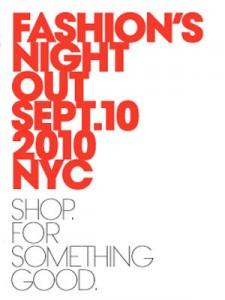 Last September, Vogue and the Council of Fashion Designers of America (CFDA) inaugurated what is looking to become a new tradition every fall. In conjunction with the Spring/Summer Fashion Week they took advantage of having all of fashion's designers in one city and created Fashion's Night Out. Fashion's Night Out is one night where the stores of fashionable New York City stay open until 11PM and stage events full of designers, celebrities, and consumers. This year the event has spread far beyond New York and there are events happening all over the world on Friday September 10. To see whether anything is happening in your town go to the Fashion's Night Out website and see what is there.
In New York there are a number of events that will be of interest to fragrance lovers and I just wanted to highlight a few of them for those who are thinking of joining the festivities in Manhattan.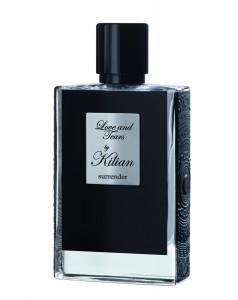 Start your evening downtown and head over to MiN New York (117 Crosby St.). MiN has one of the most expansive spaces surrounded by some of the best fragrances going. They have the new By Kilian fragrance Love and Tears available and it is your opportunity to try the new jasmine soliflore by Calice Becker.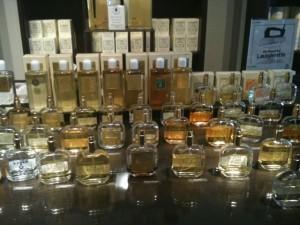 Then walk over a block to LAFCO (285 Lafayette St.) and check out their full selection of Santa Maria Novella fragrances and other fragrance lines like Eau de Italie. A portion of sales on Fashion's Night Out will be going to RxArt.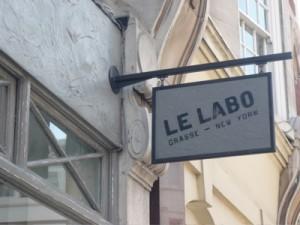 Le Labo (233 Elizabeth St.) is opening up their boutique and giving out samples of their signature fragrances while they last. If you've never experienced this beautiful line of fragrances, Fashion's Night Out would be an ideal opportunity.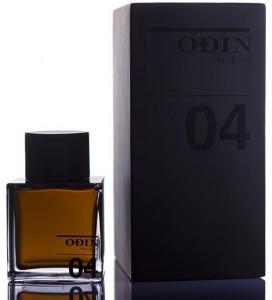 To finish the downtown portion of the trip, head over to Odin New York (199 Lafayette St.) to try their new line of fragrances. They just released their newest Odin 04 Petrana. While you're there they will also have special ice cream created by Shipley & Halmos, Brooklyn Brewery Brown ale and honey flavor; which will only be available on Fashion's Night Out with proceeds from ice cream sales going to the Street Vendor Project.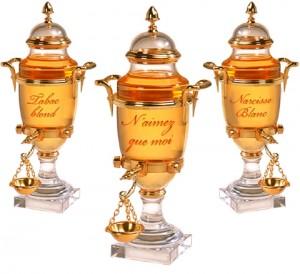 Next grab a cab or the subway and head uptown to Lexington Ave. and 58th St and check out Phyto Universe (715 Lexington Avenue). Inside you will find the jewelbox-like space which contains a full Caron boutique. For Fashion's Night Out they are offering 20% off. This is the perfect time to break down and purchase one of the Caron urn fragrances, which you can only buy here.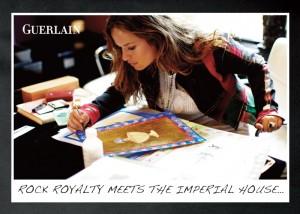 Next head down 58th street to The Men's Store at Bergdorf-Goodman's (754 Fifth Avenue) and make sure to get there between 8-8:30 because Tom Ford will be holding court in the 2nd floor boutique and he will be signing all fragrance purchases made on the 10th. Or you can head further down Fifth Avenue to the main Saks Fifth Avenue (611 Fifth Avenue) store and head to the Beauty department where Jade Jagger will be signing her newly designed flacons for Guerlain.
Next is a quick stop at Henri Bendel (712 Fifth Avenue) where Etat Libre D'Orange will be making their new The Sex Pistols fragrance available in the US for the first time. Also the dedicated L'Artisan Parfemeur boutique will have their brand new Coeur de Vetiver Sacre for sale and sampling.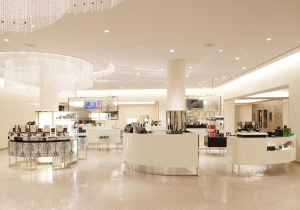 Last stop is up to The Plaza (1 W. 58th St.) where you can go down to the The Plaza Boutiques and check out Krigler Perfumery and The Plaza Beauty Bar. Don't spend too much time lost in the fragrances because Corinne Bailey Rae is playing a free concert to bring your shopping to a musical close.
This is but one possible itinerary and I urge you to go check out the Fashion's Night Out website and plan out your own course of action. I'm going to be out and about at all of the places I mentioned say hello if you think the great smelling guy standing next to you might be me.
-Mark Behnke, Managing Editor