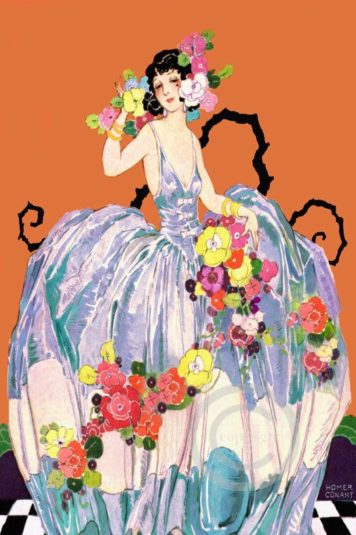 Illustration by Homer Conant, c. 1920s
"Each flower is a soul opening out to nature." Gerald De Nerval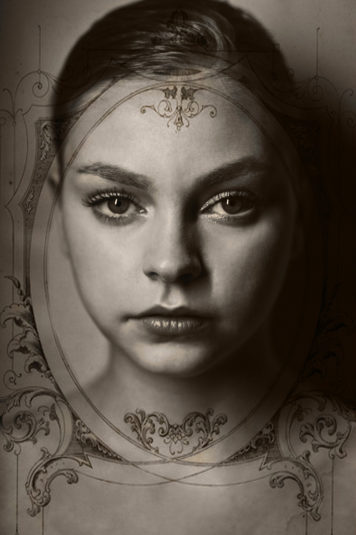 Natalia, photo by Lucretia Lee
The soul is said to be the essence of life, the fragile, incorporeal aspect of our ourselves. Damage a soul and it goes adrift, waiting for grace to restore it. Perfumes, too, have a sort of soul, an individual essence that can distill other times, people, even particular feelings for us. When overlooked by time, they are lost, falling out memory. The first fragrance of the great Paul Vacher, owner and perfumer of Le Galion, became such a l'ame perdue (lost soul). But now, Le Galion creative director Nicolas Chabot and Givaudan master perfumer Rodrigo-Flores Roux have reclaimed it. Le Galion L'Ame Perdue , beautifully reimagined as a modern floriental with a distinctive vintage shimmer.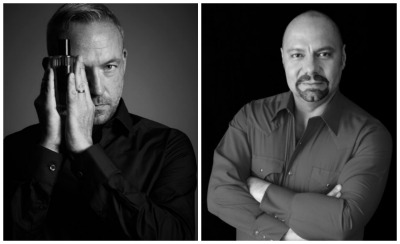 Nicolas Chabot and Rodridgo Flores-Roux
No one creates florals with a more fine-tuned sense of history than Flores-Roux. In his hands, the past and present are seamlessly interwoven, and his mastery of blending retro styles with modern ingredients is showcased beautifully here. Le Galion L'Ame Perdue opens like a sepia painting of a still-life: bright dabs of citrus come forward, gauzed over. The lemon is stripped of acidity; the orange, the bittersweet aroma of peel rather than juice. Paring down the tartness and sugar allows the flowery aspects of the fruit to blossom. As the citrus rounds out, a fresh, ingenue Jasmine skips in, and the dance of florals that dominates L'Ame Perdue begins.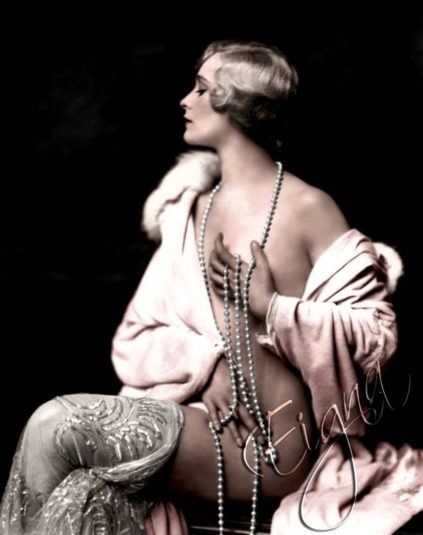 Ziegfeld Girl, c 1920s
The second stage brings out a bit of vixen. Lily, with its nutmeg creaminess, and banana custard ylang catwalk their way into the middle, all sultry fleshiness. As they move into the foreground, a tickly, muted spiciness – white pepper combining softly with cardamom – adds a masculine tinge that balances all that voluptuous sweetness. The fragrance sways a bit between masculine and feminine here, before a velvety rose nudges Le Galion L'Ame Perdue back into a more overtly floral direction.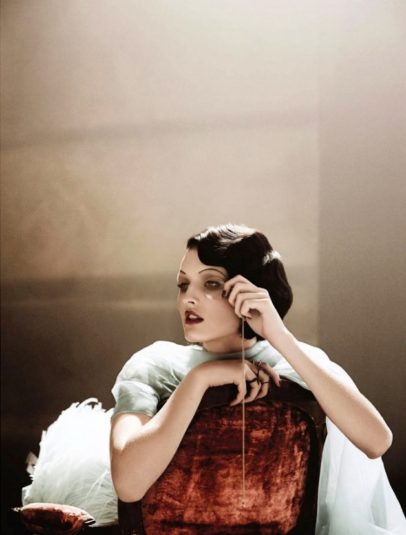 Femme Universelle fashion editorial, photo by Giampaolo Sgura for Vogue Germany, Feb 2014
In the middle stages, Flores-Roux reaches back through time. Vanilla and amber lay down an oriental carpet for the florals to recline on, in echo of 20s orientals such as Shalimar. The longer Le Galion L'Ame Perdue sits on the skin, the richer it becomes. Benzoin, vanilla and woods transform that florals into a golden sumptuousness that feels vintage. But the citrus never fades away, as it so often does, stepping back quietly, allowing balsamic and woody notes to seep through. The continual presence of citric and spice notes lightens the composition, giving it a modern-retro duality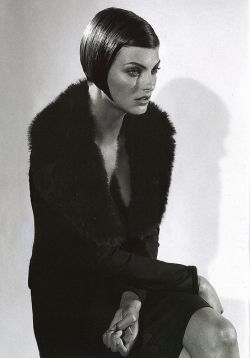 Linda Evangelista, c. 1995
Drying down, the citrus melds with woody and spice notes and comes to rest on its ambery, resinous bed. This lovely creation ensures that Vacher's first fragrance is no longer lost, but a modern beauty with an old soul.
Notes: Lemon and green mandarin from Sicily, cardamom, coriander seeds, white pepper, datura scentrek, Jasmine Egypt & sambac imperial absolute, Bulgarian rose, ylang ylang moheli, red lily, cloves, cinnamon of Siam, plum, mirabelle, patchouli Singapore, amber, benjoin Sumatra, balsam of Peru, rosewood, duo of vanilla extracts (Madagascar and Mexico Papantla) honey, Adriatic oak moss.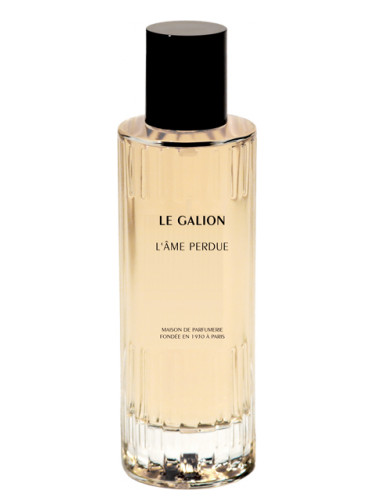 Thanks to the generosity of Nicolas Chabot, we have a 100 ml bottle of Le Galion L'ame Perdue to give away to one registered reader in the U.S., Canada or Europe. To be eligible, please leave a comment saying what appeals to you about Le Galion L'ame Perdue based on Lauryn's review, where you live and if you have had a chance to try any Le Galion perfumes. Draw closes 5/19/2018.
We announce the winners only on site and on our Facebook page, so Like ÇaFleureBon and use our Blog feed … or your dream prize will be just spilled perfume.