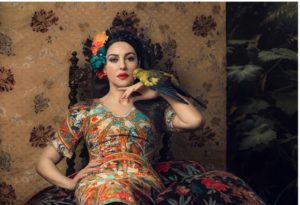 Photo: Monica Belluci for Harper's Bazaar Photographer Signe Vistrup
What is your first experience with a new perfume? Is it holding the bottle, reading or watching the advertising, smelling the scent? My initial encounter is often simply a matter of connecting with the name! Sometimes perfume houses tell it like it is and name a fragrance for what it smells like. Then there are fragrance names that hint at what the perfume might turn out to be. Names are designed to suggest romance, fantasy, color, texture and music. But there are also monikers that have multiple meanings or that are totally esoteric – the significance of the name known only to the perfumer.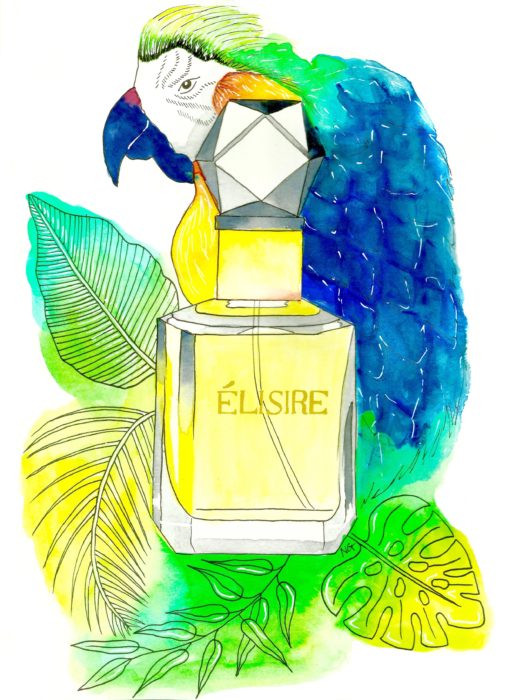 Eau Papaguéna Original Illustration (watercolor, fine liner and gel pens) by Nafia Guljar
For me the name "Eau Papaguéna", Franck Salzwedel's 2015 fragrance created for Élisire with Firmenich perfumer Pierre Negrin, alludes to colors and sounds, as well as to astronomy and opera. When I hear or read the word Papaguéna I imagine the luminescent greens and yellows of Amazon parrot feathers.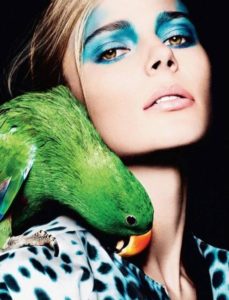 Photo: Dior Magazine #6 Ben Hassett
The words for parrot in German, Italian, Portuguese and Dutch are similar (papagei, pappagallo, papagaio and papegaai respectively) Papagena is also the name of a large, bright asteroid – 471 Papagena – discovered in 1907, that made its most recent appearance in 2015. My favorite connection to the name is via Papagena in Mozart's' Magic Flute. Although this character plays only a minor role in the opera, the duet between Papagena and her bird catcher lover Papageno is one of the all time delights and highlights of operatic literature and repertoire.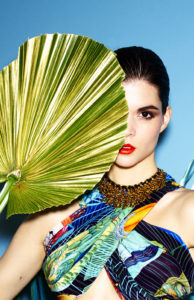 Photo: Edelscope.com
It is easy to connect all of these impressions with my experience of Eau Papaguéna. The extrait de parfum is initially bright, sunny, spirited and far-reaching, evocative of fresh green herbs and bold, yellow citrus fruits, similar in the effect to classical Italianate colognes. The very first whiff refreshes with grapefruit, tarragon and mint.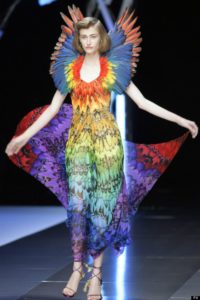 Alexander McQueen, Parrot Dress 'Le Dame Bleu' Spring/Summer 2008
Eau Papaguéna recedes after about 20 minutes to reveal a youthful heart of cardamom and honeyed orange blossom, balanced with vetiver, woody notes and Ambroxan. Much like the operatic character, Eau Papaguéna does not stay long on center stage, but is memorable. After a few hours a trace of vetiver, wood and a faint memory of orange blossom remain on my skin. These last notes linger for three more hours. Sillage is close as one might expect from an extrait, but projection is excellent.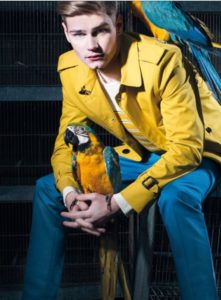 Ralf Jovoiss fro Maxim Italia
I imagine wearing Eau Papaguéna during the summer heat, but it is appropriate any time of year for either men or women. Eau Papaguéna would be especially effective (and enticing!) worn as a compliment to a crisp cotton shirt and tanned skin – breezy, uplifting, clean and full of life.
Gail Gross – Sr. Contributor
Art Director: Michelyn Camen, Editor-in-Chief