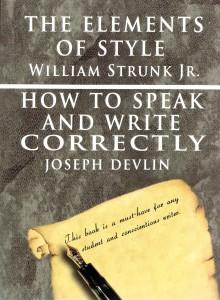 What is the first book any aspiring writer owns? William Strunks's Elements of Style, which is a reference book on in the art of clear and concise writing that has stood the test of time (written in the early 1900s). Where was the place a Fragrance journalist, ' a nose for niche' attended, hoping to find tomorrow's timeless fragrance? The Elements Show Case in NYC. Both Ida Meister and I attended on behalf of www.cafleurebon.com, and in our own style, wrote two entirely different pieces.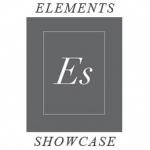 "The tremendous interest in this showcase and the enthusiasm from all participants in Elements – exhibitors, buyers, fragrance houses, global marketers, press, industry groups and consumers – has shown that the time was ripe to establish a new experience in fragrance design in one of the world's most creative cities. We hope this first initiative has set a standard for our future showcases and look forward to Elements 2 in the summer."-Frederick Bouchardy, Ulrich Lang, Jeffrey Lawson, Organizers – The Elements Showcase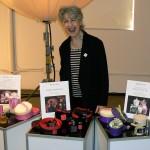 "At last! A show for niche fragrance and beauty designers. How brilliant to be with other 'nichers.' The excitement was palpable. I give personal thanks to three far-sighted, brilliant men Uli, Frederick and Jeff for the opportunity to meet press/bloggers and hopefully future clients in a beautifully designed environment." – Sarah Barton King, Perfumer and Founder of the Pink Room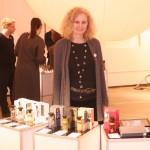 "Until now there hasn't been a US counterpart to Pitti Fragranze in Florence. Elements, with its emphasis on the art of perfumery, reached that goal. It fostered a warm, creative environment for everyone working with independent lines. We met more interesting people in two days than we would otherwise in a year. The success of the inaugural show should give Elements the momentum to become an ongoing showcase for niche fragrances for years to come." – Ineke Ruhland, Perfumer and Founder of INeKE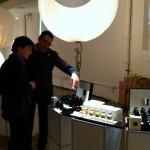 "Our participation was mainly to share our passion for creative perfumery and show our support to our contemporaries. Being an independent fragrance company, we are very aware about the importance of bringing awareness to the contributions that these talented fragrance companies bring and share with the public. This venue also allows everybody to exchange ideas and hopefully elevate each other. This Elements show is just the 1st step to create new possibilities of sharing the art of creative perfumery for a larger audience. We look forward to improving how the independent perfumeries are showcased and even more creative ways to spread the word."- Keiko Mecheri, Les Parfums Keiko Mecheri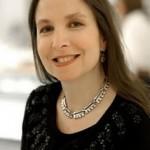 "When I founded Sniffapalooza (eight years ago) as an event-based organization for passionate fragrance enthusiasts, I had a very definite philosophy in mind… to celebrate fragrance as an art. So it was only natural that we joined forces with the creators of Elements, as they are kindred spirits and our goal is the same – to share the love of creative scent. Elements was a fantastic forum to focus on and give exposure to a carefully curated selection of innovative and artisanal fragrance products." – Karen Dubin, Director, Sniffapalooza
"New York seems to be a flashpoint for niche perfumery, as evidenced by the response at the Elements Showcase. It's clear that niche brands are now influencing the general direction of fragrance with greater significance. I think people are interested in perfumery as an expression of an art form, one that distinguishes them from anyone else that appeals to their sense of uniqueness and their own personal style. Niche fragrance brands are no longer outsiders, but are now an integral part of the overall fabric of this wonderful art called fragrance."- Tony Perez – Co-founder, Belle Fleur Home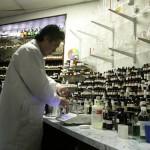 "Elements was a tastefully edited selection of upscale fragrance brands in this market of hundreds." – Darryl Do, Principal Delbia Do Company.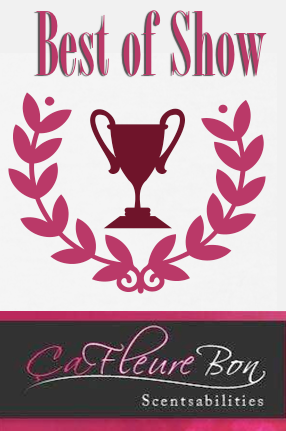 Best of Show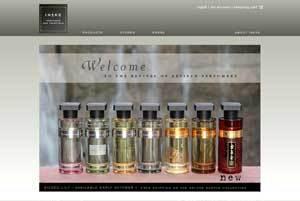 BestNiche line A-G– Ineke Fragrances
Best Home Fragrance Scent – Orchid Tea Linen/Room Spray Belle Fleur NY
Best Home Fragrance Line– DayNa Decker Home
Best New Line: MCMC by Anne McClain www.indiescents.com
Best Flacon: Arcus and Platinum from Il Profumo del Forte ( I apologize, but the company did not send photos in time for this story)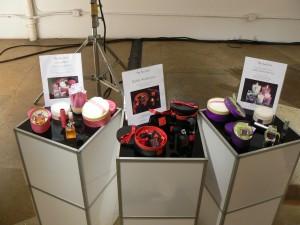 Best Launch Archives 69- Etat Libre D'Orange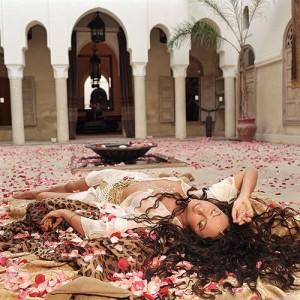 Photo: Courtesy of Perfume Smelling Things
Best Rose Fragrance- Attar of Roses, Keiko Mecheri
Best Buzz and 'jus' – Marc Atlan Petite Mort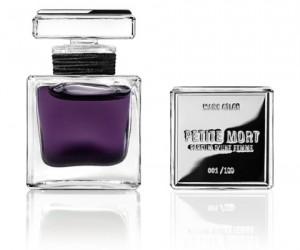 "This is not hype, believe me.
Too much time, love and energy went into this project for it to be just fluff and hype.
It's quite the opposite: Zero marketing but a completely honest, radical and personal creative proposition.
I have designed so many projects for others for the past 20 years not to be careful with my own." -Mark Atlan
http://www.cafleurebon.com/new-fragrance-le-petit-mort-by-marc-atlan-kilian-hennessy-and-bertrand-duchoufour-menage-a-trois/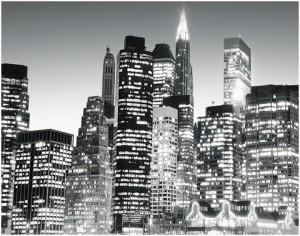 Best City in the World: New York
Best Surprise: Chatting it up w twitter friend @fragrantmoments, meeting Lucy Raubertas, and seeing friend Hernando (My Knight) Courtright
"now Im down in Tribeca,
right next to DeNiro,
But i'll be hood forever,
I'm the new Sinatra,
and since i made it here,
i can make it anywhere,
yeah they love me everywhere"- Lyrics from jay-z and Alica Keys Empire State of Mind
–Michelyn Camen, Editor in Chief
Read Ida Meister's Story on her time at Elements Showcase here.
Please enter our Empire State of Mind draw
One winner will receive Darkly Audacious by Sarah Barton King www.MinNewYork.com and one will win Attar de Roses by Parfums Keiko Mecheri
Please enter a comment onsite to be eligible. You may specify your fragrance choice. Let us know why you love niche fragrances, any person, fragrance or company mentioned, Elements Showcase NY, Elements of Style or even jay-z and Alicia Keys Empire State of Mind. Draw ends Feb 10, 2011 10 pm est.