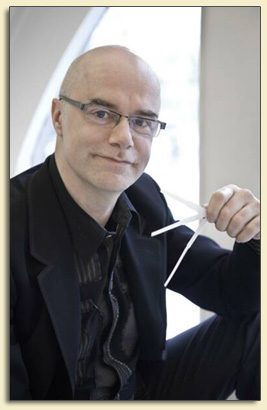 "You must be, as blogger leader, very careful of what you're divulging because you are the more efficient guarantor of the quality and veracity of any commentaries concerning fragrances and perfumery."-Bertrand Duchaufour, my interview of 8/28/2009

When I read this article, in The Independent newspaper from the UK, on Bertrand Duchaufour designing perfumes for Gulnara Karimov, the daughter of Uzbekistan dictator Islam Karimov, I was shocked. Then there was a succession of other emotions; disbelief, sorrow, numbness but once they all receded a bit I was left with the one thing all journalists carry, curiousity. Why would Bertrand Duchaufour involve himself with the repressive regime of Karimov? It took me two weeks to sort through my emotions, and to e-mail Bertrand and ask him for his side of the story, to ask him why. I received a reply in a few hours and in the interest of completing this story I have shown it below in its entirety and in Bertrand's exact language, without a word altered. It is not the polished English of the newspaper article. I know Bertrand Duchaufour for six years, so I felt comfortable at last to communicate to him how this personally affected me.My last name was originally Kamenov and my family has first-hand understanding of the brutality of this regime His quote this article was started with, is one I have always tried to live up to and is that ideal on everything I do here at CaFleureBon. To that end in the interest of fairness and in the interest of printing his side of what happened, here is Bertrand Duchaufour's response to my e-mail… unedited and in its entirety:
Michelyn hello
I really regret your bad feeling. Far from me the willing of chocking anybody. Indeed I did perfumes for Guli brand… Who was Guli? At the beginning Guli project was a demand from one of my french customers who was himself contacted by an uzbek customer who was supposed to have nothing to do with anybody else… and I was just answering to another customer demand that's all.
I have been a little bit naive and just considered the good part of the project ( money ) and didn't realize what was behind.
Beside this first wrong aspect of this affair, I went overthere invited by the Guli chairman woman, the owner of the brand for presenting the fragrance. I NEVER realize the project was so big for her, and behind her for Miss Karimova… Furthermore I was invited during a huge fashion week event among other thousands of people. I felt just anonymous in such a mess of show-off masquerade but in the same time everything seemed perfectly accorded and organized, like on red carpet. I visited a lot of things in Tachkent, even outside Tachkent : everyone and everything seemed beautiful and harmonious in the most coherent social network we could dream. And really Michelyn, really, I don't know what to think about this people, this country and its politics…I discovered the real background of the story just after. I can't judge even after a four days trip, how right or wrong is this event… Impossible for me to evaluate if my presence should have been positive or negative. People I met, seemed to be so grateful and happy I was here. But which people ? Are they representative of the normal uzbek population ? I won't never know…
Sorry for this bad surprise I reserved you…
Warm regards.

Bertrand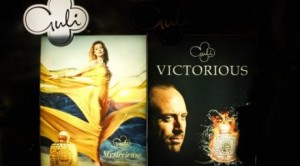 As I mentioned this is an answer in the hope for fairness, as blogger posts and forum discussions were devoted to Bertrand Duchaufour's trip to Uzbekhistan based solely on the article that appeared inThe Independent and there was alot of discussion and rush to judgement without contacting Bertrand. I think you can take Bertrand's words and decide for yourself. For those wondering what Guli refers to, it is the brand name of Gulnara Karimov's men and women's line of fragrance.
–Michelyn Camen, Editor in Chief