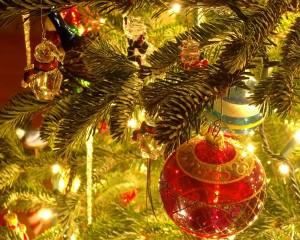 If there is any holiday that can be conjured up by just a specific smell it has to be Christmas/Hanukkah. Pine, gingerbread, incense, nutmeg, clove all have the ability to create a specific feel of the holidays. This is why there are so many holiday themed fragrances because those notes are so representative of the season. Dawn Spencer Hurwitz has been so inspired by the Holidays that she has released a new Holiday fragrance every year. This year she has packaged five of her previous concoctions as well as this year's entry, Hanukkah Canelle, in her Holiday Collection. As a group these are some of Ms. Hurwitz's most assured fragrances and for those not familiar with her work can also prove to be an excellent introduction to Ms. Hurwitz's style of artisanal perfumery.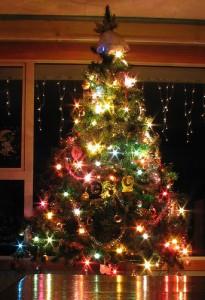 December
December is the simplest composition of any of the fragrances contained in the Holiday Collection but is perhaps the most evocative. I have always thought it captured the whole 25 days of advent quite well. From shopping for the Christmas Tree as the pine swirls around joined by gingerbread, cinnamon and clove. December comes to an end at Midnight Mass with smoky frankincense that feels as if it suffuses the atmosphere. If you love resinous fragrances with a holiday gourmand touch December is one for you.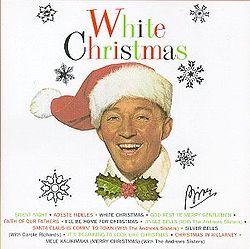 Winter White
Bing Crosby tells us he is "dreaming of a White Christmas" for those who don't wake up to snow on the ground you can compensate by wearing Winter White. Ms. Hurwitz chose a number of white components to create a snowfield of white notes. Winter White opens with a gourmand note of raspberry and white chocolate before turning floral with heliotrope and rose. Winter White finishes on sheer sandalwood paired with white musk. Winter White ends up quite powdery so if you're not a fan of powdery fragrances this will probably not be for you. If you do like to schuss on the powdery side of the fragrance wheel strap on your skis and enjoy Winter White.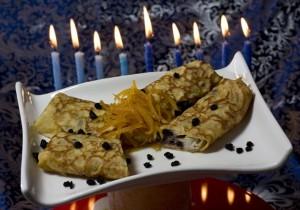 Hanukkah Canelle
I have been fortunate enough to have many Jewish friends who have invited me to share most all of the Jewish Holy Days at one point or another in my life. One thing I find in common with all of these days is there is always something spicy and sweet in the air when I arrive. Hanukkah Canelle captures that moment my hosts answer my knock on the door and those smells hit my nose. Hanukkah Canelle opens on a fruity mix of bergamot, apple, and orange flower. Almond and cinnamon appear fairly rapidly to create that smell of spiced fruit at the top. Ms. Hurwitz tosses in a honey note here and it is what really binds the opening group of notes together and creates a lush fruitiness. Hanukkah Canelle goes floral for a short while as it transitions into its base as jasmine connects the gourmand top to the woody base. The end of Hanukkah Canelle is the smell of creamy sandalwood and clean cedar with a pinch of incense and patchouli to keep things on the spicy side. Sit down with friends and light a metaphorical candle on the Menorah with Hanukkah Canelle.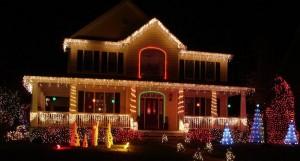 Lumiere
Of course one joy of the Holiday Season is the different lights that are woven throughout the different celebrations. Candles on Menorahs or in windows, Christmas tree lights sparkling off ornaments, and brightly lit up houses with colored lights hanging from every eave. Lumiere, which is light in French, captures the sparkle of lightness against the darkness. The dark of Lumiere is provided by a host of rich gourmand notes like hazelnut, rum, coffee, and nutmeg which makes up the base of Lumiere. The light, before the base, is provided by a host of light spices from bergamot, cardamom, cinnamon and coriander. Ms. Hurwitz uses these spices lightly and they play wonderfully off the deeper gourmand notes in the base. Lumiere allows one to find the light in a winter's night.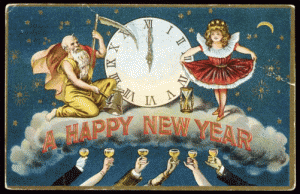 Nourouz
Nourouz is the name for Persian New Year and Ms. Hurwitz wanted to capture a New Year's Eve in fragrant form. She chooses two very exotic notes in pomegranate and tamarind to open her olfactive party. Nourouz is dressed up in some of the most opulent florals in the heart as orris, rose, oppoponax, and osmanthus. As the clock ticks towards midnight; tobacco, vanilla, and a spot on red wine accord capture a party in full swing ready to shout Happy New Year! Nourouz is the fragrance in this collection most likely to appeal to those who like unusual fragrances. In particular the pomegranate and red wine accord give Nourouz a non-everyday feel to it which is only appropriate because New Year's Eve comes only once per year.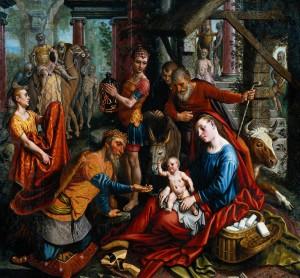 Twelfth Night
This is my favorite of the entire Holiday fragrances Ms. Hurwitz has created. Twelfth Night is the almost forgotten end of the Holiday season for Christians. Twelfth Night was always celebrated in, South Florida where I grew up, with a parade on January 6th also called El Dia de los Tres Reyes as a result I don't consider the Holidays over until then. It is said in the Bible that the two fragrant gifts Los Tres Reyes brought the infant Jesus were frankincense and myrrh. Ms. Hurwitz's Twelfth Night uses those gifts as a starting point to create her fragrance of the Magi. Juniper berry and laurel leaf open things up and then the twin gifts of frankincense and myrrh are brought forward. The quality of both of the sources used by Ms. Hurwitz are fit for a king as they are richly resinous as the sharper aspects of frankincense are rounded by the sweet nature of myrrh. Patchouli and oakmoss bring things to a close. It was always bittersweet for me to bid farewell to the good will the Holidays bring out in most of us but thankfully with Twelfth Night I don't have to let go so quickly.
All of the fragrances in the Holiday Collection have outstanding longevity and slightly below average sillage.
While these fragrances are labeled as a Holiday Collection I believe all of them can be worn throughout the cold weather months. Especially those long nights, after the Holidays, when we would like to bring a little cheer into the dark.
Disclosure: This review was based on samples provided by Dawn Spencer Hurwitz.
–Mark Behnke, Managing Editor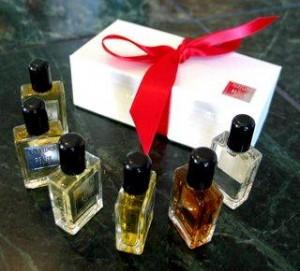 Thanks to the generosity of Dawn Spencer Hurwitz we have two gifts for two lucky winners this Holiday draw.
One is for the Holiday Collection I reviewed above (six) and a Sampler Kit of all eleven Holiday Fragrances Ms. Hurwitz has composed. The draw will close at 11:00 pm est Monday December 20th .