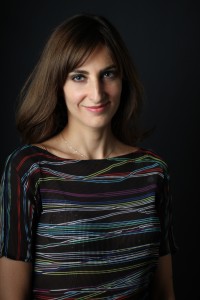 Sr Perfumer Sonia Constant of Givaudan Photo: Courtesy of Sonia Constant and Givaudan
My grandparents told me that one of my first words was "flower" and that every time I saw a flower in a garden, I was running to smell it and in my little child voice kept saying FLOWERS!! I think that this was a sign that even at such a young age, I was enamoured with beauty and olfaction.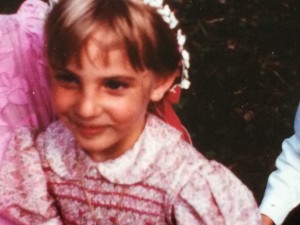 Sonia Constant as a young girl…her first word was flower!! Photo: Courtesy of Sonia Constant
I am 36 years old and a Senior Perfumer. I didn't know that I would become a perfumer when I was a child because I never had heard of such a job until I was 16 years old. I knew I wanted to be in a artistic field, to become a designer, an architect or a stylist. I wanted to become a creator and I loved aromas and scents. Perfect!
I discovered the prestigious Perfumery school, ISPICA in Versailles in 1994. Soon I would be able to pursue my dream. My family didn't really believe I could do it, because they thought I was too shy and not tough enough to work in such a competitive industry. I did not have an uncle, a father or any male relatives to help pave the way. I was alone in believing that I would achieve my dream. Even as a young woman, I thought that it was better to aim for the moon, and if I missed it at least I will end in the stars…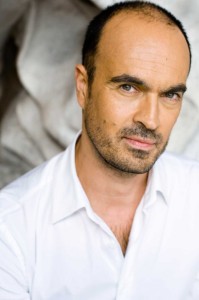 Master Perfumer Oliiver Pescheux created many perfumes for Diptyque and won the International Fragrance Prize in 2010
Before going to ISPICA, I knocked on the door of every perfume house door for a summer job in order to meet perfumers. Givaudan gave me my chance and I started working as a lab assistant for different perfumers in August 1998, mostly for Olivier PESCHEUX, who was my mentor. Olivier was the first perfumer to reveal to me the secrets only masters know. He taught me how to write a formula, how to construct an accord and how to work on a client's brief. I knew that this was the job of my dreams, everything was there: odours, perfume, creation, passion…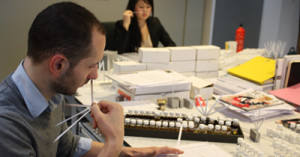 Givadaun Perfumery School: Photo Givaudan
Then I discovered the perfumery school of Givaudan. I rapidly understood, that there will be very few places, and mostly for people who have connections, I didn't have any…I had my passion and I was not afraid of hard work, always remembering my grandfather telling me that this was necessary for success. So I started ISIPCA in 1999 at the same time I was working at Givaudan as a trainee perfumer alongside of Olivier PESCHEUX and also Jean GUICHARD, specifically on the replacement of musk cetone in Nina Ricci L'air Du Temps, which was forbidden by IFRA. My contribution was approved by Puig. I think this first success helped open the door to finally enter the perfumery school after finishing ISPICA in 2001.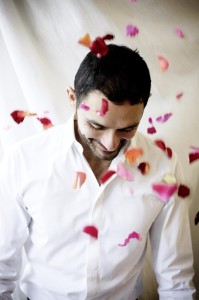 Master perfumer Francis Kurkdjian
During my ISIPCA studies, I was very lucky because I had Dominique ROPION and Francis KURKDJIAN as teachers; I was fascinated by them both. We had a class assignment from Francis to construct a Lily of the valley accord; he brought to class a fresh lily of the valley flower in the morning and then told us to recreate the exact scent. I used this knowledge over a decade later when I created Muguet en Fleur for Yves ROCHER in 2013
So when I finished ISIPCA at the end of August 2001, I began three years of studying at Givaudan Perfumery School in Paris where I learned the finer points of perfumery and gave training to clients on raw materials.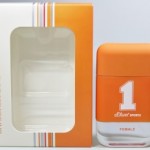 S Oliver "1" sport feminine (2006)
I won my first fragrance at 26 years old: S Oliver "1" sport feminine which was actually the translation into perfume of a cocktail I used to offer my friends when I did parties at home: amaretto, gin, pineapple and grapefruit juice and strawberry syrup. I joined the Fine Fragrance team in 2006. I worked with different master perfumers during my studies. Christine NAGEL, taught me how to create short formulas and I admire the sensual femininity she is able to bring to fragrances (Narciso RODRIGUEZ for Her) and from her I learned the magic of scent storytelling! Antoine LIE taught me all the techniques to bring a creative accord to a classic formula.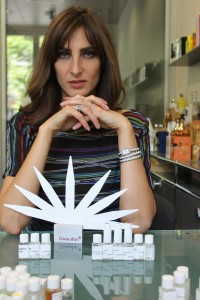 Sonia Constant in her lab at Givaudan Photo: Courtesy of Mme Constant
When people ask me how do you create a great perfume, I tell them, I am convinced that the best perfume comes from mistakes; if you look at the creation of the universe, there would have been no life without a mistake, this little grain of sand. The mistake with the aldehydes in Chanel N°5, the mistake with overdosing damascones in POISON from DIOR; creativity comes from disorder. I always refer to the mobile from CALDER to explain how a fragrance comes out in my brain. Little planets are the small accords that meet other planets. It's like a big bang, and then I work as a sculptor removing ingredients one by one in order to be sure I use the minimum of ingredients in order to achieve the maximum and best result, and believe me it's much easier to add ingredients than to remove!!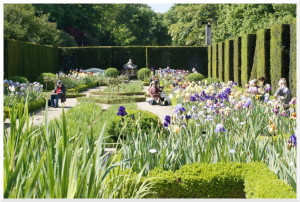 Photo: Les Jardins de Bagatelle Le Billet de Michel
Tuscan Soul Viola Essenziale from FERRAGAMO is a very personal scent for me. The client requested an Iris perfume. When I first met my husband he brought me to the Jardin de Bagatelle and blind folded me. I couldn't see anything and didn't know where I was going, then, when he removed the band from my eyes, I was in front of all the Irises. I keep that memory always and I shared it in the perfume.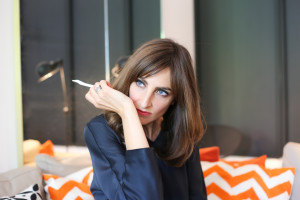 Sonia Constant Photo: Courtesy of Mme Constant
The key to my artistic process is my travelling experiences. My ideas often come from my traveling. From India,I was inspired by kulfi (Postscript 7/22/2015: Sonia used this in Tom Ford Noir Extreme and the new Tom Ford Noir for Women), a sweet and spicy ice cream dessert and Byryani (a spicy mixed rice dish which was the starting point of the fragrance CARNER RIMA XI). From Sri LANKA, I brought back the spicy cold and hot accord (cardamom, cinnamon) you can smell in Montblanc Emblem, accords around cumbava and green curry from Thailand, Epupa Falls (Angola) and the red painted skin of the Himbas people inspired me to create a new vetiver signature that will be important in future launches. And in Kao Soak, I discover the Spider Lily. This flower is the center piece of many of my currents creations My trip to Dubai inspire me to compose fragrances with Oudh, in Oud et Santal, in Cuirs from Sara CARNER or in Liquides Imaginaire FORTIS from Philippe DI MEO and in Simone COSAC PERLE DI BIANCA.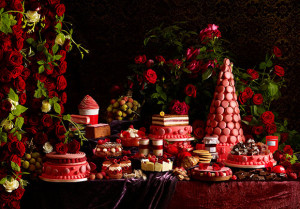 Photo: Isaphan by Pierre Herme
I also like to take inspiration from desserts such as an ISPAHAN from Pierre Herme. When I was in the perfumery school, my office was next to the Flavorist area, I remember wearing my coat and my scarf and staying for hours in the big fridge smelling all the flavours and then coming back to the lab very late in the evening starting to create gourmand accords that smelled like madeleine, meringue, chestnut cream, some fruits like blueberry and a blackberry coulis (use in Swarovski edition and in lovely flowers from Ferragamo) not so easy to recreate in perfumery.
Is perfume an art? I would say sometimes yes and sometimes no. For me a fragrance becomes art when emotion is there, along with the spark of the creator. When the person wearing it feels a deep connection and the perfume speaks to them. If you don't have any emotion when you smell a fragrance, then it is just an aroma. In my opinion, perfume is like music and painting in this respect. True art evokes emotion; the beauty that comes through is so STRONG that it can give shivers, like in music also, same thing… I really have this feeling when I see, listen or smell a piece of art…
Concerning IFRA, I say that we shouldn't touch the classique fragrances, but for creating new perfumes, it is also a new challenge and an opportunity to use new materials and develop new molecules.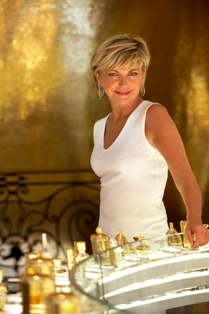 Sylvaine DELACOURTE 2008
I love and feel connected to many of my clients. One of my first visible fragrances was for GUERLAIN: Acqua Allegoria Tiare Mimosa thanks to the confidence of Sylvaine DELACOURTE who really was the first client who believed in me! I particularly enjoyed working with her because she gave me a lot of freedom.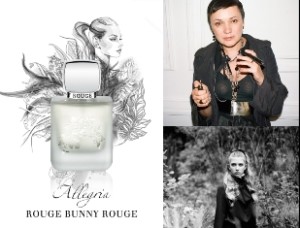 Alexandra de Montfort, Creative Director of Rouge Bunny Rouge INSTAGRAM
Alexandra de MONTFORT always gives me very rich and creative briefs, with many story boards and visual concepts. It is very different from what others send me; she is so creative. I also love working with my clients 'en niche; the talented Sara CARNER is amazing with her ideas and briefs as well as is the regal Simone COSAC and the enigmatic Phillippe di MEO .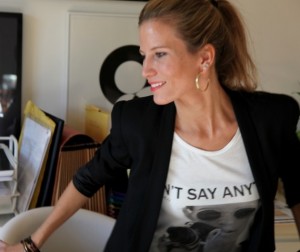 Sara Carner of Carner Barcelona Photo: Courtesy of Sara Carner
If you are a young person who believes that becoming a perfumer is your destiny… go for it. You will meet people who won´t believe in you because you're young, or that your name is not well known. But you there will be a few will who will encourage you; stay with those people. They will help support you. And work hard. Harder than you would ever think possible and always with conviction and emotion.
–Sonia Constant, Senior Perfumer Givaudan.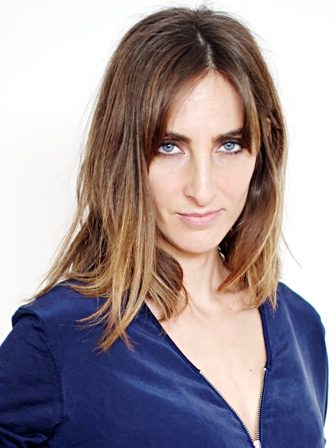 Sonia Constant Senior Perfumer
Editor's Note: I searched Mme Constant out quite relentlessly after reading Alexandra de Montfort's thoughts about her in our Creative Director in Perfumery series. I am also a huge fan of Rima XI and Cuirs (Top Five Finalists, Fragrance Foundation in the Indie Category). Her body of work is so impressive, over 85 perfumes at the age of 36!!! She is also a devoted wife and mother. I would love to meet Sonia Constant in person as she is a riveting raconteur, with one of the most creative minds in the industry. Each time we spoke, the conversation was like a volcano overflowing with ideas and knowledge. I am sworn to secrecy about her next perfume, but it is for a famous designer and luxury house and was inspired by the Kulfi dessert. –Michelyn Camen, Editor in Chief
Rouge Bunny Rouge Allegria, Rouge Bunny Rouge Vespers, Carner Barcelona CUIRS and Carner Barcelona Rima XI
Thanks to the generosity of Alexandra de Montfort of Rouge Bunny Rouge we have a WORLDWIDE draw for 50 ml of Vespers OR Allegria from the Rouge Bunny Rouge Fragrant Confections Collection. Allegria is being featured for Breast Cancer Awareness Month). The gracious Sara Carner of Carner Barcelona is offering one reader 50 ml of Rima IX OR Cuirs. So there will be two winners. To be eligible please leave a comment about what you found fascinating about Sonia Constant, your favourite perfume from her body of work (listed below), where you live and which of the four niche perfumes you hope to win. If you tweet, share on facebook, or Pin from this article your comment will count twice. If you use twitter @fifthsensenyc @givaudan Sonia Constant #YoungPerfumer @rougebunnyrouge @carnerbarcelona #perfume http://tinyurl.com/lbsxl9x. Draw closes 10/12/14
We announce the winners only on site and our Facebook page, so like CaFleureBon and use our RSS option…or your dream prize will just be spilled perfume.
PERFUMES BY SONIA CONSTANT
ANTONIO BANDERAS HER GOLDEN SECRET (2013)
ANTONIO BANDERAS THE SECRET FOR HER (2012)
AVON LITTLE RED DRESS (2011)A
AVON PERCEIVE DEW (2011)
AVON ICE SHEERS DELICIOUS (2010)
AVON PRO OCEAN MEN (2009)
AVON PRO PACIFIC (2008)
BALMAIN EXTATIC EDT (2014)
BENETTON UNITED DREAMS « LIVE FREE » (2014)
BOTICARIO COFFREE WOMAN PASSIONE (2013)
BOTICARIO EGEO PROVOKE (2012)
BOTICARIO ANNI & THATY PRINCESS (2010)
BOTICARIO DIMITRI REVOLUTION (2009)
BOTICARIO L'ACQUA DI FIORI GIORNATA IN BLACK (2006)
BURBERRY BRIT FOR MEN SUMMER EDITION (2012)
BURBERRY SPORT ICE FOR MEN (2011)
BURBERRY SPORT FOR MEN (2010)
CARNER BARCELONA RIMA XI (2012)
CARNER BARCELONA CUIRS (2011)
COTY EXCLAMATION (2010)
CRAZYLIBELLULE AND THE POPPIES SERIEs 2007 (2007)
DUETO GOLDEN BOY (2011)
ESCADA ABSOLUTELY ME (2010)
ESPOIR BLANC BLANC & PRETTY MISS (2007)
EUTOPIE No3 (2012)
FERAUD SOLEIL DE JADE (2012)
FERRAGAMO Collection Tuscan Soul Viola Essenziale (2013)
FERRAGAMO INCANTO LOVELY FLOWER (2012)
FRAGONARD MUGUET (2013)
FRAGONARD LE LILAS (2012)
FRAGONARD LA PLUS BELLE ROSE DE GRASSE JOUR (2011)
FRAGONARD LA PLUS BELLE ROSE DE GRASSE NUIT (2011)
FRAGONARD LA PLUS BELLE FLEUR D'ORANGER (2011)
FRAGONARD LE CEDRE (2010)
FRAGONARD ETOILE (2009)
FRAGONARD COLOGNE GRAND LUXE (2006)
GUERLAIN L'ABEILLE (2010)
GUERLAIN AQUA ALLEGORIA TIARÉ MIMOSA (2009)
ICEBERG L'EAU D'ICEBERG CEDRE (2011)
KENZO L'EAU 2 KENZO HOMME (2012)
LOEWE TRAS LA TORMENTA EN EL JARDIN BOTANICO (2012)
LOEWE UN BALCON SOBRE EL PASEO DEL PRADO (2012)
MANGO LADY REBEL DIAMONDS (2014)
MANGO LADY REBEL DANCE QUEEN (2013)
MANGO ROCK DELUXE (2011)
MANGO LADY REBEL (2009)
MONTBLANC EMBLEM (2014)
MARY-KATE AND ASHLEY HAMPTONS STYLE (2007)
NATURA REVELAR MOMENTOS (2012)
NATURA COLECOES NATURA-MADEIRA FEMININ (2012)
NATURA OPERA AMAZÔNICA CANTO VERMELHO (2010)
ORIFLAME GIORDANI GOLD INCONTRO (2013)
OSCAR DE LA RENTA FRESH VANILLA (2008)
PAUL SMITH GREEN ROSE SUMMER EDITION 2010 (2010)
PHILIPPE DI MEO LIQUIDES IMAGINAIRES SANCTI & FORTIS (2011)
POZZO DI BORGO 19 MAI 1957 (2014)
ROUGE BUNNY ROUGE (2012) VESPERS
ROUGE BUNNY ROUGE ALLEGRIA and ARCADIA (2014)
SHAKIRA WILD ELIXIR (2013)
SHAKIRA ELIXIR (2012)
SHANGAI TANG MANDARIN TEA (2008)
SIGA AQUELA FLOR AMARELA (2012)
SIMONE COSAC OSE (2014)
SIMONE COSAC BIANCA (2014)
SIMONE COSAC PECCATO (2014)
SIMONE COSAC SUBLIME (2014)
SIMONE COSAC TRAMA NERA (2012)
SIMONE COSAC GREEN ACCORD (2011)
SIMONE COSAC TRAMA (2010)
S. OLIVER "1" SPORTS FÉMININ (2006)
S.T. DUPONT SOUVENIRS DE MALLE – OUD & SANTAL (2012)
SWAROVSKI FASHION EDITION (2012)
SYED JUNAID SOLITAIRE (2011)
SYED JUNAID BANAFSAJ NIGHT (2010)
SYED JUNAID BANAFSAJ (2008)
TOCCA BRIGITTE (2009)
TOUS H2O (2009)
VAN CLEEF & ARPELS FIRST PREMIER BOUQUET (2008)
VANDERBILT MISS VANDERBILT (2010)
VICTORIO & LUCCHINO CAPRICHO FLORAL TENTACION DE ROS (2012)
YVES ROCHER MUGUET EN FLEURS (2013)