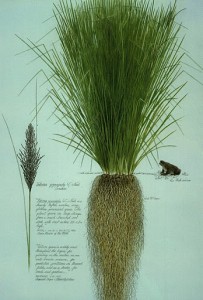 Painting: Annette Cooper
In its natural habitat of moist riverbanks the long, deep roots of vetiver grass reach into the soil gathering earthy green scents that are also woody, smoky, or even floral. In spite of its earthy association, vetiver essential oil derived from these roots has hints of balsamic sweetness and sunshine and is associated with cleanliness and tranquility. Vetiver essential oil is an important component of many perfumes, both as a fixative but also to provide a unique note. It is penetrating with an odor of precious woods, grasses, balsam, and green earth. Some describe it as having a violet-like scent; others detect hints of grapefruit or rhubarb. Vetiver is used across all fragrance families as a fixative but also for its unusual effect.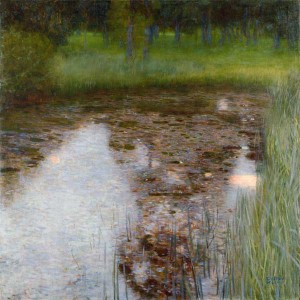 Painting: Gustav Klimt
Vetiver grass is related to sugarcane but also other aromatic grasses such as citronella, palmarosa and lemongrass. These other grasses contain their fragrant materials in the tall blades of grass rather than roots like vetiver. There are two kinds of vetiver, the wild type that is native to north India and grows in the river valleys where the soil is deep and rich. This type, called khus locally, is a colonizer; it will propagate by seed and spread. The name in Tamil means "root dug up." Wild or Indian vetiver provides us with ruh khus (also khus khus), an essential oil with a green and natural note. The essential oil is widely used in India to fragrance soap and for perfumes; little is actually exported making it hard to find outside of India. It was used historically to scent water for ritual washing at the entrance to holy buildings and Hindu temples today generally have a vetiver plant or two. Vetiver can also repel insects and prevent fungal infestations. In the hot tropical summer, window blinds made from vetiver roots are sprinkled with water to provide a cooling effect to homes. In addition to the sweet smell, the anti-fungal properties make the blinds last and help cleanse the air moving through the house.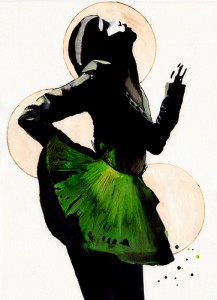 A domesticated variety of vetiver is grown worldwide and is the most familiar one for production of vetiver essential oil. French traders introduced vetiver (vetivert or vetyver) to the Bourbon Islands during the time of the Moguls and later, French settlers brought the grass to Louisiana where it has been an ingredient in perfumes since 1843. Vetiver in perfumed sachets can be placed with clothing that is stored to prevent mildew, moths and pests from destroying the cloth as well as leaving a lovely scent, giving rise to the phrase "Mousseline des Indes" referring to vetiver-scented muslin. In fact, an old document from Louisiana says "It is as necessary to have vetivert as it is to have salt in your food." The domesticated type grows throughout the world in tropical and semi-tropical areas and has been cultivated for centuries, often planted alongside sugarcane by transplanted workers from India, in tea gardens, or alongside other tropical crops. It does not spread since the roots are not the spreading type but grow deep and long. The roots may grow as much as 8 feet down while the grassy stems grow nearly as tall. The light-colored roots are fleshy and full of scented oils of complex composition.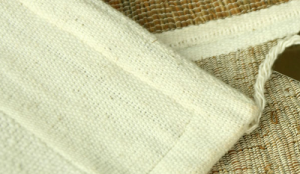 Vetiver woven vetiver with cotton from Yeleen Design
The primary producers of vetiver essential oil outside of India are Haiti, Reunion, Indonesia and Java. These same deep roots may conserve and purify water in many tropical and subtropical countries, act to save coral reefs from siltation, and preserve small farms from destructive erosion. Planted in thin belts along hillsides or next to waterways, vetiver grass is an important conservation tool. In India such hedges have been known to last for over 200 years and serve as permanent boundary markers. It is used for scenting clothes, cooling air, repelling moths, and the roots may be used to make shades or fans. Leaves may be woven into other handicrafts.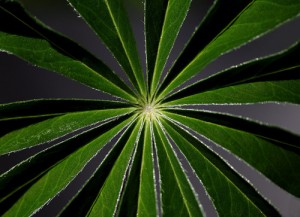 As the roots of vetiver grass merge with various soils they gather trace elements to be stored in the form of precious oils and they bring the richness of soil with them. Vetiver roots for steam distillation are generally gathered, cleaned, chopped, and dried for transport and are then soaked in water again just before distillation. As steam passes over the roots, tiny droplets of oil are released and concentrated into a thick, golden essential oil. There may be over 150 aromatic components found in vetiver essential oil with other trace elements yet to be identified. The thick golden oil has a very low volatility and may last more than 24 hours on a scent strip. Fragrance chemists find vetiver one of the most difficult fragrance compounds to duplicate and have not yet successfully done so. In general, the components are similar across a variety of geographical areas and yet each essential oil is characteristic of its origin and local distillation traditions. Rarely, the roots may also be distilled when fresh giving a different odor profile. For the final product, the experience and techniques of the distillers may vary, producing essential oils of different quality and scent profile. Improperly aged or distilled vetiver oil may have a pronounced green note of asparagus or green peas and can be used to reinforce the flavor of asparagus in food preparations.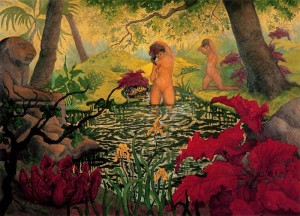 Painting: The Bathing Place by Paul Ranson
Bathing in vetiver to attract love and/or sex is also common in some cultures. There is folklore and tales that adding vetiver oil to a bath and then air drying will make you more attractive to the opposite sex. There is also a legendary hoodoo "Virgin's Ritual" that includes vetiver and is said to ensure a positive first sexual experience for a woman.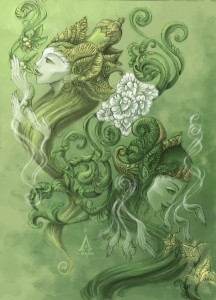 The King of Thailand has recognized vetiver as the "miracle grass" and sponsors the "King of Thailand Vetiver Awards" for outstanding works on vetiver. Vetiver is thought to attract money and repel thieves so some merchants keep a bit in their cash register. It can also be called the herb that never dies and was sometimes placed on funeral pyres in India Vetiver essential oil is also called the "Oil of Tranquility" and it is accepting and cleansing. In Ayurvedic medicine, it is used to cool both the overheated body and emotions; it grounds and balances all chakras. In perfumes, different varieties can add depth and smokiness, a green earthy effect, subtle and golden tones, and even a touch of precious woods and sweet balsam.

–Elise Pearlstine, Contributor

For our Draw: I asked some of our favorite perfumers and Perfumeries for a wide range of vetiver fragrances- from smoky, spicy to citrus and floral.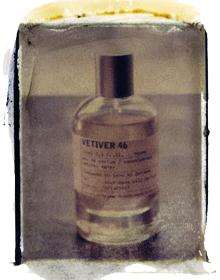 Courtesy of our friend Fabrice Penot of Le Labo Vetiver 46 50ml by Mark Buxton (Haitian Vetiver)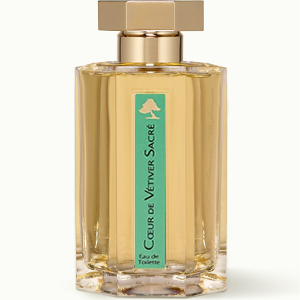 Many thanks to L'Artisan Parfumeur for 100 ml Coeur de Vétiver Sacré composed by Ka rin Vichon Spehner
Thanks once again to our friends at Robert Piguet 100 ml of Futur created by Aurelien Guichard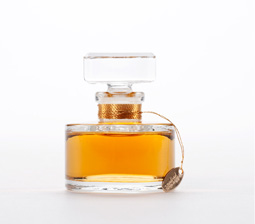 Merci to multi award winning 40notes Perfumes and Miriam Vareldzis Spring Vetiver – MC's personal favorite (for those who don't do green and smoky)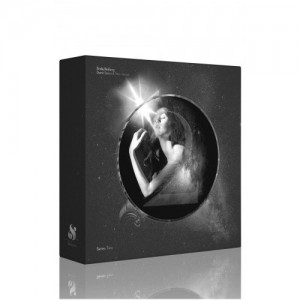 Our gratitude to FiFi award winning Six Scents and Joseph Quartana: series 2 Ende/Anfang by Damir Dama and realized by perfumer Yann Vasnier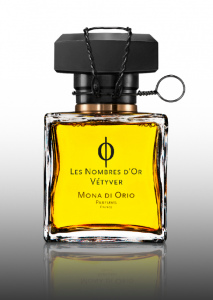 Thank you to Jeroen Oude Sogtoen/Mona di Orio Parfums for three 7 ml of Les Nombres D'Or Vetyver (available at Luckyscent.com)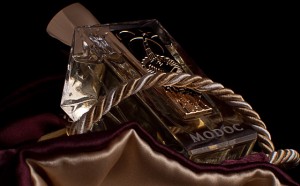 Catch a Shooting Vetiver Star courtesy of Xerjoff USA…15ml of Modoc (bottle not as pictured)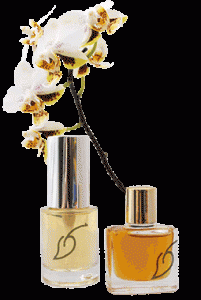 Sincere gratitude to Elise Pearlstine, our author and perfumer for Belly Flowers for 15 ml of 100% natural of Alison with Haitian vetiver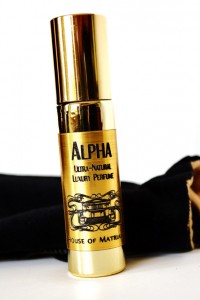 Perfumer Christi Meshell is a great supporter and is offering vetiver based 10ml of Alpha a 100% natural fragrance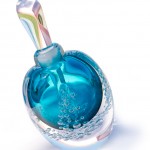 Thank you (again) to JoAnne Bassett for 100% natural imited edition Enchant Parfum 6 sampler pack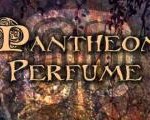 Welcome to Katlyne Breene of Mermade Arts who is offering 3.5 ml of 100 % All Natural Pantheon perfume with rhu khus vetiver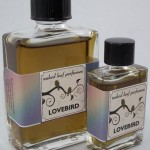 Thank you to Susan Larsen of Naked Leaf perfumes for 5 ml of 100% natural LoveBird perfume extrait
-Michelyn Camen, Editor in Chief and Art Director
There are twelve vetiver fragrances for draw which will be random. To be eligible please leave a comment about what fascinating facts you learned about vetiver in perfumery AND TWO FRAGRANCES YOU WOULD HOPE TO WIN- ONE MUST BE 100% NATURAL. Draw end August 13, 2012
We announce the winners only on site and on our Facebook page, so Like Cafleurebon and use our RSS option…or your dream prize will be just spilled perfume.