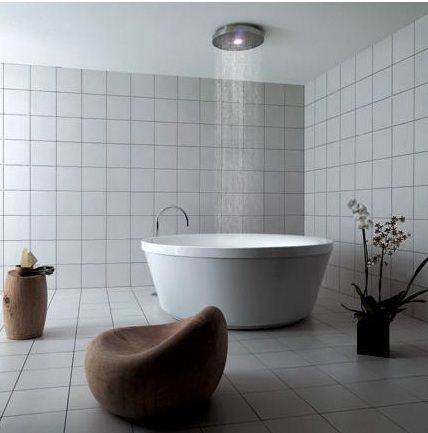 I prefer baths. Managing Editor Mark Behnke only takes showers, (except once in a huge jacuzzi). Most of us are a combination of a both. Bath lovers and Shower lovers, whether you prefer to spend 30 minutes luxuriating in a hot soak or 10 minutes to just get clean, there are products for both that pamper body and spirit. (Note for you bath peeps: all of our soap opera faves also work for YOU!) This is part one of of two part series and for those who love to get clean naturally!!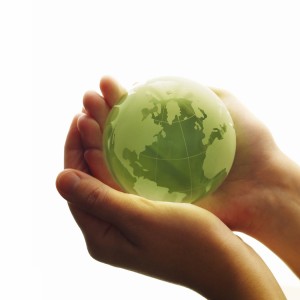 Bath lovers and Shower lovers. Whether you prefer to spend 30 minutes luxuriating in a hot soak or 10 minutes to just get clean, there are products for both that pamper body and spirit. (Note for you bath peeps: all of our soap opera faves work for YOU!) Over the past seven years I have tested dozens of bath and shower products; here are my "natural" favorites:
Pattern Body Washes "I take showers daily whether I need to or not. 😉 …yet I like to take baths to relax, maybe once every couple of weeks- James Fogg, owner of Pattern, ( their body washes have been featured in The New York Times, New York Magazine and Cosmopolitan.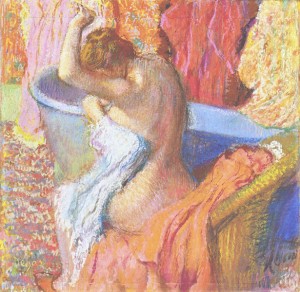 Pattern body washes were sent to me without my request; it was love at first soak. I had never heard of the brand but it is really among my favorites; especially Nutmeg and Citrus. Managing Director Didier Cholay grabbed the Black Pepper; also available in Eucalyptus, Cucumber, and Sage. These moisturizing washes can be used for face, body and hair,( but I love them in the tub).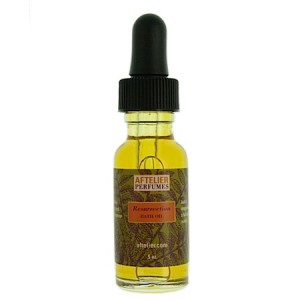 Resurrection Bath Oil: "I am definitely a bath person… when my husband and I went together to pick out our tub, we actually climbed into several at the showroom until we found just the right fit for us. Now we always use it together, just soaking and talking about our day. I make my perfumed bath oils at full concentration with no carrier oil, so adding a dropperful to the full bath fills the whole room with fragrance. I made Resurrection especially for a friend recovering from a broken heart, highlighting the restorative powers of frankincense and geranium essences."- Mandy Aftel
I recently recovered from a stressful medical issue and yesterday was my first bath after three months of taking showers, and I felt "resurrected."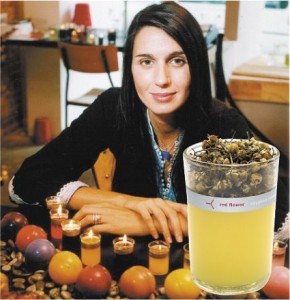 Red Flower Cleansing Wash: Yael Alkalay, a sloe eyed, exotic beauty of Sephardic descent, proves the adage that "beauty" comes from within. As a cultural anthropologist, world traveler, organic formulator and advocate of sustainable trade, Yael founded her company, based in SoHo New York City, by joining time honored beauty and bath rituals and the environment.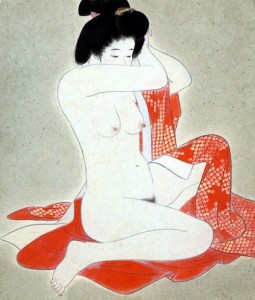 Yael brings the traditions of Japan, Morrocco, Costa Rico, and Finland to thousands of people (including Oprah, P. Diddy and Madonna). "Yael, prefers '"a long soak in the tub". red flower is animal friendly and environmentally kind. wash slowly. Live softly. Bio-dynamic honey based. Wild-crafted botanicals. Certified organic. 100% biodegradable. Free of dyes, parabens, sulfates (sls), petrochemicals, and synthetic preservatives. Packaged in p.e.t plastic for easy recycling. Can be used as a shampoo for hair.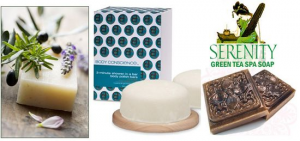 Sonsa Rae Skincare Brown Windsor Soap: Sonsa Rae is one of my favorite people and, of course, she creates some of my favorite bath and body products. This all-natural, cold process soap is made completely from scratch and slow-stirred in the time honored tradition. Extra-large and chunky, with no artificial ingredients whatsoever, this beautiful hunk of goddess is wondabar!
Body Conscience The 3-Minute Shower Bar :Nourish Body Polish in a Bar – Champaka/Nerolii For Sensitive skin and skin in need of special attention, the lush soap-free formulation gently exfoliates and hydrates enough to skip lotion. Also includes a wooden dish and spoon made by hand in Vermont from reclaimed wood that is salvaged after producing woodworking for furniture and toys. Good for you, your skin, and the environment. Ron Robinson is a shower person.
Margarita Bloom Serenity Green Tea Spa Soap Domo Arigoto for a soap as beautiful to look at as it is good to your skin. Real green tea, powerful anti-oxidants & polyphenols prove serene & soothing.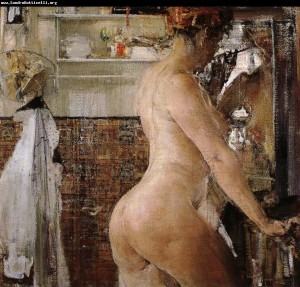 Michelyn's secret silky smooth skin bath recipe: Mix 2 pumps of Charna Ethier of Providence Perfume Orange Body Oil with a healthy squeeze of Pattern's Citrus. You will be clean and your skin will feel like satin. (this could be michelyn, notice a bit of the C word)
Our draw is sponsored by
Pattern Body Washes: Three commenters can choose any one of the six body washes. Please specify if you have a choice www.patternbodywash.com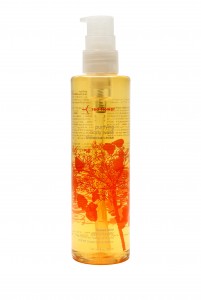 Red Flower Cleansing Wash :One commenter can choose my favorite Moroccan Rose OR Amber Cardamom, Indian Jasmine or Spanish Gardenia www.redflower.com
Ron Robinson Body Conscience The 3-Minute Shower Bar One commentor is eligible http://www.ronrobinson.com/APOTHIA-Body-Conscience-The-3-Minute-Shower-Bar-p/15542.htm, www.ronrobinson.com
Sonsa Rae Skincare's Brown Windsor Soap- Only one is availabe as this is created by hand http://www.sonsaraeskincare.com/products/soap.php
To be eligible, leave a comment if you are a shower or bath person and/or why you prefer 'green cleaning'. The draw is random, but if you choose a product , it will not increae your chance of winning(but leave your choice anyway ). Go to Pattern's, Redflower. Ron Robinson's Apothia LA , or Sonsa Rae 's Facebook Page So let's do THE math SIX WINNERS .Draw closes June 8, 2011EST
–Michelyn Camen, Editor in Chief