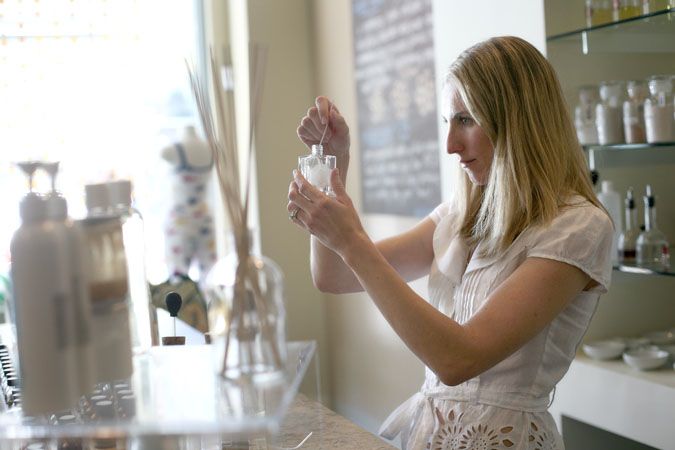 PROFILE: On my 8th birthday, one of my presents included a plastic-scented Barbie Doll. The next day, I begged my mom to return it to the store so I could trade it in for a battery-operated toy Chevy Blazer. Cars were my muse as a child, something that at first might seem miles away from anything remotely related to perfumery.

I believe the scents of our youth are fragrant signs that guide us to our destiny.

My dad's old 1932 Model A Ford was my first lesson in chemicals and aromas. The scent of benzene, used motor oil, worn wool seats; mechanical essences of wrenches and slight burning accords of spark plugs. Top notes of fresh air and cut grass would waft through the windows as we drove back country roads in my home state of Montana, then the Midwest.
Alongside playing with cars, I had an interest in crafting things with my hands and trying to turn them for a profit in the front yard. With a set of brushes, acrylic paints and a card table, my parents' driveway was my storefront for selling tattoos to the neighborhood kids.
Childhood wanes and we conform to the rules; the scent of the Model A stayed with me in memories and I pursued a proper career in the auto industry and moved to Los Angeles. Checking the boxes one by one: interview suits, a stable job, an MBA and a corporate ladder to climb.
But the essence of the Model A faded in the office building. I found myself in a stifling meeting room in Tokyo, surrounded by processes and restrictive business plans. It was cherry blossom season in Japan. I looked out the one small window in the office, and saw the flowers floating in a colorful dance. I knew I had to go follow them, to listen to my nose.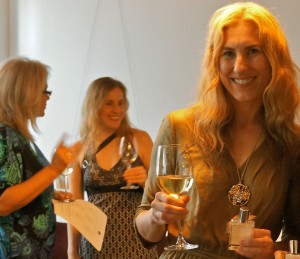 I packed my cubicle into a cardboard box, and began an intensive study of fragrance, forming a library of naturals and synthetics and launched a business – Salud Scent Studio, a custom fragrance blending bar.
My goal became connecting with my clients and finding out what their own scent memories were, and we celebrated the sensorial aspect of all these stories through blends of personalized perfumes.
My newest collection, Kelly & Jones Notes of Wine, is inspired by an experience I had in a wine tasting room. Rightfully so, I was slightly scolded by a winemaker for wearing perfume while tasting Chardonnay in a Napa winery. But rules were meant to be broken, so I returned to my fragrance studio with my favorite bottles of wine, red to white, and sniffed and sipped until I blended perfumes that captured the notes of each of the varietals- fragrances that enhanced all the nuances of the wine in the glass, instead of competing with them.
My intent for my new Notes of Wine Collection is to celebrate the world of wine along with my clients. The pairing of wine and perfume is such an interactive and unique way to discover fragrance.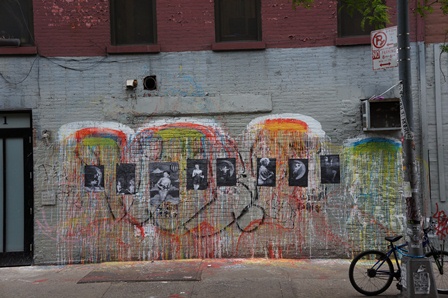 AMERICAN ARTISTS: Going from the auto industry to fragrance may seem extreme and irrational. But rules were meant to be broken. That's why I get much of my inspiration from American artists in the street art world. Now that Kelly & Jones offices are in NYC full-time, I'm able to appreciate the ever-changing and often hidden landscapes of these undercover artists. Outdoor galleries in unexpected places that inspire me with shocking messages, color, humor and seriousness that reflect an array of emotions.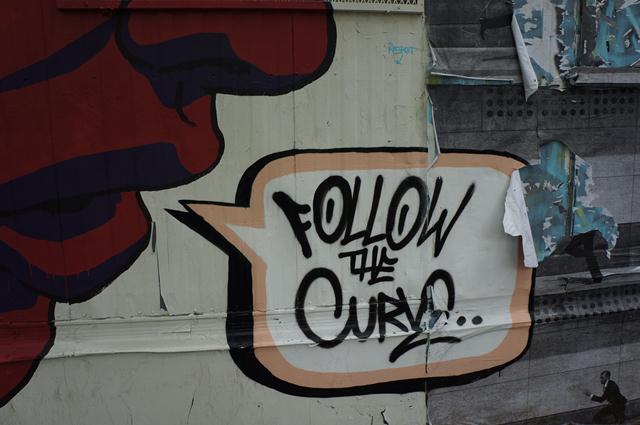 AMERICAN PERFUMERY: Street artists are in a way like perfumers in today's fragrance world; names that are hidden behind unforgettable works of art. What is mesmerizing to me about American perfumery is that we're on the verge of the fragrance artists themselves coming to the forefront and being recognized and acknowledged for the beauty and stories they create. Moreover, fragrance developers and perfumers can now take more risk than ever to create an unforgettable aroma. These artists within the fragrance community are proving that it does not always have to be about the celebrity behind fragrance. It's really all about the celebration.
What I find most enlightening about American Perfumery today is that we are part of a community of artists and creative dreamers who are all excited to work together, and share our success. In many industries, competition is fierce and trust can be hard to garner. From perfumers to bloggers, fragrance developers to packaging experts and all of the industry enthusiasts in between, I've met a wide circle of incredible friends who all are working together to bring unforgettable stories into the essences we create. There is a mantra of community and support, where we are all helping one another succeed and an attitude that there can never be too much perfume, or too many beautiful fragrant stories to tell.
–Kelly Jones, President and Founder of Kelly & Jones Eau de Parfums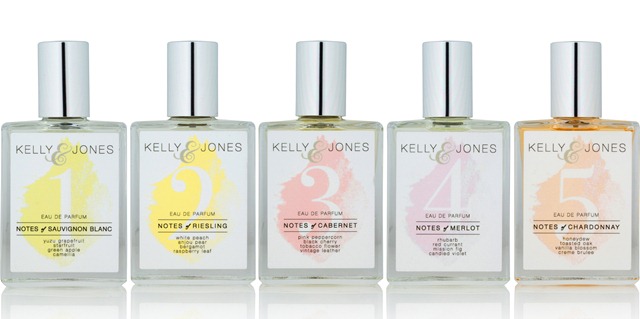 Editor's Note: Kelly's day job is in the perfume industry at an International producer of perfumery and flavor ingredients. The street art is already painted over. For some of our readers who have attended Sniffapalooza Spring Fling earlier this month, Kelly gave a presentation as part of the EAU series (Emerging Artists Uncorked). -M.C.
For our draw, please leave a comment about what you found fascinating about Kelly's profile, the Kelly & Jones Notes of Wine fragrance of your choice- #1 Sauvignon Blanc , #2 Riesling, #3 Cabernet , #4 Merlot or #5 Chardonnay AND BE SURE TO INCLUDE two "notes in the perfume you select and one reader will be selected by random.org to win a 50ml EDP as shown above ($84 retail). Draw closes June 3, 2012
We announce the winners only on site and on our Facebook page, so Like Cafleurebon and use our RSS option…or your dream prize will be just spilled perfume.