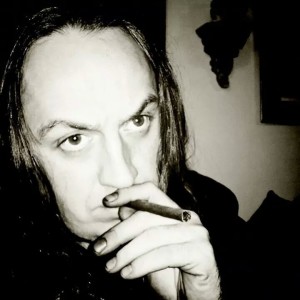 Marcus Riley McCoy
Profile: I was born in Coos Bay Oregon in seventy five. A small coastal town, covered in fog. There I grew up on a small cattle farm far out in the Cascadian wilderness. I spent most of my days working on the farm, playing in the streams and forest and reading. Nature, which I lived so close to always fascinated me. At a very young age I started to learn which plants where edible and which were medicinal. As I became older I learned plants had an association with the mythic world of folk magic, which I was fascinated with as a young adult.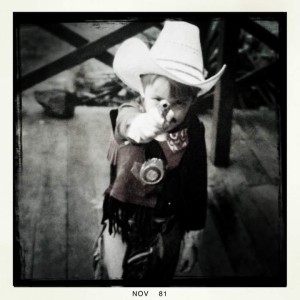 Young Marcus
The foggy coastline was my best friend and I wandered the cliffs engaged in a deeper vision of the world. There is nothing more driving of ones desire to explore the mysteries of this world than standing on an ocean cliff at night, staring at where the stars meet the ocean. I was compelled to explore, and so I explored within and without.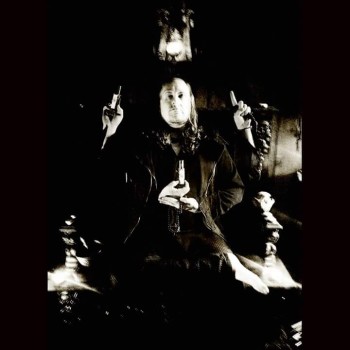 Guru Deva
This led me to a college education in transpersonal anthropology, and psychopharmacology, which in turn led me to working with a Bolivian shaman for six years. It was through working with him that I was introduced to perfumerismo, a specialized practice of Vegetalismo shamanry in the Amazon. Perfumeros work with the wild jungle aromatic plants to do a large assortment of healing and magical practices.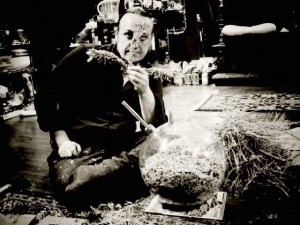 Marcus distilling sage
I wanted to localize the practice as well as work with the vast pharmacopeia of aromatic plants worldwide. I became a distiller learning the art from Robert Seidel, owner of The Essential Oil Company in Portland, Oregon. I started a small boutique essential oil distillery focusing on the highest level of quality we could achieve in small batches. We built our own stills and worked with Iberian copper alembics. I learned tincturing and soxhlet extraction, teaching myself the basics and just exploring in our lab. One cannot do lab work without getting inspired with the origins of chemistry, the art of alchemy. As I began to explore alchemy I recognized the liminal depths of scent went deeper and stretched farther than I could imagine.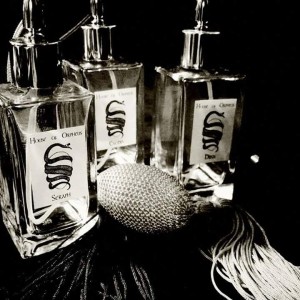 House of Orpheus Perfumes
My explorations into scent led me to my greatest muse, my love and partner Catamara Rosarium who is a master herbalist, incense artist, alchemist and blender of incense oils. We started making perfumes together for her existing business, which was inline with my practice of perfumerismo. A few years after we had been together she inspired me to start my own perfume line. I wanted to bring what I had learned from my Bolivian shaman teacher to a new audience by combining it with western/eastern mystery traditions and inspire a new sense of depth and beauty in the perfuming world. My biggest hope is to inspire a movement of an art form I call 'Liminal Perfuming', perfume that allows us to be a part of the mystery of life so we can perpetuate that mystery. I currently live in Olympia, Washington in a small cottage in the woods making perfume in our shared apothecary.
Alchemy, magic and American artisan perfumery
On American Perfumery: Being an American perfumer to me is interesting. We are those that went west towards the direction of the setting sun, the horizon, and seemingly far from perfumes origins. I say only seemingly because perfume has its origins in incense. In the Americas we have a vast heritage among the indigenous peoples here who work with aromatic plants. Much like we have in other parts of the world where we associate the art of perfuming from originating from Europe. Much of my inspiration comes from the indigenous peoples of the America's, which was my introduction to perfume. The burning of sage and copal in sacred ceremonies and the use of perfume in South American Curanderismo practice are deep traditions within the Americas that showed me perfume has many vast depths to explore. Being an indie perfumer allows me some freedom to explore those depths and share what I have learned with others through what I consider a high art form.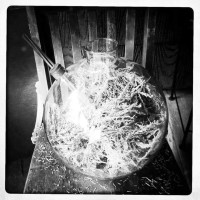 Sage distillation
I believe what I am doing as an indie perfumer in America challenges a lot of our previously conceived notions of perfume as an art form. As well, it changes the traditional ideas of what perfume can mean to the wearer as well as the perfumer. At times I really feel as if my perspective has created some challenges in adapting to the current culture of perfume, but it's a beautiful challenge and one that I've really enjoyed tackling. America is the product of revolution, being revolutionary and rebelling against current aesthetics and philosophies within is what has become more of a science and industry and less of an art, this seems very American to me.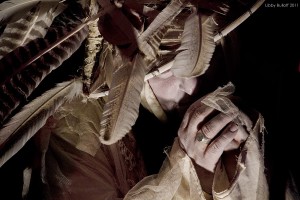 Soriah
Favorite American Artist: I believe I am inspired as much by artisans as I am by fine artists. I've always been inspired by those who apply their artistic integrity to produce something that will be used by another. I hold high regard for artisans such as wood workers and textile makers who create it all by hand as well as people like my good friend Dan Riegler who knows the science of making the base components of a perfume. I am also very influenced by ritual performance artist and throat singer Soriah from Portland, Oregon. I am also a musician and find music, like scent tells the audience stories that trigger emotions of great depth within us. Soriah, creates the same level of depth that I hope to bring with my perfume. His performances touch upon the shamanic, mystical, and liminal realms. The very place our dreams come from, where gods and the spirits of our ancestors live and continue to inform our lives. The synergy of these things influence my work a great deal. The ability to make something with my own hands that open doorways and access to parts of ourselves and to the world around us inspires the hell out of me. To me that seems a perfect synergy of my love of the work of the artisan and the ritual performance artists.
–Marcus Riley McCoy, Perfumer and Founder of House of Orpheus
Thanks to Marcus we have an international draw for a sample set of Djinn, Seraph, Arktos, Enodia and Guru Deva. To be eligible please leave a comment noting what you found fascinating about Marcus and where you live. If you ever had a "supernatural experience" tell us. Draw ends February 4, 2015
Please like CaFleureBon Profiles in American Perfumery and your entry will count twice.
You can follow Marcus on instagram: house_of_orpheus #occultperfume
We announce the winners on our site and on our Facebook page, so Like Cafleurebon and use our RSS option…or your dream prize wil be just spilled perfume