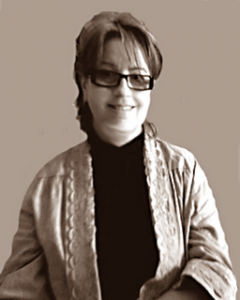 Liz Zorn
CaFleureBon has had many memorable encounters with Liz Zorn of Soivihole and her unique "mixed media" collection of naturals and synthetic fragrances. I fell in love with her fragrance Writing Lyrical Poetry. After that it was the beauty of the natural fragrance Amberene, one of the few amber fragrances that's perfect for a summer's day. For Ida it was a Harbinger, and for Mark, Meerschaum made his top ten list of best 2010 fragrances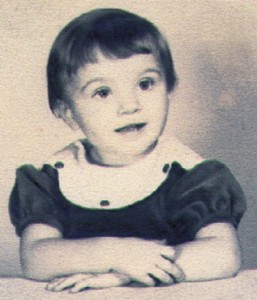 Young Liz-allrights reserved Liz Zorn
Profile-Liz was born in a small town in south central Kentucky. At the age of ten the family moved to Indianapolis Indiana, in her twenties Liz settled in the Cincinnati area where she still resides today and has a Shoppe.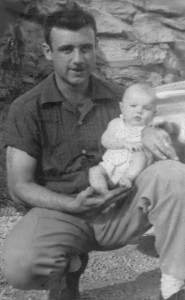 Liz and her Dad: all rights reserved Liz Zorn

Liz Zorn comes from a long line of Europeans who settled in the US from as far back as the 1600's. With names like Hale, Rowe, Curry, Wheat and Brake in the family tree, the dominance of English and Scottish ancestry is apparent. There is also Native American on the side of Liz's paternal grandmother as well as French, and Irish in the Curry line. From generations dating back through the 1800's the majority of Zorns family settled in the southern United States, from The Carolinas to Kentucky, Tennessee and Georgia, where many of them still reside to this day.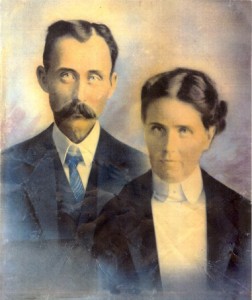 "I am not sure if it was the times in which they lived or that southern independent spirit, but most of my family members including my grandparents, aunts and uncles ran their own businesses. My paternal grandfather was an inventor and machinist, owning a hardware store later in his life. He also had a taste for politics, holding various elected positions. My maternal grandfather collected businesses like I collect shoes, he owned everything from salvage yards to car dealerships. An unlikely mover and shaker (which he was) he would drive a car until it wore out, and although they had a gardener, could be found often tending his rose garden wearing old clothes and a big rimmed, somewhat tattered straw hat.
I always joke that I come from a long line of lawyers and preachers, as there have been plenty of both in our family on both sides. Interestingly my twin aunts were both married to lawyers. Twins run in my family on both sides. From Great Uncles, (my maternal grandmother's twin brothers) to my father's sisters, to three sets of twin cousins. And that's just the ones I am aware of." Liz Zorn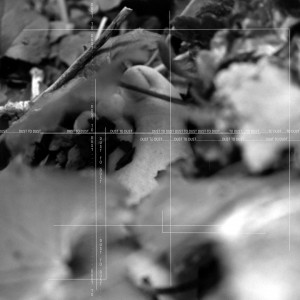 Dust to Dust by Liz Zorn All rights reserved



On American Perfumery:
This is a broad subject to cover, because as American Perfumery goes there are the traditional Red-White and Blue American Brand' folks like Ralph Lauren and Calvin Klein who dominate with a wide array of products, and popular appeal, and at the other end of the spectrum there are folks like myself who are sole proprietor, hands on perfumer/small business owners. The great thing about America is still this idea that one can have it all, and with perfumery this is particularly so. From the corporate model to the individual, there really is room at the table for all.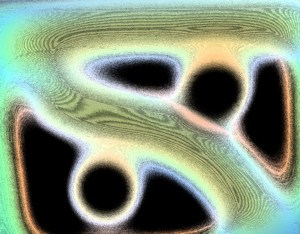 Liz's Artwork all rights reserved
The thing that I find most fascinating about American Perfumery today is the "Independent Spirit" of the lone perfumer creating an artistic body of work. Each an interesting story, each following their own muses. For me the idea of an Artisan Renaissance in perfumery is vital as it adds a REAL human element to an otherwise market driven corporate paradigm.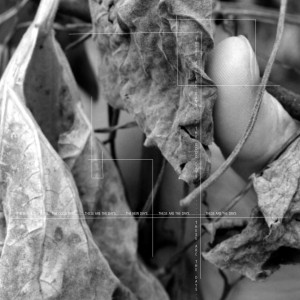 The Seared Days -all rights reserved Liz Zorn
Whether we like to admit it or not, we humans love a good story, a personal story, something that we can connect with and feel a part of. American Perfumery as it is being defined today is providing all that and more. It's as if we have gone back to a simpler more appreciative way of thinking about the artistry of perfume, and at the same time jumping head first into the future. I love that.
I am choosing Cumberland Ti (a natural fragrance)as my most American Perfume. An early childhood memory of being at the Cumberland Lodge in Kentucky, my tiny hands griping to wrap around a large glass of sweet tea, trying not to drop it, as my parents sat chatting with their friends over dinner… Cumberland Ti is inspired by the drink of the south fresh brewed black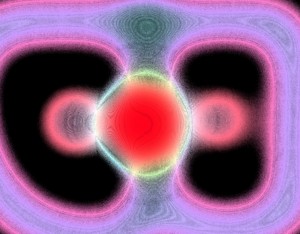 Liz Zorn Artwork all rights reserved
Whether you were born in a small town or a big city,America or abroad, love natural fragrances or prefer synthetics you have the keys to Liz' shop. Liz is offering 35ml of any demi-absolute, or eau de toilette 35ml or 4.5ml absolute
–Michelyn Camen, Editor in Chief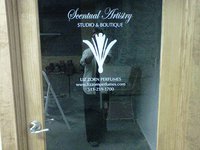 Liz's indie art, eloquence and entrepeneurial spirit is accompanied by perfumes with the most intriguing names and beautiful packaging. To qualify for this draw , pick one name of a perfume that you love and want to try AND something that you learned about Liz from this profile. Draw ends August 10, 2011 PLEASE LIKE CaFleureBon Profiles in American Perfumery because this series will run throughout the remainder of the year; and your entry will count as two.