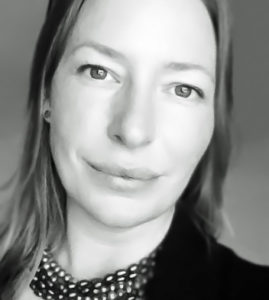 Lilac Kordansky Of Limbic Fragrances
Profile: I grew up in western Sonoma County, in the tiny community of Occidental, CA. This area is the heart of northern Californian wine country for me––from Freestone all the way up to Healdsburg––these are the places that have captured my love and my heart. These are where my limbic memories are rooted. I have fond memories of playing in the redwood groves as a child, collecting amaryllis belladonna bouquets or "Naked Ladies" as we called them, and spending summer days at the beach, where Salmon Creek meets the Pacific. This treasured spot was a winding drive up Coleman Valley Rd., connecting my beloved Occidental to Hwy 1––Google Coleman Valley Road––you won't regret the 2 minutes it takes. My mother was a Berkeley hippie, rebelling against her southern upbringing and attending art school instead of following her family roots in law. She would take me along to pottery classes at Sonoma State, raku sessions at the beach, herbalist studies with her women's group, and allowed me the space to explore my own creativity from a very young age. She gave me tactile experiences, from foraging wild mushrooms and herbs, to cooking lessons, to painting and jewelry exploration. I have a vivid memory of making beads from crushed rose petals and mixing them with clay and rose water. We hand rolled each sphere and left them to dry in the sun, leaving us with the most beautifully scented beads.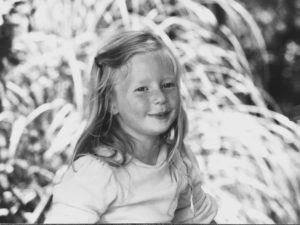 Lilac as a child
In contrast to this very "organic" upbringing, we would also take summer trips to Beckley, W.V., where my grandmother provided a more refined perspective. I would spend hours in her dressing room, which rivaled the makeup counter at Bloomingdales and had a floor to ceiling shoe closet, filled with heels. This space was absolute heaven to my 12 year old self, and maybe my present day self as well. She took me on trips to The Greenbrier and shared her love of the formal rose gardens with me.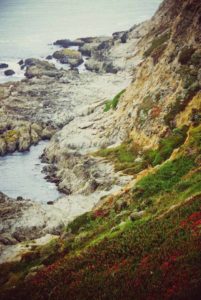 Bodega Head, Ca
My grandmother was the epitome of elegance, and her home was like a giant treasure chest, full of beauty and grace. My mother and my grandmother are women that have helped shape who I am today and how I experience the world through my senses. They taught me that I could wear Chanel N°5 while hiking Bodega Head and that dandelion root tea tastes better served in fine china.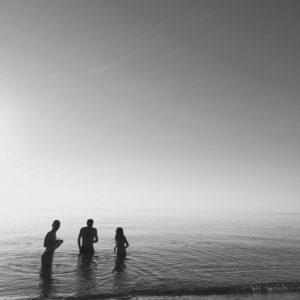 Lilac and her family at Lake Michigan
Fast forward many years and many states, and you will find me in Michigan's "wine country", along the shores of Lake Michigan, where I attempt to recreate some of these early childhood memories with my husband and two children.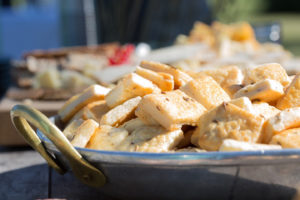 Lavender shortbread
I have explored scent as an extension of my culinary adventures, blurring the lines between fragrance and food––think pavlova with strawberry rhubarb compote and rose water cream! These creations eventually evolved to a wearable medium, drawing on personal experiences and limbic memories. I have always taken great pride in the flavor profiles I have developed, ingredients I have selected and the final presentation of a dish. My fragrances are no different––from the raw materials, to the hand painted artwork, to the final compounding and packaging––every detail has been carefully evaluated.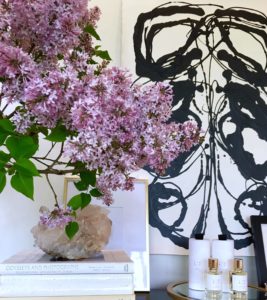 I have worked in the leadership development/ organizational development space for nearly 17 years now, and have developed Limbic Fragrances in an effort to shift my thinking styles and behaviors to the space of scent. My philosophy regarding personal scent design is visually depicted in my branding imagery. Similar to the analysis of a Rorschach Test, my inkblot paintings are an invitation to confront the abstract in a more deliberate manner, introducing mindfulness to the way you experience scent. The inkblot painting below was used as the embossed artwork for the 50ML packaging in my line.
My family and I hosted the launch of Limbic Fragrances on our 15 acre farm last summer, where I formulate and bottle all of my fragrances by hand.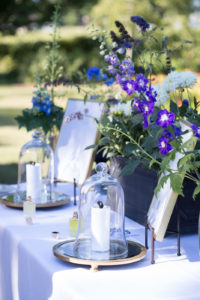 Launch Party for Limbc Fragrances
We grow an organic vegetable garden each summer and have plans to cultivate flowers and herbs for the future expansion of my product line.
Lilac's Farm
We have fields of wild violets, groves of elderflowers, wild roses and berries, and are working together to frame these wild elements with a little bit of structure and a whole lot of love.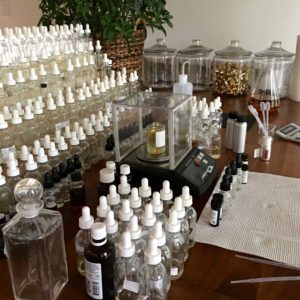 Lilac's Perfume organ
On American Perfumery: I think American perfumery is about exploration, innovation, and a burning desire to experiment and share the knowledge absorbed along the way. You can see this idea expressed in the many outlets that have become available to both consumers and aspiring perfumers. The Institute for Art and Olfaction is a perfect example of collaborative and creative experimentation in the form of scent. I feel like American Perfumery is about forging my own path, expressing my narratives in unconventional ways, and bridging the gap between botanical and luxury––terms that would have been deemed mutually exclusive just a few short years ago. I have a hard time calling myself a "Perfumer" or a "Nose"––these are terms that feel closely associated with the house in which you trained under or the company that sponsored your apprenticeship. I am 100% self-taught, absorbing any and all information available, leaning on my environment, community and memory. American Perfumery is about perseverance more than prestige, inclusivity more than exclusivity.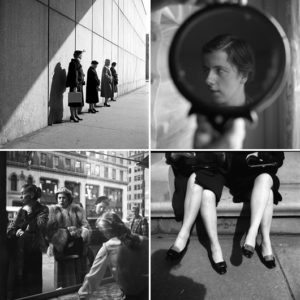 Vivian Maier Self Portrait
Favorite American Artist: I recently watched a fascinating documentary on Vivian Maier, an American street photographer who took over 150,000 photographs during her lifetime––none of which she shared with a soul. She worked as a nanny in a Chicago suburb, taking the children and her Rolliflex on adventures around the city, and capturing what has become a remarkable and critically acclaimed body of work. Maier's images captured moments in time––frozen––for her eyes only. I am so intrigued by the way she captured different facets of life and the way she took in the imagery around her so mindfully. I love Maier's story; her work is an amazing reminder that we can all pursue what drives us creatively––no matter our day jobs. The scented memories buried deep within my limbic system are my negatives, awaiting future development.
–Lilac Kordansky, Founder, Perfumer and Creative Director at Limbic Fragrances
Lilac is our 121st American Perfumer in the Series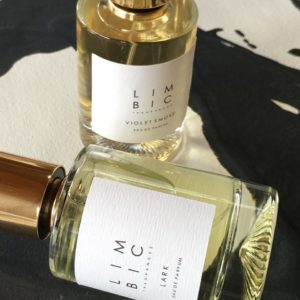 Thanks to Lilac Kordansky of Limbic Fragrances we have a draw as follows one registered reader in the US. (be sure to register or your comment will not count) 50 ml of her botanical Lilac Smoke (leather, violet, precious wood) or Lark (bergamot, hyancinth and cedar). If you are in Canada or the USA: A sample set of Lilac Smoke and Lark.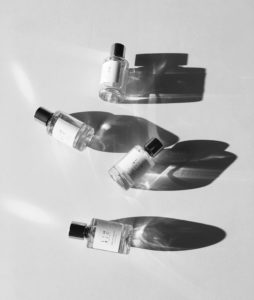 To be eligible please leave a comment with what you found fascinating about Lilac Kordansky's path to perfumery, where you live, which fragrance you think you might love and your choice should you win. Draw closes 5/2017. Please like CaFleureBon Profiles in American Perfumery and your entry will count twice. Follow us on Instagram @cafleurebon and check out @limbicfragrances
We announce the winners on our site and on our Facebook page so like CaFleureBon and use our RSS feed…or your dream prize will be just spilled perfume.