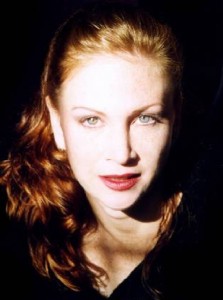 Kedra Hart and I go all the way back before she opened the Jitterbug Café. In fact, I was the first to write about Jitterbug, the fragrance as the New in Niche columnist for Basenotes.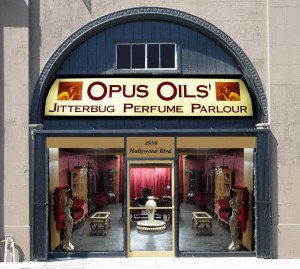 Kedra created a personal scent that she sent me a sample of and I was so impressed I asked her to offer it publicly. It's now known as Giggle Water, named for the flappers who drank during the days of Prohibition
Profile: America goes back a long ways… My Father's ancestor Deacon Steven Hart, came over on The Lyon, which was the ship following The Mayflower. On my Mother's side I am a direct descendant of Rebecca Towne Nurse, who was an unfortunate victim of the Salem Witch Trials. Though both my parents herald from the NW, I was born and raised in Southern California. Now that I think about it I can see that growing up in Sunny California had a profound effect on my Olfactive sense. I do love all aromatics in their own way, but my absolute favorite scents seem to be part of the Humming Bird's Hunting Ground (think Orange Blossoms & Jasmine) that grows so plentifully in So. Cal.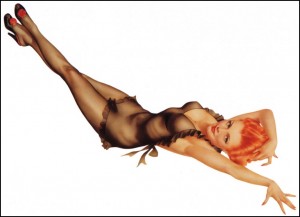 Thoughts on being an American Perfumer ~
The concept of "America" to me is wrapped up in the idea of Freedom and the Spirit of Independence. There are so many talented Niche/Indie perfumers out there right now; I see a real renaissance happening in the Fragrance Industry. I believe this movement is in direct line with the American ideal of entrepreneurial activity, and I am so happy to have the opportunity to be creating in this unique type of landscape.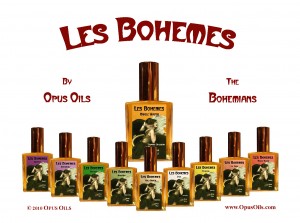 Les Bohemes ~
This collection started out as one Solifleur and turned into a whole garden! It was a HUGE project for me, really my own private "Opus" inside of Opus Oils. It was a lofty task I gave myself with this Collection, the concept being that each scent had to be a "Knock Out" on its own, as well as being able to "play well with others!" After years of trial and error, I am very excited to be able to finally share – and am ecstatic with the feedback that I'm getting so far! In fact, the response has been so great that we have been selling limited editions of our Pre-Launch batch.
Dapper (Violet)
Key Notes of Violet absolute, Orris Root, Blond Tobacco, Sandalwood & Aged Dark Patchouli.
Lil' Nico (Tuberose)
Key Notes of Creamy Tuberose Absolute, Orange Flower Absolute, Honey, Narcissus, Rose, Civet & Benzoin.
Gold Digger (Narcissus)
Key Notes of Narcissus Absolute, Honey, Orange Blossom Absolute, Egyptian Jasmine, Wild Orange, Tuberose, Lily & Sandalwood.
Bootleg (Vetivert)
Key Notes of Sri Lankan Vetiver, Aged Dark Patchouli, Amber, Blond Tobacco & Roasted Coffee Bean.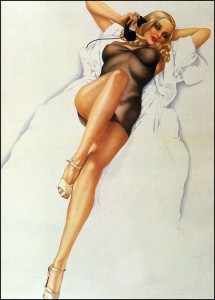 Speakeasy (Wisteria)
Key Notes of Citrus, Green Pepper, Green Mandarin, Jasmine Sambac, Lily, Orchid, Rose & Sandalwood.
High Hat (green Tea)
Key Notes of Citrus, Green Tea, Gin, Lily & Rose.
Heavy Sugar (Amber)
Key Notes of Dark Amber, Aged Labdanum, Fossilized Amber, Vintage Patchouli, Sandalwood & Beach Found Ambergris.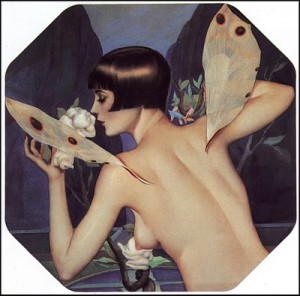 Flapper (Datura)
Key Notes of Sweet Lemon Blossom, Clementine, Tangerine, Pink Peppercorn, Perilla Leaf, Mango Absolute, Ginger Lily, Datura, Gardenia, Jasmine, Vanilla, White Musk, Blond Tobacco & Tonka Bean.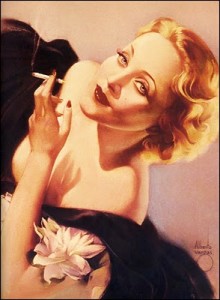 Jazz (Jasmine)
Key Notes of Red Mandarin, Egyptian Jasmine Absolute, Moroccan Jasmine Absolute, Star Jasmine, Orange Blossom, Nutmeg & Sandalwood.
and my very very very favorite….. Giggle Water (Orange Blossom)
Key Notes of Tunisian Orange Flower Absolute, Egyptian Orange Flower Absolute, Orange Flower Water Absolute, Bitter Orange Flower Absolute, Wild Orange, Mandarin, Peach, Honey, Gardenia, Beach Found Ambergris, White Musk & Sandalwood.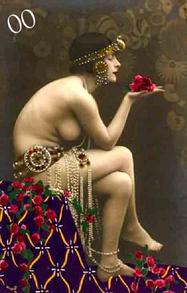 Thanks to www.opusoils.com there is a draw. Leave a comment about which La Boheme sounds interesting to you and three lucky commenters will be eligible for a sample pack of all! . PLEASE LIKE CaFleureBon Profiles in American Perfumery because this series will run throughout the remainder of the year; and your entry will count as two. Draw ends August 3, 2011
–Michelyn Camen, Editor in Chief