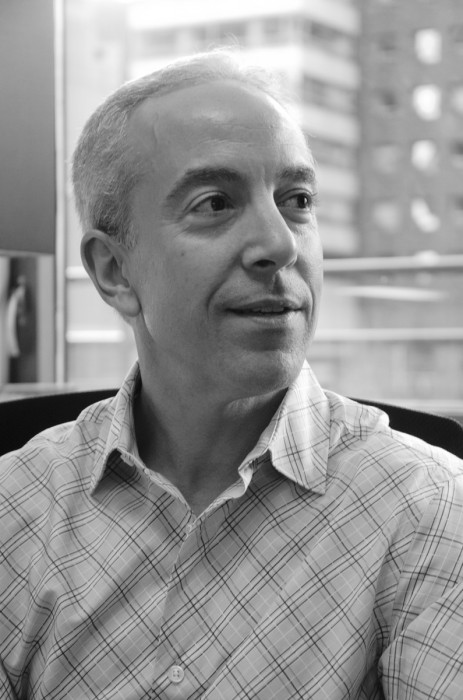 Before this interview I didn't know very much bout Carlos Vinals except that he created Marc Jacob Cotton. Yesterday I spoke with Tony Perez of BelleFleurNY and he told me that he recognized him Mr. Vinals at the last NY Elements Showcase. He walked up to him and said "Are you the famous perfumer Carlos Vinals."
So who is Carlos Vinals the Perfumer? Well unlike the majority of Perfumers in the world, I'm American. Actually I'm American born of Cuban parents and my Great Grandparents came from Barcelona. So what does that make me, I guess a latinocubalona? Let's just say I speak Spanish. My last name is a common name from Catalunya, the southern coastal section of Spain, and it's meaning is basically "Wine maker". I guess it fits since I drink enough of it.
I was born in Manhattan and just after turning four my father said, I got a new job we are we moving to Virginia. Virginia? Why? Well little did I know that several years later I would start to build a passion for Perfumery. Let me explain. You see, my father was hired by Philip Morris, the company that makes Marlboro cigarettes, because he is a Flavorist. As I got older I started noticing how my father smelled every day after work. He saw my interest and inspired me to smell each day by playing a smell guessing game.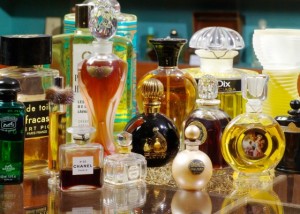 As my abilities grew so did my passion, which led me away from the Flavor side and right to my mothers dresser where all her fragrances were. This passion continued and after moving back to the New York area as a teenager I had summer jobs working at a fragrance companies and knew at that point what I wanted to be. The opportunity to realize my passion came while in college. I was given an offer to work at the number one fragrance house as a technician and soon after I started I was offered the opportunity to join a perfumer training program. I was very lucky to say the least.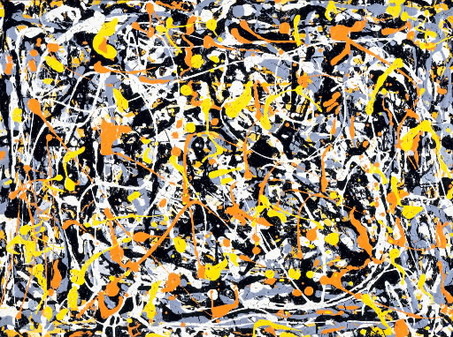 I draw my creative inspiration from my travels around the world and in places I've lived. Barcelona, Paris, Grasse and trips to the Costa Rican rainforest and Brazil. I work in Manhattan and you can't help but be inspired daily in a crazy place like this.
Fast car (Carlos owns a red motorcycle not shown)
I'm a Adrenalin junky so anything fast and motorized inspires me. I once created the smell of burning Nitro Methane from a drag race I went to, just for fun. I love to eat so food is a big part of my inspiration along with, of course, drinks. A crazy mixed cocktail is always a way to get inspired to give a fragrance an interesting top note.
On the home front, I'm married to a wonderful wife and have two children. I live near the beach in New Jersey. Yes, it's the Jersey Shore.
Jackson Pollack aka Jack the Dripper
The artist Jackson Pollock (1912 -1956) turned the drip-painting technique into a contemporary art form in the early 1950s and is my favorite American Artist. "For me his paintings represent 'Control Chaos', similar to everyday life these days".milar to everyday life these days and
– Carlos Vinals, American Perfumer at Symrise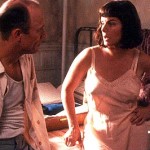 In 2000, the biographical film Pollock was released. Marcia Gay Harden won the Academy Award for Best Supporting Actress for her portrayal of Lee Krasner, Pollack's wife. The movie was the project of Ed Harris who portrayed Pollock and directed it. He was nominated for the Academy Award for Best Actor.
Thanks to Symrise we have a draw of two well known fragrances from Carlos Vinals. A reader's choice…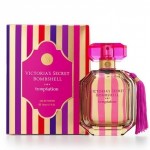 Victoria Secrets Bombshell Temptation (which smells a bit like Viva la Juicy but better IMHO and is not as sweet as it sounds;perfect for cooler weather. Notes Pink passion fruit, honeysuckle and blonde woods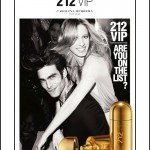 Jon Kortajerena is a Spanish Model
Carolina Herrera 212 V.I.P for Men (vodka, passion fruit, frozen mint, ginger, black pepper, lime caviar, leather, spices, amber and king wood)
In order to be eligible: Enter a comment on something you found fascinating about Carlos Vinals and the perfume you would like to win (is it me or is there a resemblance between Carlos Vinalis, Jackson Pollack and Ed Harris but Carlos is more handsome; not for comment please). Draw ends November 16, 2011 EST
Other Fragrances by Carlos Vinals
Christian Dior Higher Energy (with Natalie Gracia-Cetto)
Ellen Tracy Inspire (with Pierre Negrin)
Gwen Stefani Harajuku Lovers Sunshine Cuties L'il Angel (2010)
Laura Biagiotti Aqua di Roma (2004)
Liz Claiborne Curve Crush for women (with Pierre Negrin)
Marc Jacobs Splash ~ Cotton (2006)
Maria Sharapova (2005)
Stetson Shania (2005)
Ll
Like Cafleurebon Profiles in Perfumery and your vote counts twice
We announce draw winners only on site and on our Facebook page, so Like Cafleurebon and use our RSS option…or your dream prize will be just spilt perfume