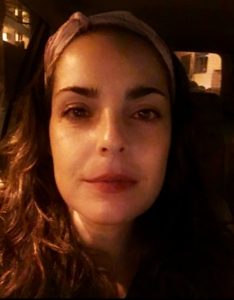 Anat Fritz of Anat Fritz Fragrances
Profile: I was born in Arad, a Hungarian speaking city in Romania. I grew up with all the artisanal artistry that this part of the world offers: everything was handmade, from marmalade and schnaps to cheese and soda water, beauty tinctures and wooden kitchen cabinets.Our home was full of delicately hand crocheted little table cloths and accessories that were placed on TV surfaces and window sills to beautify their appearance.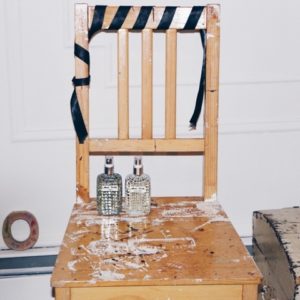 In Anat's Studio
Everything was garnished with the precision of detail and perfection. Little porcellain miniatures were placed decoratively on crochet kerchiefs and the liquor decanteur was surrounded by perfectly arranged cut crystal glass.Things were considered valuable and the fact that they have been made by someone´s hand, held high. I grew up with the strong imprint that whatever you need, you can make yourself. That might be the reason that I became a designer. I have never studied at University. I was always way too impatient to start creating. Whenever I could not find an item, product or thing I was looking for, after a short period of frustration over it, I just sat down and created it myself. It was why I sat down and created my very own fragrance.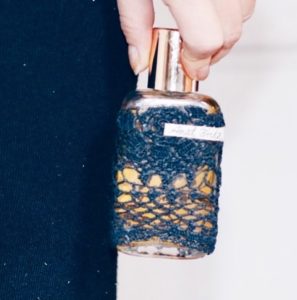 Anat Fritz Fragrances are packed in knit bottle covers
I had searched for "my" scent up and down, but really did not like what I found on the commercial market – so within a week I had created Anat Fritz Classical with Harry Lehmann, a well known Perfumer in Berlin. He rapidly was able to hand me three trials, and with one of those olfactory interpretations he completely nailed it. Initially I had not planned to come out with a fragrance, since back then I was doing fashion collections, knitwear and accessories. And i was quite filled up with that. When I created CLASSICAL with Harry Lehmann, I was not quite sure where it would lead me. Sometimes my impulsiveness pushes me to create something, and then it is there. And the concept crystalized afterwards.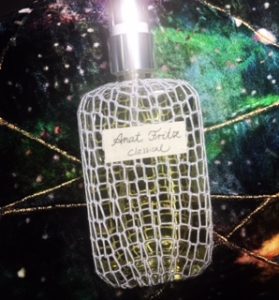 With CLASSICAL, I wanted to create a scent that would move away from the commercial, very two-dimensional approach in fragrance to something deeper, with almost therapeutic value. CLASSICAL contains Lavender, which is well known as calming and soothing. And I associate it with my Grandmother´s home, which was full of Lavender that kept the moths away as well as a refresher for linen or even a sleeping aid in form of a steaming cup of lavender tea. Blended with Vetiver, an earthy, grounding touch and natural high-grade Oud, it acquires the mystical, elevated touch that I was looking for and Cedarwood is an active, bright and comforting component that I think is very complementary. I remember crying when I smelled CLASSICAL, because I felt carried back in time straight onto my Grandmother´s lap. I could only say "yes, that´s it!" After more than a decade, CLASSICAL is still a popular and modern perfume. That makes me proud and very happy.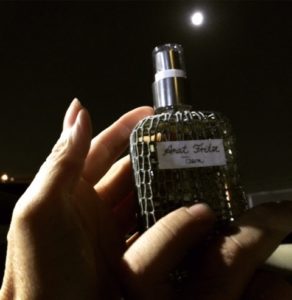 Anat Fritz TZOR'A Full moon in Brooklyn
For my second scent TZOR´A, I collaborated with Perfumer Geza Schoen. We have crossed paths when I lived in Berlin. A friend, Rahel Morgen, introduced us, we had an inspiring lunch and after that he spontaneously agreed to create the new perfume that I was planning to launch very soon. To me he is one of the most talented noses in the perfume industry. When I first encountered his very famous signature scent "Escentric Molecules" I was in awe of it.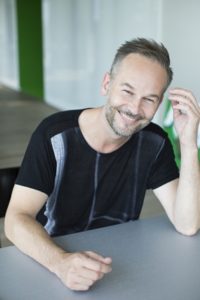 Geza Schoen courtesy of Geza
TZOR´A has Geza´s very clear "handwriting". TZOR´A is a Kibbutz, embedded in an ancient piece of land near Jerusalem, where the biblical story of Samson and Delilah took place. When Geza Schoen presented me his interpretation to the follow up scent of CLASSICAL, trusting his artistry blindly, I had only one request:make it fit to my current scent and let it have that subtle, sexy appeal that your creations always have. He is a highly professional person, and the outcome exceeded my expectations!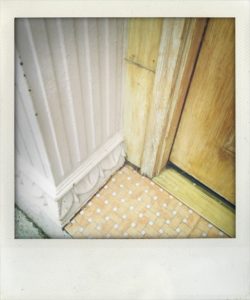 Greenpoint Brooklyn detail of Anat's studio
When I smelled it, I immediately associated that powerful little landscape with it. The lusciousness, bold, citrusy, peppery, woodsy, earthy scent you can find there as well. It became an ode to that piece of nature which embodies freedom, clarity, authenticity and self-confidence to me – even a bit attitude! It is important to include these attributes in all my emanations; they almost act like an encouragement or boost to get through everyday´s life challenges! We all know those moments.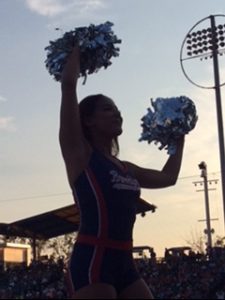 At the Cyclone´s game in Coney Island. Anat's favorite place
My philosophy on scent is a very simple one. In my opinion the only purpose a perfume has, is to flatter, expose, enhance one´s personality and make the wearer´s individuality visible. I think that every person´s smell is something very exciting. I consider it very fortunate if the fragrance blends with that body scent in a coherent way. Almost like alchemy. A smell is something very individual and I want it to stay that way. I cannot understand how people can walk in a cloud of these commercial synthetic celebrity scents, which smell the same on every person – and people go "wait, are you wearing Fahrenheit? Or is that Daisy by Marc Jacobs? I recognize it!" Those perfumes function like a blanket that covers your personality and lets you buy into the image that that specific scent sells.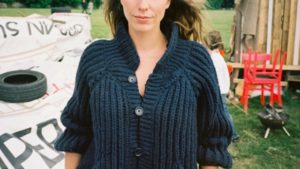 Anat Fritz Sportswear
The hand knit pouch, reflects my love for knit. I am obsessed with knit. When I first came out with the first scent CLASSICAL in 2005, my friend asked me, "How are you going to justify this new line while you are making knitwear and accessories?"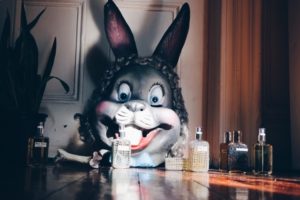 Anat Fritz Pefume Display
People love to put you in a box and write a label on it. I have never fit into those rather tight boxes. Without having even thought on the question before, I just answered as if it was the most natural thing on earth "Well, I am going to knit a cover around it, then it will fit." And it did!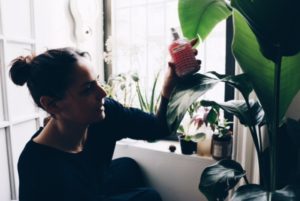 Anat Fritz in her Brooklyn Studio
American Perfumery: I have just transferred my perfume brand including operation and production to New York, where I live now. It was a long and exhausting process, but i do believe in having your baby as close to you as possible. I had the choice to keep the fragrance line based in Germany, but for me it was a no-brainer that I need to be able to supervise every process and step along the way until I hold the finished product in my hand. And I think the sweat was well worth it. I have encountered the American Perfumery to be more transparent and straight forward than in Europe. But this is only my very subjective experience! I am proud to produce in the USA now, since I feel I am in good company. I admire the history of the Estee Lauder Company, a genuine American success story on Fragrance, Beauty and Skin Care. Estee´s vision, and die-hard work ethics is what inspires me through good and bad: "I didn't get here by dreaming or thinking about it. I got here by doing it."-Estee Lauder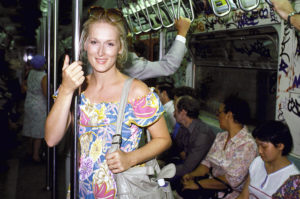 Meryl Streep, 1991 Riding The NYC Subway
Favorite American Artist: Meryl Streep for her devotion, beauty and deep talent! I love to see her on the screen – I can never get enough of her and her fragile yet powerful appearance.
–Anat Fritz, Designer, Creative Director and founder of Anat Fritz Fragrances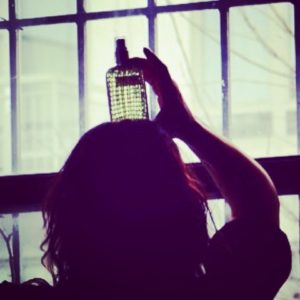 Anat Fritz Fragrances
Editor's Note While I was a publicist for Luckyscent.com in 2005, Anat Fritz Classical was one of only a hundred or so perfumes. It had a cult status and I hope as readers, you search out these hidden gems; TZOR'A is one of Editor Gail Gross's favorites. Anat recently spoke at Sniffapalooza which Hernando Courtright, Sr Contributor reported about here..-Michelyn Camen, Editor-in-Chief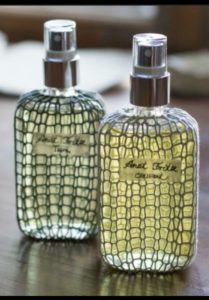 Anat Fritz Classical and T'ZORA
Thanks to Anat we have a draw for a registered reader in the USA and Canada (click on the link for notes and composition) for a full bottle of Classical or T'Zora. To be eligible please leave a comment with what you found fascinating about Anat's path to perfumery, where you live and which fragrance you think you might love and your choice should you win. Draw closes May 23, 2017
Please like CaFleureBon Profiles in American Perfumery and your entry will count twice.
Anat Fritz is the 122nd American Perfumer in this series
Follow us on Instagram @cafleurebon and check out @anatfritzperfumess
We announce the winners on our site and on our Facebook page, so Like Cafleurebon and use our RSS feed…or your dream prize will be just spilled perfume