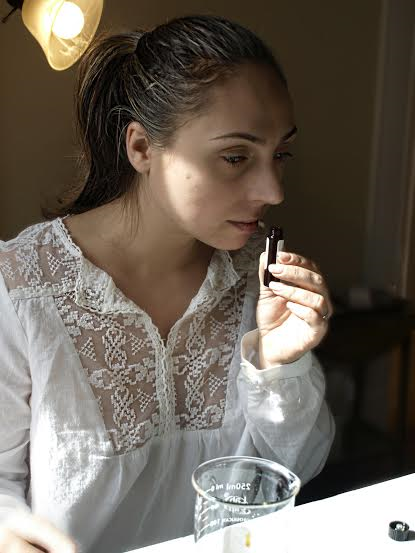 Ananda Wilson Amrita Aromatics
Profile: Though I was born in 1975 in Manchester Ct, my parents moved us when I was two. I grew up a child of the Transcendental Meditation movement in Fairfield, IA. Immersed in a culture of Ayurveda, natural healing, yoga, Vedic philosophies, and really good Indian food, growing up was – interesting. I spent a lot of time out of doors, collecting caterpillars, climbing apple trees, riding horses, leaping over hay bales, collecting sourgrass, and frolicking in any way my imagination took me. I also spent many hours in the gymnasium reveling in dance and gymnastics and the exhilaration I felt from physical expression. I loved making things with my hands. From an early age I had an entrepreneurial spirit like my dad and took to selling my creations around local businesses. School was deeply oppressive to me – failing to satiate my abstract and curious right brained ways. I found solace in creativity.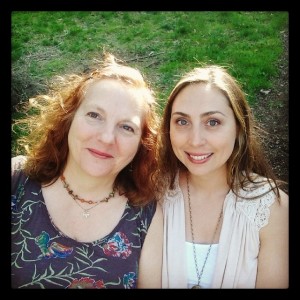 Ananda and her mom
My mother was (and still is) a natural healer, working with plants, Ayurveda, massage, female health, and other modalities, she was always learning something new about herbs, spirituality, and the human body. We always had a nourishing herbal tonic brewing in the kettle to sip on. My earliest and most magical scent memories are tied with her. She used to massage my tired muscles with almond cream, and I would dab tea tree oil onto her back. She drew me hot eucalyptus baths, always cooked with basil, and wore a beautiful patchouli and sandalwood oil, and sometimes a light floral Laura Ashley perfume. When I was about 6, we spent hours encapsulating Chaparral and Stevia powder together to stock up before the FDA banned them. This experience not only galvanized the earthy warm aroma and sweet taste into my senses, but it was then than I knew plants and our senses both had magic powers.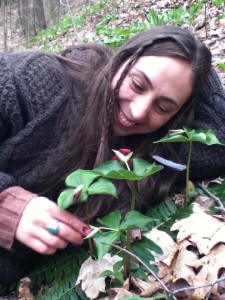 Ananda admist the trillium flowers
As a preteen I became obsessed with ingredients and scent, probably because my peers began smelling of perfume and hair spray but also because scent brought me into a beautiful place, far away from the turmoil of teenager-hood. I would spend hours in the store reading all of the beauty products ingredients and smelling as many as lacked a security seal. What shocked me was all of the awful chemicals in them, and how bad they smelled! I really didn't understand why unnatural ingredients were even desired or allowed. So I became very discerning. Luckily, Aveda opened in our town, and aromatherapy was already very present due to the Ayurvedic lifestyle. I began layering essential oils for beauty care and perfume for myself, I found sophistication and sensuality in the blending of such oils as basil, geranium, rose, mint, and cardamom. Back then the palette was much smaller than it is now.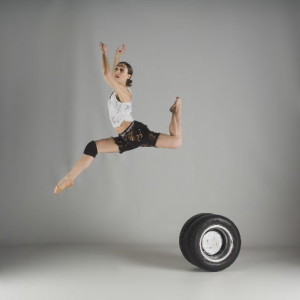 Ananda dancing
Through the years, though my dance career flourished, I continued to practice and learn herbal healing and aromatherapy. I created countless body care and healing remedies, at times selling online and wholesale, and I read an incredible amount of books when my children were little. My mom and I started a small business called Blissful Botanicals back in 1997, which she still runs today.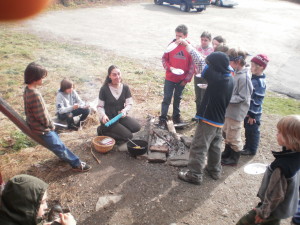 Ananda teacing kids to identify botanicals at Great Hollows Wilderness School
I also spent four years teaching wild plant identification and medicine making to children at Great Hollow Wilderness school, from which I have many enchanted sensory memories.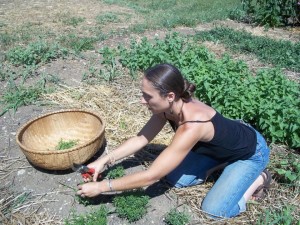 Ananda Goldthread Farm
The landscape and its many flora and fauna really engraved itself in my being. At the time, I'm pretty sure I could have found my way along the main trails with my eyes closed.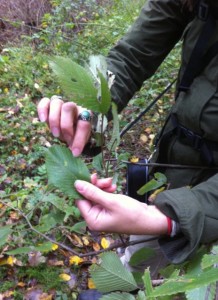 Ananda working with wildflowers and botanicals
My favorite part of making potions was always blending the plants with the plant aromatics, and my most common customer response was "it smells so good!" So eventually figured out that scent was really my gift and turned more deeply and seriously towards natural perfumery. It brings together my passions for art, plant alchemy, creativity, and sensory pleasure.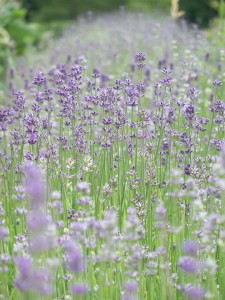 Lavender Gold Thread Farm
On American Perfumery: The first thing that comes to mind is gratitude that we don't face the same IFRA restrictions as some other countries. That would drive me crazy. On the other hand, collecting essences from around the world is truly remarkable, a gift of ancient practices made possible by modern trade. I love the nuances; a Lavender from France versus Bulgaria, or a Rose from Turkey versus Morocco; the natural variety is entrancing and alive.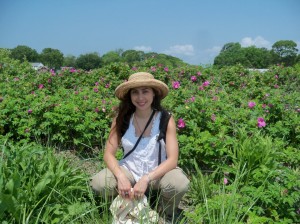 Ananda with Roses
My native scent spectrum is, on one hand, full of exotic Indian spices and oils like saffron, coriander and sandalwood, and on the other it is the smell of lands and plants I have become close with over the years; the fragrance of cherry bark under my fingernails, full baskets of elderflowers and linden blossoms, balsamic sweet poplar buds and fresh spruce resin warming in my kitchen, sweet wild roses and sacred Tulsi in the summer.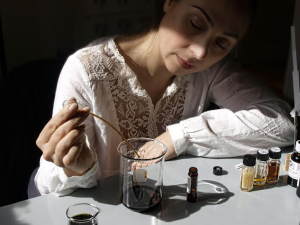 Ananda working at her pefume organ
So being an American perfumer to me is really the delicate privilege of bringing together cultures through fragrant plants and making beauty in a way that awakens our hearts and spirits. The many tinctures and infusions I make from wild plants and resins that I gather locally and use in my compositions gives an intimacy and uniqueness to my perfumes and skin care that I think transcends common commercial products. A tiny bottle of world peace?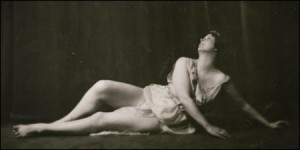 American Dancer Isadora Duncan
Favorite American Artist– My first real artist inspiration, I was maybe 13 years old, was Isadora Duncan. Oh her fierce liberation! Her way with both detail and abandon, with rich femininity and physical prowess. She was fearless with her ideas and dared to expose the common oppression of society. She entranced me. I wanted to see myself in her: self-directed, self-loving, inventive, passionate, and fully engaged in life. She was a remarkable and historic dancer for sure. I long to make perfumes as enrapturing as her dancing!
Ananda Wilson, Botanical Perfumer and founder of Amrita Aromatics.
Instagram: @AmritaAromatics
Thanks to Ananda we have a draw for two registered readers in the USA and Canada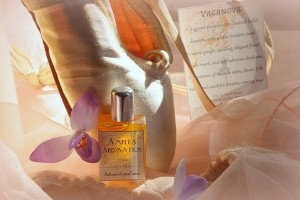 One 5ml bottle of Vaganova, a natural perfume inspired by classical ballet dancers, satin, rosin, wood floors, and skin with prominent notes of Ginger, Rosewood, Tuberose, and Sandalwood.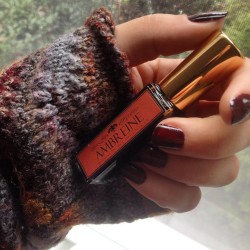 One 8ml atomizer of Ambreine, a unique, dramatic natural amber accord perfume based on Oriental perfume family base note accords.
Editor's Note: We are thrilled that Ananda is our 97th American perfumer to be featured in ÇaFleureBon Profiles in American Perfumery. We first learned of Ananda, who studied with Natural perfumer Charna Ethier of Providence Perfume Co. in our Perfumer Workshop on Teachers and Students
To be eligible please leave a comment with what you found fascinating about Ananda path to perfumery, her life, the fragrance you would like most and where you live. Draw closes 4/4/2016
We announce the winners on our site and on our Facebook page, so Like Cafleurebon and use our RSS option…or your dream prize will be just spilled perfume