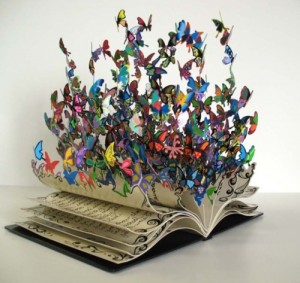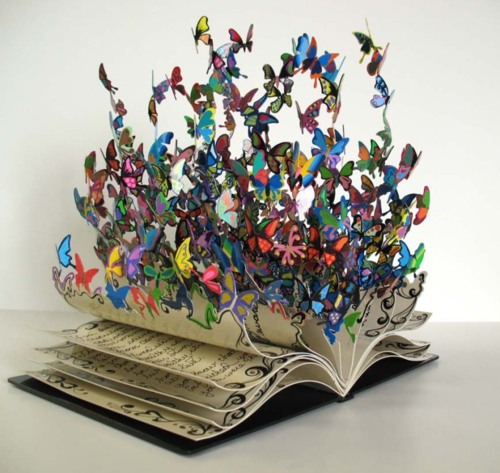 Ten months ago we learned of Ellen Covey and Olympic Orchids when we published reviews of several of her perfumes written by one of our readers, Harper. Shortly thereafter, I named Siam Proun "best fragrance you never heard of" for 2011. Since then, Olympic Orchids Artisan Perfumes has grown and developed to the point that Ellen's work is no longer unknown among niche and indie perfume enthusiasts and bloggers. During the past six months, I had many coversations with Ellen; our discussions touched on our mutual passion for Latin American fiction and fragrance. There have been many European and American poets who have inspired perfumes and blogger projects, but I often wondered why the works of Latin American writers were seldom (if ever) mentioned as muses. Magic Realism, which is the cornerstone of Latin American Fiction, intertwine, in an ever-shifting pattern, ordinary events with fantastic and surreal elements; the impossible becomes plausible and we are transported to unknown places that challenge our sense of what is actual. The story behind Sonnet XVII by Olympic Orchids is an example of how fragrance and fiction magically became a reality. -Michelyn Camen, Editor-In Chief
***********************************************************
Imagine my surprise when, earlier this year, I received a phone call from Michelyn asking if I would be interested in collaborating on making a fragrance in honor of the Chilean poet, Pablo Neruda (July12, 1904-September 23, 1973). Apparently she had been reaching for another book from her shelf (Julio Cortazar's Hopscotch) when 100 Love Sonnets toppled down and opened to Pablo Neruda's Sonnet XVII. She reached for it, read the poem and immediately realized that it would provide the perfect inspiration for a perfume as the 14 lines of the love poem are expressed through the language of the fifth sense.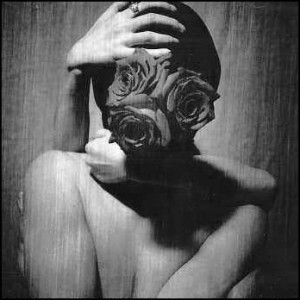 I do not love you as if you were salt-rose, or topaz,
or the arrow of carnations the fire shoots off.
I love you as certain dark things are to be loved,
in secret, between the shadow and the soul.
I love you as the plant that never blooms
but carries in itself the light of hidden flowers;
thanks to your love a certain solid fragrance,
risen from the earth, lives darkly in my body.
I love you without knowing how, or when, or from where.
I love you straightforwardly, without complexities or pride;
so I love you because I know no other way
than this: where I does not exist, nor you,
so close that your hand on my chest is my hand,
so close that your eyes close as I fall asleep. – Pablo Neruda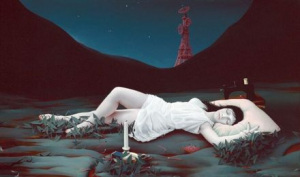 It happened like this. Just the night before Michelyn phoned me, I had dreamed that an ancient alchemist had made 15 perfumes meant to do benign things, but his perfume number 16 was an evil potion that would unleash devils, demons, and everything harmful into the world. The only thing that could counteract it was the alchemist's final potion, number 17. I had had the evil number 16 in my pocket, trying to keep it from falling into the wrong hands, but no one knew where number 17 was. And here on the phone was number 17, just waiting to be made!
This kind of synchronicity bordering on the magical happens far too often to simply be chance. I couldn't wait to start work on the project. I knew that a perfume inspired by Sonnet XVII couldn't be the obvious dark bouquet of animalic white tropical flowers and strong musks, nor could it be the explicit, flowery carnations, smoky fire, and roses of the opening lines. It had to be something softer and subtler, an earthy but ethereal fragrance that almost turns in upon itself. A fragrance that breathes in as it breathes out. My approach was to celebrate South America by using materials native to that part of the world.

I began with

the heart, I started with an accord that I created to represent the archetype of a terrestrial orchid that blooms quietly in the forests of the Chilean mountains without the showy flowers of its more tropical relatives.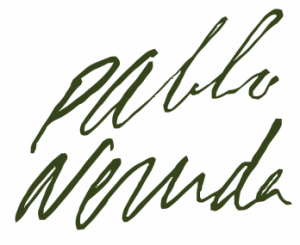 It's a concave scent rather than a convex one, not sweet and fruity, but subtle, primitive and introverted. It's a green scent, in honor of the green ink that Pablo Neruda used to write his poetry, his personal symbol of desire. The color green for him had a very powerful vibration that nutured creativity.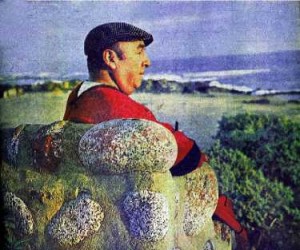 Pablo Neruda
It had to honor the complexity of this man, who was many different men during his life time, amongst them a Nobel prize winner for Literature, I went through quite a few mods, until I thought I captured the magic of love in all its guises-melancholy, secretive, exhuberent, sensual and pulsing with life: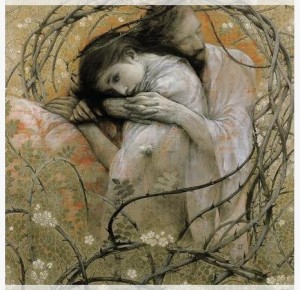 To compleme nt the orchid, I added a generous amount of osmanthus absolute, with its voluptuous peachy, leathery, almost animal-like scent, and accented these floral notes with citron, white champa flower, and mastic. At the base is an earthy mix of spikenard, vanilla, woods, oakmoss, ambergris tincture, and skin musk.The result is a fragrance that is floral but not floral, the scent of the flower that does not bloom but sends its fragrance up from the earth so that we sense it almost unconsciously.
TOP: citron, cubeb, white champa flower absolute, mastic
HEART: Orchid, Michaelia alba leaf, osmanthus absolute
BASE: Spikenard, Bourbon vanilla, Haitian vetiver, ambergris tincture, oakmoss, woods, musks.
(Without categorizing Olympic Orchids Sonnet XVII, it is the closest to a vintage green chypre).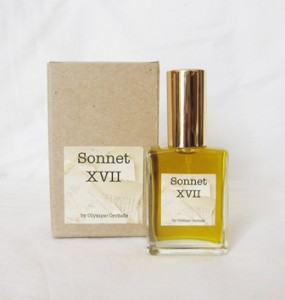 With Michelyn's feedback and art direction I created a new label and used a different bottle. I wanted Sonnet XVII to be set apart from my other fragrances. I used hard to find raw materials and now Sonnet XVII is ready to debut at the Los Angeles Artisan Fragrance Salon on September 23, the anniversary date of Pablo Neruda's death of a heart attack, but which now in 2012 is being investigated as a homicide.
As a woman perfumer, I feel especially privileged to have created a perfume inspired by Pablo Neruda's beautiful tribute to women, and to the mysterious connection of one human being with another. I'm also privileged to have had the opportunity to create what is perhaps the first fragrance inspired by the literature of magical realism, and can only hope that I have done justice to the work of one of the world's great poets.
–Ellen Covey, Perfumer and founder of Olympic Orchids Artisan Perfumes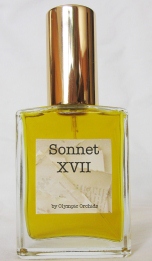 Sonnet XVII will be available through the Olympic Orchids website www.orchidscents.com beginning September 26, as 5 ml perfume spray ($18.00), 15 ml perfume in screw-top bottle ($38), or 30 ml EdP spray ($65).
Editor's note: "Love Sonnet XVII " is part of Neruda's collection of 100 Love Sonnets, published in 1960 as Cien sonetos de amor. Neruda divided the book into four parts, Morning (Mañana), Afternoon (Mediodía), Evening (Tarde), and Night (Noche), Although it is a dark and secretive poem it appears in section "Morning". This sonnet, along with the other ninety-nine, was written for Matilde Urrutia, Neruda's third wife and widow.
Olympic Orchids Sonnet XVII is not part of any multi blogger, multi perfumer project.
As a celebration of the poetry of Pablo Neruda Ellen Covey is offering a 30ml edp to one CaFleurebon reader. To be eligible, leave a comment on your favorite Olympic Orchid perfume or about any of Pablo Neruda's poems or what appeals to you about the notes in the composition. Draw ends September 25, 2012
We announce the winners only on site and on our Facebook page, so Like Cafleurebon and use our RSS option…or your dream prize will be just spilled perfume.