When you ask people to describe perfume they will almost always employ pleasant adjectives. Arguably the whole idea behind wearing fragrance is to smell good. This is why the notes that perfumers use tend to be universally nice smelling; pretty flowers, juicy fruits, woods, and spices. All things that smell good on their own combined to produce an even more pleasant smell. In 2004 a fragrance turned my personal opinion around about whether using a set of unpleasant smelling notes could be utilized successfully in fragrance.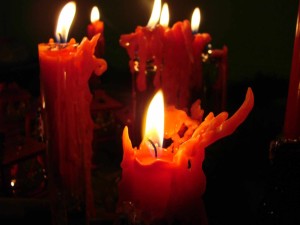 When I smelled Comme des Garcons 2 Man (CdG2 Man) soon after its release it was so odd smelling to me that at first I resisted its charms. It wasn't until a subsequent visit that I sprayed some on my wrist and as it unfolded over the day on my skin I found it engrossing. It was like nothing I had ever encountered, up until that time; it had a strong smell of hot candle wax over frankincense and wood. It was like standing in a church apse after the candles have been snuffed and the smoking censer is still on the shelf with the smell of the polished wood. I don't find the smell of hot candle wax particularly appealing but the combination in CdG2 Man was beautiful. How could this be? There is a one word answer: aldehydes.

Undecanal The 11-Carbon Aldehyde
In 1921 Ernest Beaux introduced the world to the use of aldehydes in perfume with the creation of Chanel No. 5. These were volatile molecules with a citrus quality to them and they added the special quality that has almost come to be emblematic of Chanel No. 5. The aldehydes used in most perfumes are these citrus-like even numbered aldehydes made up of eight, ten, or twelve carbons. What about the poor nine, eleven and thirteen carbon aldehydes? Why aren't they used? In an interesting phenomenon which Luca Turin mentioned in Chandler Burr's 2002 book "The Emperor of Scent" the even numbered aldehydes have the pleasant citrus quality with a bit of a waxy quality underneath. The odd numbered ones were the reverse the scorched wax quality would predominate over an almost more floral character. As an organic chemist I was able to validate this experiment by having a friend hand me vials with a 0.5% solution of each of the six aldehydes from eight to twelve carbons. In ten trials I effectively split them in two groups every time with the odd numbered ones in one group and the even ones in another. Repetition did make it easier but there was never really one that was close to going in the other group. Having done this when I experienced the scorched candle wax in CdG 2 Man I was pretty sure the odd numbered aldehydes were the culprit.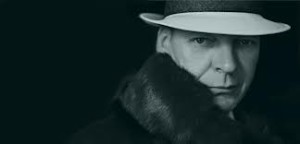 Mark Buxton
Perfumer Mark Buxton who was having one of the great runs of any perfumer with his tenure at Comme des Garcons was unafraid to make a perfume using these challenging ingredients. It is the use of these odd aldehydes to create an amazing piece of olfactory art which make CdG 2 Man a watershed fragrance.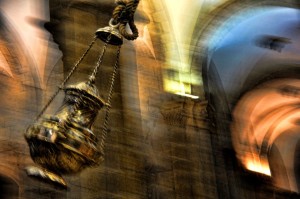 Mr. Buxton takes the odd numbered aldehydes and lets them carry much of the weight of the early development. Buried underneath is a very austere frankincense adding what I consider a bit of sharpness and making the early going even more quirky and potentially unapproachable. As the smoke clears Mr. Buxton takes nutmeg and saffron along with vetiver to create the middle of CdG 2 Man. This was like finding an olfactory life jacket in a sea of unusual sensory overload. The base is well worn leather and polished mahogany in a nod to the "man" on the label.
CdG 2 Man has overnight longevity and modest sillage, which is probably good because this is a fragrance for someone who loves perfume not necessarily those who are around them.
CdG 2 Man was my first lesson that the boundaries which framed a perfumer's ingredient choices were truly unlimited because the truly innovative will find ways to make the unloved, lovely.
Disclosure: This review is based on a bottle I purchased.
-Mark Behnke, Managing Editor