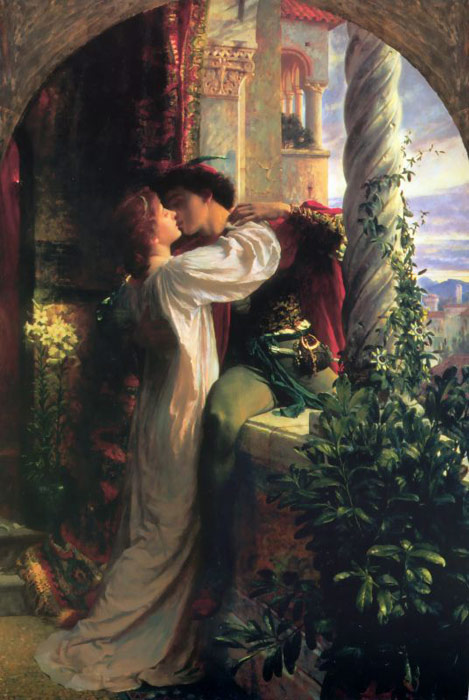 "No perfume without jasmine" is the old saying and most perfumers passionately agree. Jasmine flowers exhale a nearly perfect scent that is intensely floral and warm with undertones of fruit and tea with perhaps a touch of tobacco or leather. Jasmine has been called both the King and Queen of Flowers and is synonymous with weddings, romantic love, temptation, passion, seduction, and beauty in various cultures.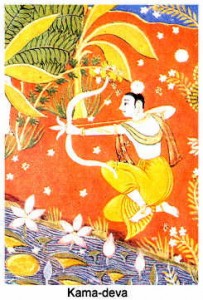 In India, jasmine is the queen of flowers and is called "moonlight in the grove" for its night-blooming habit. The Hindu god of love, Kama-deva, shoots arrows decorated with jasmine flowers from a bow made of sugarcane. In the Philippines it is the national flower and is called sampaguita. The buds are harvested in Tunisia where they are used to make small bouquets called machmoums that are gloriously scented and sold throughout the spring and summer.(MC:

Interestingly, the revolution in Tunisia in 2011 is known as 'The Jasmine Revolution' after the beloved flower that grows in abundance there).

Machmoums are used by both brides and grooms on their wedding day.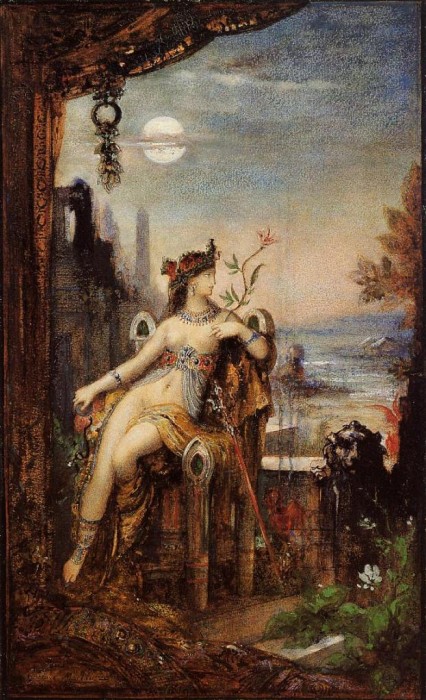 In Arabic Yasameen means white flowers and symbolizes feminine beauty and temptation. Cleopatra, one of the world's most seductive queens (and gifted perfumers!) went to meet Marc Antony in a ship with jasmine-scented sails.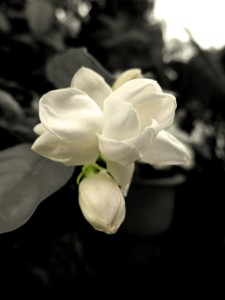 Jasmine has been cultivated through the ages in many parts of the world for its beautiful fragrance but likely originated in the Middle or Far East. The jasmine plant was first introduced in Europe in the 16th century where it quickly gained immense popularity because of its scent. French perfumers especially took an interest this lovely climbing plant. It's a member of the olive family and is generally vine-like in growth but may also be shrubby.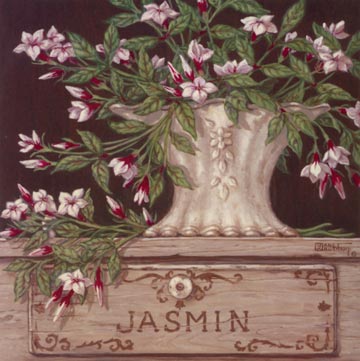 There are two species of jasmine that are generally used in perfumery, Poet's Jasmine (Jasminum officinale var grandiflorum or jasmine grandiflorum) is the most commonly used variety and is also the most elegant, floral and creamy jasmine. This is the Jasmine of the perfumery trade, one of the flowers most valued by perfumers, and grown at Grasse. Its delicate, sweet odour is so peculiar that it is without comparison one of the most distinct of all natural odours, and until quite recent years, it was believed that it was the only scent that could not be made artificially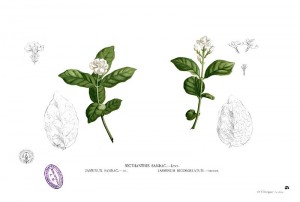 Jasminum sambac is called Arabian Jasmine, (which is a misnomer as it orginates from Southeast Asia) and is fresher, slightly green and jammy, but can also be a bit funkier than jasmine grandi. Jasmine sambac comes in both single flowers, Maid of Orleans for example, and lovely double-flowers that looks just like tiny, creamy roses called Grand Duke of Tuscany.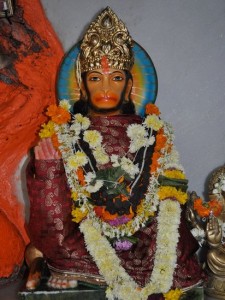 The Hindu word for offering is puja, which means the Flower act.
Two other types of jasmine extracts can be found for those desiring even more of a good thing. Jasminum auriculatum is also called jasmine molle or Juhi and is more reminiscent of gardenias than the other jasmines but may also have a touch of the fecal. Juhi is considered a sacred flower and is used during Hindu religious festivals. A new one, at least to me, is Jasminum flexile which is described as soft, floral, clean and elegant with perhaps a touch of spice. There are many other types of true jasmine, and perhaps other extracts, but these are the most commonly available.
It is often said that the presence of indoles in jasmine result in a fecal/animalic note, which may be true but not entirely accurate. Indole and the closely related skatol are found in feces but indole is also found in many white flowers and is very characteristic of that floral signature. By itself, indole actually has a moth-ball, musty, inky smell but when diluted and added to florals it can add elegance and lift to a perfume.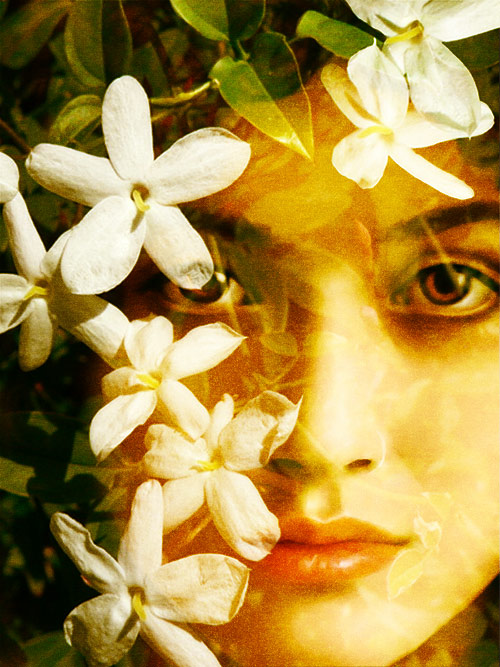 In aromatherapy, jasmine is used as an aphrodisiac and it is known to uplift and aid in depression. It's called the king of oils for its many uses and is also used for sensitive or dry skin, for exhaustion, and for labor pains. Jasmine sambac is used in jasmine tea for a beautifully floral and relaxing drink. The flowers are picked when in bud and as soon as they open are mixed with green tea leaves and heated gently. The flowers may be removed and fresh ones added several times to obtain a strong fragrance.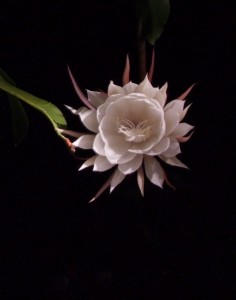 Other sweetly-fragranced flowers may be called jasmine but are not related. Night-blooming jasmine is in the potato family; it has trumpet-shaped flowers with the petals arranged in a star and the fragrance is intensely sweet and powdery. It's often recommended to plant night-blooming jasmine away from windows that may be open at night because the power of the scent may become overwhelming. Carolina jessamine has a sweet fragrance from its yellow, trumpet-shaped flowers and it will climb trees and show off its yellow blooms at the tops of pine trees in the southeastern United States. Confederate jasmine is also a climber and has fragrant white star-shaped flowers.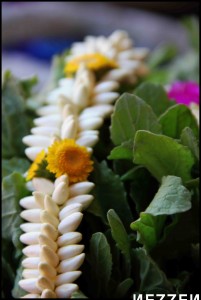 Photo: Pierre Bernard
Arabian jasmine is grown in the gardens of Ambouli, Djibouti (fol) where it is a symbol of joy and love and the flowers are worn at weddings in a necklace, headband or as earrings. In Madhurai, Tamil Nadu, India – also called the City of Jasmine – it is cultivated for perfume companies and the scent is said to be unique.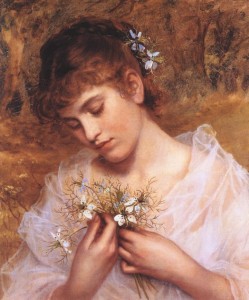 Grasse, France was historically the center of cultivation for jasmine grandiflorum, and jasmine de Grasse is the most expensive jasmine known. Harvest in Grasse begins in August and requires highly skilled pickers to gather the flowers without bruising them. Flowers are picked quickly and delicately between dawn and 1 pm. After picking they will continue to exhale for at least 24 hours with the scent changing and becoming slightly sweeter as the flower ages.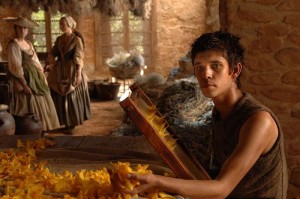 Grenouille creating an enfleurage in the movie Perfume, A story of a Murderer
Historically, enfleurage was the preferred method for obtaining scent but is labor intensive and too expensive, so solvent extraction has replaced it as the primary production method. After picking, flowers are quickly added to the extractors and between 600 and 1000 kilograms of flowers are needed to make one kilo of jasmine absolute from solvent extraction.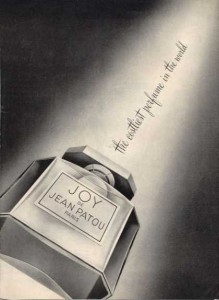 It is said that 10,600 flowers were required to produce 1 ounce of Jean Patou's Joy perfume by perfumer Henri Alméras when introduced in the 1930s, making it the 'costliest perfume in the world'. There are many types of jasmine but few perfumes without at least a bit of jasmine.
Elise Pearlstine, Contributor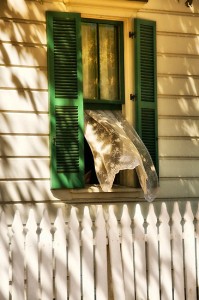 "Sweet days of Summer the jasmine's in bloom…Summer Breeze makes me feel fine blowing through the Jasmine in my mind"- Seals & Croft
For our draw, we chose some of our favorite fragrances from niche and natural perfumery that use many varieties of Jasmine…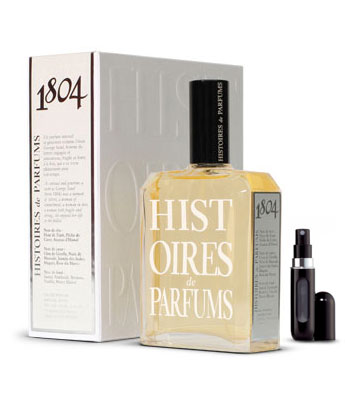 Courtesy of Histoires de Parfums 1804 2.0z "George Sand" with Indian Jasmine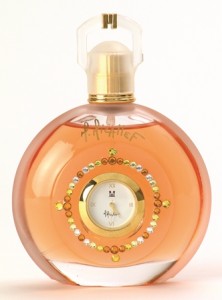 Courtesy of Parfums M.Micallef 100ml Jasmin-Vanille aka Watch with Jasmin de Grasse click here for the olfactive pyramid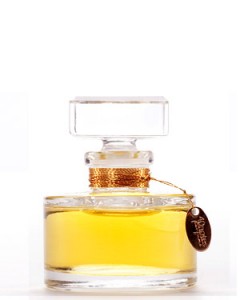 Thanks to 40Notes by Miriam Vareldzis Sampaguita Jasmine Perfume Oil with Sampaguita Jasmin Sambac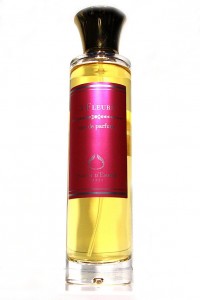 From Fragrance & Arts 50 ml Parfums d'Empire cult floral 3 fleurs jasmin de grasse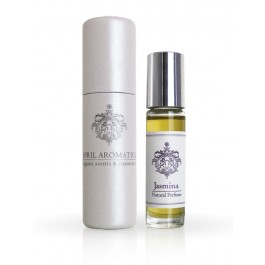 Courtesy of Natural PerfumerTanja Bochnig of April Aromatics 10 ml of all natural Jasmina with Jasmine grandiflorum and Jasmin Sambac India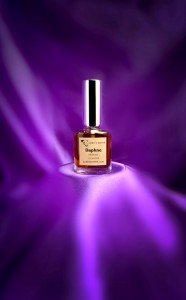 Courtesy of Natural Perfumer Adam Gottschalk Of Lord's Jester Daphne Extrait de Parfum jasmine grandiflorum and jasmine sambac absolue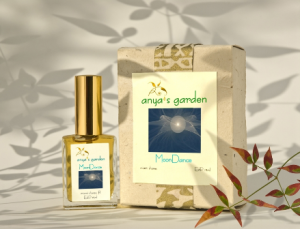 Courtesy of Anya McCoy of Anya's Garden 15 ml All Natural Moon Dance Eau De Parfum with jasmine sambac absolue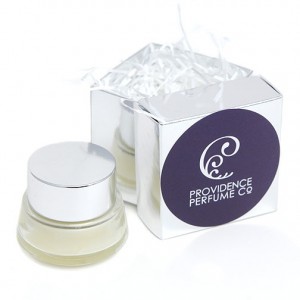 Courtesy of Natural Perfumer Charna Ethier of Providence Perfume Co. Jazmina Solid Perfume Indian Jasmine Sambac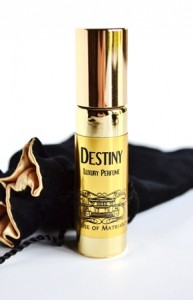 Courtesy of Natural Perfumer Christie Meshell of House of Matriarch Destiny with Jasmine Sambac Absolue and Jasmine Grandiflorum Absolue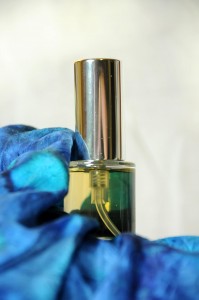 Thanks to our Author, Natural Perfumer Elise Pearlstine of BellyFlowers Blue Jasmine with organic jasmine from Egypt, jasmine grandiflorum absolue from India, jasmine sambac absolue from India, and jasmine auriculatum absolue from India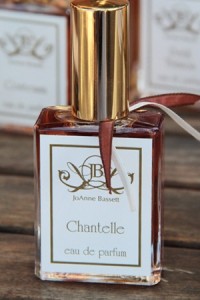 Courtesy of Natural Perfumer JoAnne Bassett of JoAnne Bassett 1 oz of Chantelle with Vintage Jasmine Sambac absolute from India, Vintage Jasmine Grandifolium absolute from India, and Vintage 2000 Jasmine Juhi absolute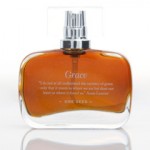 Thanks to Natural Perfumer Liz Cook of One Seed Company a reader's choice of 5ml of Grace (contains Egyptian jasmine, jasmine sambac C02, and jasmine absolute from India). Courage (contain jasmine sambac absolute from India)
In order to be eligible, please leave a comment about something interesting you learned about Jasmine in Perfume, which fragrance(s) interest you And at least one other note in the fragrances you leave a comment on other than Jasmine . There will be ten winners. Draw is by random.org and ends June 13, 2013 PST.
We announce the winners only on site and on our Facebook page, so Like Cafleurebon and use our RSS option…or your dream prize will be just spilled perfume.