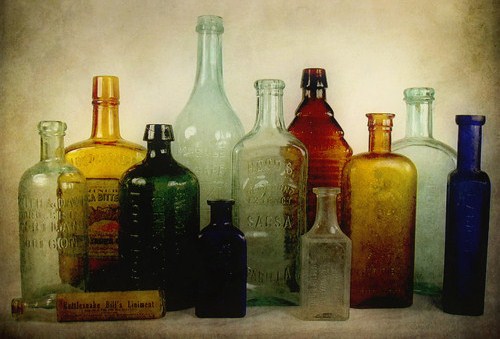 What smells like heaven on you often ends up in someone else's 're-gift' pile, so as fragrance fanatics, we rarely recommend giving the gift of perfume or cologne for the holidays, unless the recipient specifically asks for it; if you know your giftee-to-be's fave fragrance, so does everyone else. Does anyone really need 12 bottles of their favorite fragrance under the tree or piled next to the menorah? (Christmas and the 5th day of Hanukkahh fall on the same day in 2011- December 25, 2011) Do not despair…"Scent-a Claus" is here. Editor in Chief Michelyn Camen's Holiday Gift Guide will surely please even the pickiest perfumistas, fashionistas, and discriminating connoisseurs.

Light my Fire: Romantic, sensual or contemplative fine candles are always aromatic…and mood enhancing.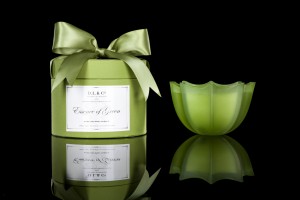 Editor's Pick: D &L Co. Botanical Candle in Green: this fresh mix of basil,clover and geranium leaf make the Essence of Green DL & CO candle an ideal gift. Packaged in pleated tissue in a silk hat box with a satin ribbon bow. The DL & CO candles are made from a patented blend of soy, maple and palm wax infused with essential oil for a heavy scented, slow burn.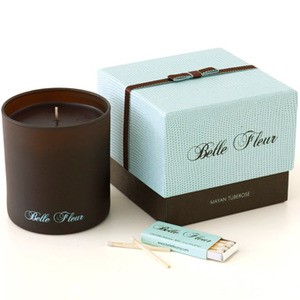 Editor's Pick: BelleFleurNY Mayan Tuberose is Sensuality molded in wax…. Mayan Tuberose is composed of Tuberose, Gardenia & Ylang Ylang warmed with Amber Vanilla (Net Wt. 7.5 oz / 210 g. Burn time: 45-50 hrs Made in the USA) creates a sexy setting.BelleFleurNY

Say it with flowers: Not just any flowers..flowers that bloom on a vase or arrive every season to your home.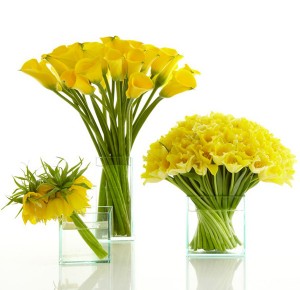 Seasonal Bouquets: Meredith Waga Perez of BellefleurNy designs "designer" blooms that arrives at your door. As a poet once said, "The earth sings in flowers and so will you". Winter Spring Summer and Fall all you have to do is call…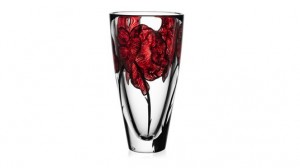 I am a curator for AHALIFE.com and although I didn't discover the Kosta Boda Rose Tattoo Vase I love its sleek Swedish silhouette and fanciful eco friendly painting by artist Ludvig Lodgren.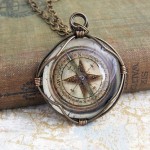 For Him :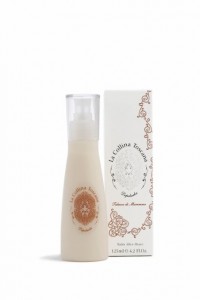 Editor's Pick: Polina Lopytanska of Fraganceandart emailed me that La Collina Toscana Maremma's Tobacco After Shave is so sexy she is giving it to her husband for Christmas.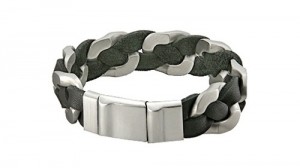 Love and Pride – Unisex Black and Stainless Steel Braided Leather Bracelet I loved this braided bracelet so much I bought it for my husband for Hanukkah, proving Real French men wear bracelets.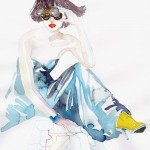 For Her: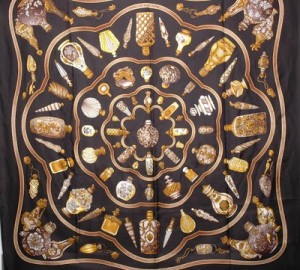 From my private collection of Hermes scarves- Perfume bottles adorn Flacons (65ml of handrolled hems silk perfection) . You can find beautiful Hermes scarves that have been gently used and rare (this one dates from the late 90s) at a good price on my friend's Peter Nitz's site mention CaFleureBon and he will ship to you free of charge).
Editor's Pick Glitter, sparkle and shine with song bird and celebrity manicurist Deborah Lippmann's "perfect pair"- Glamorous Life and Good Girl Gone Bad. All Deborah wants for Xmas is to hit 2,000 followers on twitter@deborahlippmann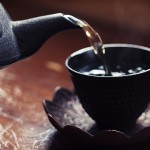 Tea for Two: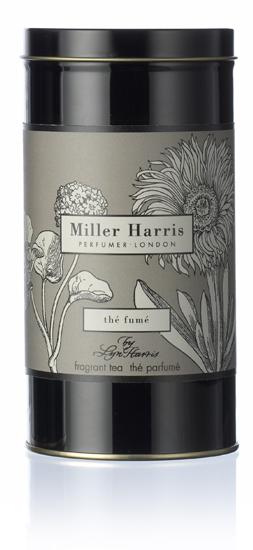 Editor's Pick: Miller Harris Thé Fumé Tea is a smoky tea with hints of Indian spices and Vanilla Bourbon from Madagascar. Never drink alone…invite a friend for a cuppa. MinNewYork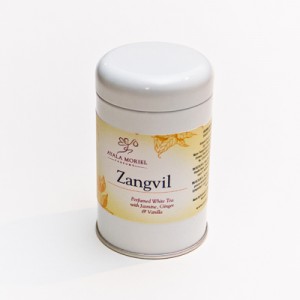 "Translating Zangvil into tea was a delightful aromatic journey, resulting in an elegant and subtle white tea with a surprising tenacity. This fine white tea has an unusual aromatic profile that is floral, slightly fruity (peach/apricot like) and hints of woodsy, spicy notes and lingering vanilla. It can be re-steeped up to 7 times without losing its beauty"-Ayala Sender of AyalaMoriel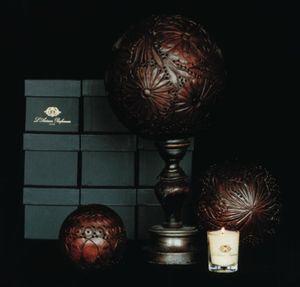 L'Objet du Desir:
L'Artisan Parfumeur's Amber Balls are at the top of my list as a personal holiday gift. Designed and created by mother and daughter in Paris, these are the ultimate artisnal gift, handcrafted from terra cotta. They waft a beautiful amber scent that lasts about a year, and the refillable scent "crystals" can be purchased separately.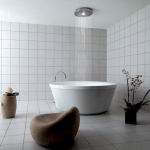 Soap Operas: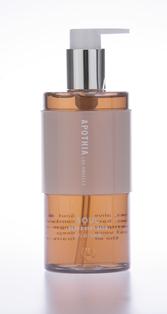 Editor's Pick: Apothia Soul Body Wash African ginger, rich mahogany, deep taboti wood, grains of paradise from the brand that visionary retailer Ron Robinson built (sulfate and paraben free). RonRobinson.com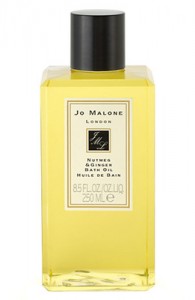 Jo Malone Nutmeg & Ginger Bath Oil When British facialist Jo Malone wanted to thank clients for their patronage, she created and gifted them with Nutmeg and Ginger body oil, and thus a fragrance company was born. Aromatherapists claim that nutmeg has both addictive and aphrodisiacal properties… we just love how our skin feels post-bath: soft, silky, and wafting amour. JoMalone.com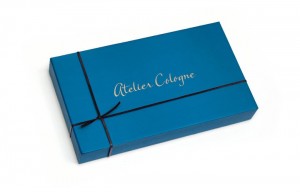 Editor's Pick: Atelier Cologne Soaps: I got up on a soap box to extol the scents of the six soaps:Orange Sanguine, Trefle Pur, Grand Neroli, OOlang Infini, Bois Blonds and my favorite Vanille Insensee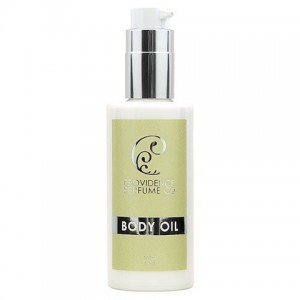 Editor's Pick: Providence Perfume Co. Amber Cream: The perfect finish after your bath or shower. Lightly sweet and honeyed, this creamy botanical oil helps repair skin with nourishing benzoin and resins used for centuries by native cultures to help heal and replenish. This layers well with all your favorite resinous fragrances. Silky Smooth….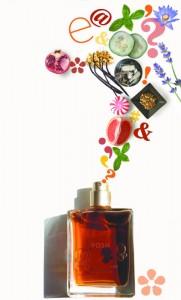 Editor's Pick: Scented Aura Reading by Yosh Han Yosh is well known as a perfumer, but she is also a clairvoyant and reiki master who offers intuitive insights and personalizes fragrance from her Evanescent Collection by reading your aura and chakras. Readings vary in length and scope. All you need is an open heart and questions about love, prosperity and life transitions.
For private in-depth readings, please inquire about appointments, in person or by phone (20 minutes for this draw). inquiries@eaudeyosh.com
-Michelyn Camen, aka MC SCENTA
The draw works as follows: ONLY Editor's picks for draw. Since it's the holiday we will notify YOU!!! Please leave a detailed comment on which of the gift guide recommendations you love and write your letter to MC SCENTA on which draw prize you would like by December 8, 2011 and we will announce it so our elves can can get it under your tree.