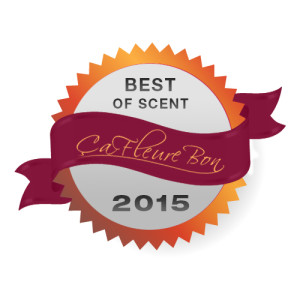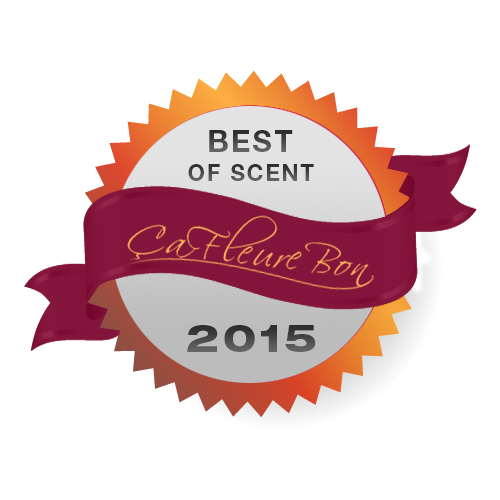 You have been reading a lot from Berkan and me over the past two days; our top 25 favorite fragrances and The Best and Worst Perfumes of 2015. Time to turn it over to our team of Contributors and Editors. In no particular order their Best Fragrances of the Year.
Neela Vermeire Creations Pichola (Bertrand Duchaufour) Beautiful reflections of cardamom, juniper and saffron over a solar bouquet of white flowers and creamy sandalwood. Incredibly elegant modern spicy-floral.
Fleurs et Flammes (Antonio Alessandria) How to turn a lovely childhood fantasy into an silky solar floral where the burnt and mineral aspects of fireworks give an brilliant savory contrast to traditional sicilian almondy sweetness. An unusual gourmand.
Ormonde Jayne Vanille D'Iris (Geza Schoen and Linda Pilkington) There can be no Oriental without vanilla and perfumer Geza Schoen in collaboration with Ormonde Jayne Creative Director Linda Pilkington creates a vanilla accord that glows and radiates like priceless pearl earring seemingly from another time. Herr Schoen works like Vermeer to scrape a Tahitian vanilla pod of its seeds and cover them in nacre layers to mold one of the most sophisticated parures in Linda Pilkington's jewel box.Woods, some ingredients kept secret to create a light and ethereal perfume that conveys the heartache and longing of lovers forced to be apart as well as a love that is true and strong.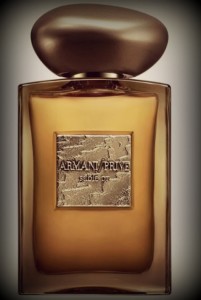 Armani Sable Or is so far the best benjoin themed oriental I've smelt since Guerlain Bois d'Armenie. The dry powdery accord with Iris exudes all the smoky and nutty facets. A classy head-turner.
Habit Rouge Dress Code (Thierry Wasser) I loved this interpretation of the Classic powdery themed with a caramelized vanilla emphasizing the rose aspects and the toasted fruitiness of Mexican black vanilla. Possibly the best modern rendition of Habit Rouge and surely the best 2015 flanker
Not yet available on the shelves but formally introduced in 2015, these two deserve the Beautiful & Impossible awards for 2015.
Idyllwild Ineke Ruhland of Ineke Perfumes is a daring and much anticipated new release that I fell in love with at Pitti Fragranze. Ineke explores not only Route 66 but also surprisingly rough greenery. The coast to coast goes from crisp rhubarb and fig fruitiness to the spiced rock flowers and cypress shrubs enhanced by sagebrush rusty dryness. Ruggedly romantic.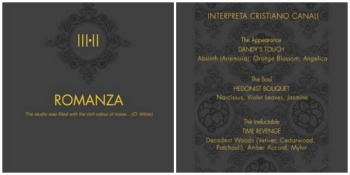 Masque Milano Romanza,Victorian Narcissus (Cristiano Canali) is perhaps the most awaited androgynous floral of 2015 (Michelyn told me it will be in a new bottle design) Dipping soapy violets in a musky absinthe vertigo it brings you to the chic decay of narcissus. There's no need of a mirror or Dorian Grey's portrait to fall in love with yourself, just inhale.
–Ermano Picco, Contributor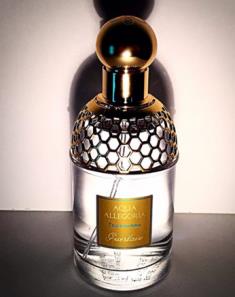 From Aaron's Collection
My top 2015 picks all go to Guerlain. I am just wild about Wasser this year.
Guerlain Shalimar Cologne (Thierry Wasser) For those (like me) who fretted at the loss of Parfum Initial, Parfum Initial l'eau, and Eau de Shalimar this is a welcomed addition to the Shalimar family. It's every bit of the formers fantastic selves, but with a bit of added citrus that lasts from beginning to end. It's bright and shiny and completely divine. Frankly, I look at as an improvement and that's really, really saying something because they were each marvelous in their own right. Nonetheless, I love this as much as each of them individually.
Guerlain Aqua Allegoria Teazzurra (Thierry Wasser) To me this is like tea party in a bottle. Each component is like a guest at a glorious afternoon soirée that goes until the late evening. Each guest brings a special facet to the party that makes for one of the best experiences one could hope for. It's light and seductive and full of personality. Marvelous.
Guerlain Habit Rouge Dress Code (Thierry Wasser) This one was love at first sniff. In my opinion it's the best flanker of Habit Rouge to date. The balance of the notes is so near perfect that I can barely imagine it being any better. It has that familiarity one might desire, but that added flair that makes it undeniably different. This is one example of how a praline note can be used and not go immediately to my disdain list. –Aaron Potterman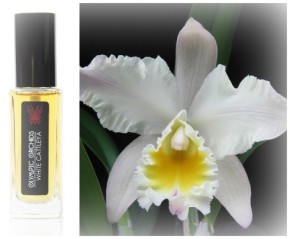 Bvlgari Eau Parfumée au Thé Bleu (Daniela Andrier )- As we say down South, this ain't gonna set the pond on fire, but when you need something that's pretty and polished and won't draw the wrath of the perfume police down on your head, Thé Bleu is for you. I found it slightly more herbal than its stable-mates; it got me through a miserable Southern summer very nicely, but the iris and tea have been lovely this Fall, as well, and I think it will delight me this Winter and on into Spring. Unisex and multi-seasonal, decent price point and a nice bottle. What's not to like?
White Catteleya, Olympic Orchids (Ellen Covey) Easily Dr Covey's best work yet. Created for a friend's wedding, this really is a beautiful wedding fragrance, but it is all about the Honeymoon to my nose. The neroli and jasmine are bright and beautiful, but when the groom pulls her close for their first dance, he'll able to tell she is longing for her wedding night. A brilliant, gorgeous fragrance that is perfect for daytime, and devastating come nightfall.
Tammy Schuster, Contributor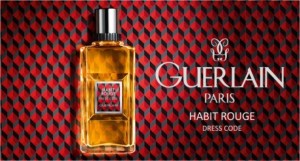 Guerlain Habit Rouge Dress Code (Thierry Wasser) This happens to me favorite flanker of the year which got me excited about Habit Rouge again and I want to explore the original and all of the available flankers of it!
Dunhill Icon is an excellent new designer release which is a freshie but with decent longevity. Gets me excited about petitgrain in fragrances which is becoming one of my favorite freshie notes!
Dior Feve Délicieuse (Francois Demarchy) Finally an excellent release from Dior Privee. A delicious gourmand with lasting power. Very yummy and comforting at the same time. I keep wanting to wear this one over and over again. -Sebastian Jara, Contributor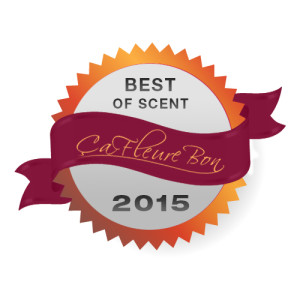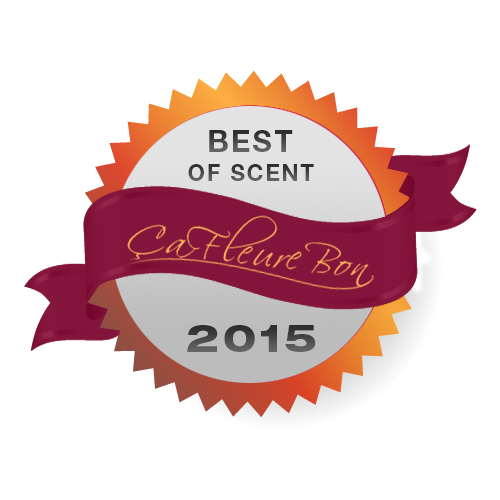 The Voices Of Trees by DSH Perfumes (Dawn Spencer Hurwitz) is my favorite fragrance of the year. I absolutely love the entire composition from the pine sap base to the maple leaves and sycamore nuances. Just before I received a sample I remember I was walking through uptown Dallas, TX on a chilly night and passed by rows of Christmas trees for sale. As I took in the lovely aroma I thought to myself, "Someone should really make a fragrance reminiscent of Christmas trees." Dawn Spencer Hurwitz nailed it. The Nosey Artist, Contributor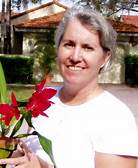 Elise Pearlstine of Tambela Perfumes
Dark Moon Rose – Tambela Natural Perfumes by our own Contributor and Perfumer Elise Pearlstine is a rich and luxurious amber blended with rose that was created according to the lunar cycles. The first batch was created and generously given away to customers with their orders as well as a giveaway on her blog. Refined again with the lunar cycles in mind, the new Dark Moon Rose is now available for sale, and has a beloved space on my shelf.
Love Letter – Strange Invisible Perfumes by natural perfumer Alexandra Balahoutis is a hauntingly beautiful botanical perfume celebrating the house's fifteenth year anniversary, and it does it justice! Choosing fifteen botanicals, one for each year of the company, Ms. Balahoutis blends together cheerful citruses, rare and beautiful flowers, precious woods, some ingredients kept secret to create a light and ethereal perfume that conveys the heartache and longing of lovers forced to be apart as well as a love that is true and strong.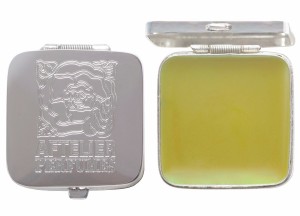 Bergamoss – Aftelier Perfumes by Mandy Aftel is a gorgeous reminder of what vintage chypres smell like (before IFRA restricted oakmoss). This 100 percent natural perfume is a gift; a present to be unwrapped as layers of citruses, fruits and spices, reveal the rich depth of oakmoss and forest floors.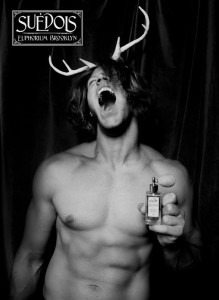 Suédois – Euphorium Brooklyn by Stephen Dirkes. This is a new brand for me, but it was love at first sniff. Now I want to smell more, and they are certainly obliging with many new releases this year. Suédois will be hard to top though, and warm leather that borders on gourmand, I cannot get enough of it. It is one that is too easy to spray away with abandon.
Pacific Forest – Sonoma Scent Studio by Laurie Erickson takes the wearer on a beautiful walk through the woods on a sunny day, invigorating, and gently warming. From the evergreens to the oaks, the resins and amber it is a magnificent addition to her Naturals Collection. Pacific Forest is over 99% natural. If the small fraction of synthetic aromachemical is what it took to make this heavenly perfume stable, and then it was worth it!
Trillium – House of Matriarch High Perfumery by Christi Meshell is lush and moist. Green notes sweetened with dewy spring florals are blended to capture the scent of the white trillium flower. The nuances and transitions achieved in this perfume as well as the all-natural high quality materials make this a scent a winner and a reminder that no matter the weather spring is a spritz away.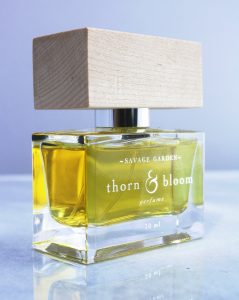 Savage Garden – Thorn & Bloom Perfume by Jennifer Botto is a gardener's delight, fright, and renewal of faith. It leads one out to a carefully tended garden that is lovingly cultivated and growing strong. Then a hint of the storm on the horizon, and at once it is upon you. The winds and hard rains swirl around, tearing through the garden and creating a cascade of scents from the soil to the torn foliage and bruised flowers. In the calm after the storm, the scent of the plants continues, green and lush as the plants go to work repairing themselves from the damage of the storm and renewing hope that even when life feels brutal, we are strong enough to endure and thrive.
Michael Singels, Sr Contributor and Natural Perfumery Editor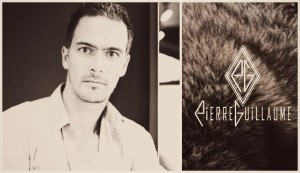 Pierre Guillaume
Collection Croisière – Métal Hurlant (Pierre Guillaume) takes you for a trip on the legendary Route 66. You smell gasoline, hot wheels, glinting chrome and a leather jacket. No other perfume I have smelt captures the spirit of adventure, of a daring attitude, of wilderness and of freedom. Born to be wild!
L'Artisan Parfumeur – Noir Exquis (Bertrand Duchaufour) Café au Lait and patissierie without gaining weight. Noir Exquis has some of the most beautiful gourmand notes I have ever smelt. – Bettina Korp, Contributor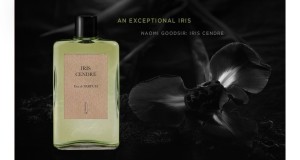 Naomi Goodsir Iris Cendre
Iris Cendre – Naomi Goodsir (Julien Rasquinet) Quite possibly my pick for Fragrance of the Year. Burnt offerings and odes to the dead, all wrapped in funereal iris and the cold comfort of a deep tobacco note at the end. A perfume for only the earth to wear after we have left it.
Kiste – Slumberhouse (Josh Lobb) Ripe, ripe peaches, tea and strong tobacco. Kiste is a scented soul ballad written for the Deep South, and it is sexy as all get-out. I haven't stopped thinking about this scent since it debuted in May, and it works equally well for men and women.
Misia – Chanel (Olivier Polge ) Misia is the most recent addition to the Les Exclusifs line from Chanel, and Olivier Polge's perfumery debut as successor to his father, Jacques. Named for Coco Chanel's confidante and friend, Misia Sert, Misia the fragrance is all violets, iris and rose. It has a deep melancholy to it that is as gorgeous as it is haunting. A scent to capture the human longing behind remembrance of those who we have lost and who cannot return.
Frida – En Voyage Perfumes (Shelley Waddington) Watermelon top note! A scent that switches genders in the drydown! Frida is as interesting in its textural shifts as it is to wear. Whimsical, wry and wonderful perfume.
Chocolatl – Euphorium Brooklyn (Stephen Dirkes) Deciding which of this deliriously-prolific house's offerings I liked best in 2015 was a daunting task. But their most recent and only gourmand offering won out – Spicy Mexican chocolate, and a citrus note that is also redolent of chocolate pudding? My inner child wants it RIGHT NOW.
Auric by Hendley Perfumes (Hans Hendley) Hans Hendley, out of Brooklyn New York is a self taught and brilliant perfumer. Auric is a particular favorite with an absolutely intoxicating jasmine/sandalwood combination that elevates the main facets of both these notes.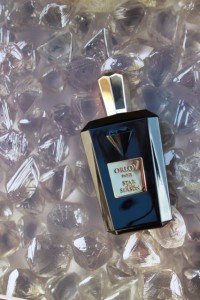 Star of the Season Orlov (Dominque Ropion) This perfume house takes their inspiration from legendary diamonds and their histories. Dominique Ropion is the nose behind the line, and Star of the Season is the standout. A gourmand fragrance backed by an earthy iris and delicate rose, it dries down to a sumptuous sandalwood and vanilla base that is every bit as opulent as the diamond it's named for – which by the way sold at auction for over $16 million.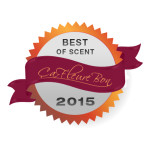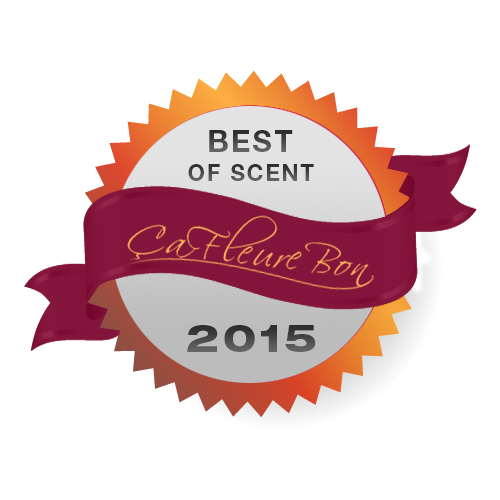 In all honesty I can't even BEGIN to encapsulate the wonder and majesty of this year in perfume. I would also give 2015 awards to Carlos Huber and Rodrigo Flores Roux for Nanban from Arquiste and to Dannielle Sergent for no 32 Blue Oud.
Pam Barr, Sr Contributor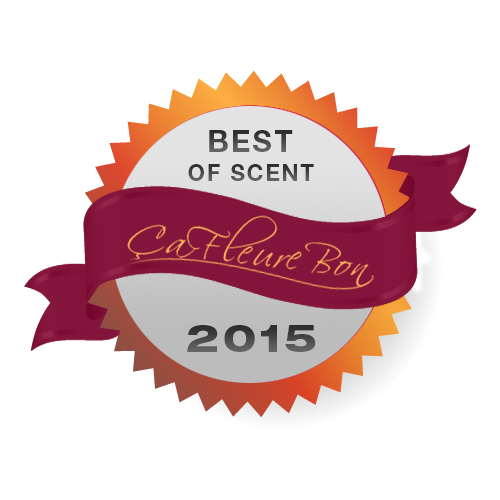 For our Contributors and Editors Draw (be sure to register) or your comment won't count.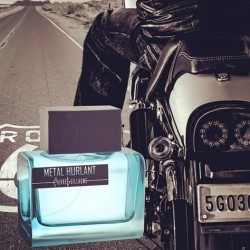 Worldwide: Merci Pierre Guillaume 100 ml Collection Croisière – Métal Hurlant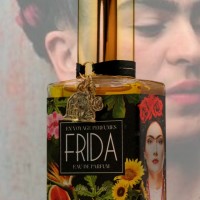 Worldwide: Thanks to the generosity of Shelley Waddington of Envoyage Perfumes we have .5 oz of Frida Eau de Parfum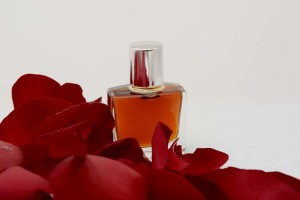 Worldwide: From Elise of Tambela Natural Perfumes 15 ml of Dark Moon Rose ALL NATURAL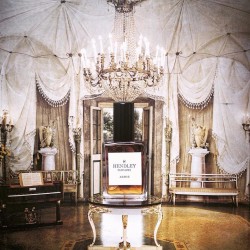 USA and Canada: Thanks to Hans Hendley 15ml flacon of Auric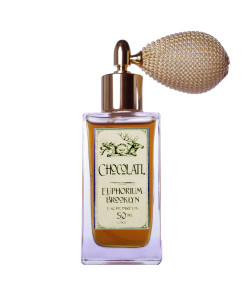 USA and Canada: Stephen Dirkes of Euphorium Brooklyn is offering 30 ml of Chocolatl
To be eligible you must be a registered reader. Please leave a comment what you thought of our Contributors and Editors picks for their top perfumes of the year, where you live and as many choices from the draw above you would like to win. Draw closes January 2, 2016.
Once again there is time to enter our Best and Worst Perfumes of 2015 (Tiziana Terenzi Ursa, Rubini Fundamental, Bogue Profumo O/E and O'Driu Italian Angel as well as Berkan and Michelyn's Top 25 ( Neela Vermeire Pichola)
We announce the winners on our site and on our Facebook page, so Like Cafleurebon and use our RSS option…or your dream prize will be just spilled perfume