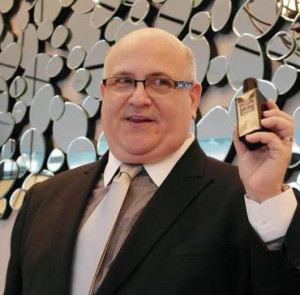 Joe Garces, CEO and Creative Director of Robert Piguet
Born in New York City to immigrant parents, I learned the most important lessons of life on the streets of New York City during the 1960's. I Studied and trained in the Graphic Arts, first as an apprentice in the International Typographers Union and then Community College for Print Production. I was lucky not to have been drafted for the Vietnam War, where many of my neighbourhood friends never returned home. In 1974, I began working for a publication company, with several titles, the first position was Typographer and Graphic Designer and then Print Production. My first step into management was after many years at this company as the Head of Operations; also during this time, the publication company was primarily producing a beauty trade magazine. My mentor, the publisher, was a giant in the Beauty Industry and I learned everything about the beauty industry because of him. I fell into the Robert Piguet brand by accident; I really never put on a perfume except for a youthful interest in smelling cool for the girls. I must say my choice was BRUT because everyone wanted to be like Joe Namath and have all the girls around them! It worked!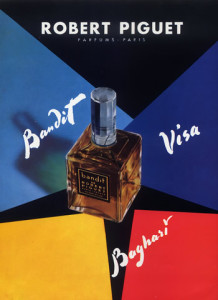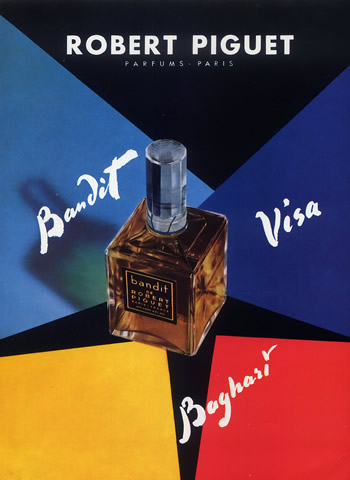 Vintage ad for Piguet Bandit, Baghari and Visa circa 1955
Robert Piguet Parfums: In the 1970's the Robert Piguet trademark was owned by the original Coty family in France. Because of them, the Piguet fragrances still uses the iconic black bottle and label, the family finally sold the trademark to an individual. During this time, the iconic Fracas formula was not produced genuinely and became unsuccessful, that was why the trademark was put up for sale again. The trademark was purchased by a private investor in the U. S. who took Fracas and Bandit back to the original formulas and subsequently reinvigorated the icon Fracas back to life. Though the investor had faith in a network of distributors and a president for the firm that ultimately let him down, he eventually took the brand out of their hands. The investor, my mentor and as my mentor's right-hand-man at the time, I fell into the position at Robert Piguet Parfums.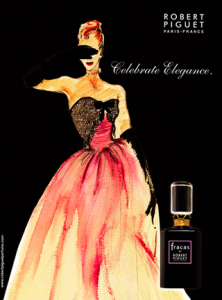 My first impressions after paying major debts owed and working without a staff, was to find out why so many failures? Even though Piguet was sold in luxury stores in the United States, the fragrances was of Parisian heritage so one of my first endeavours was a trip to Paris only to find that the Robert Piguet fragrances did not exist there, but I did find it exclusively at Harvey Nichols, London and several perfumeries in Italy. The rest of the world did not have the pleasure of knowing the fine lady of the brand "Fracas".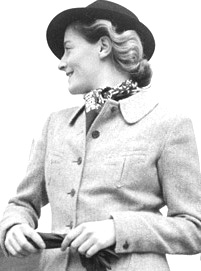 Germaine Cellier
I could not understand why the French would not embrace Fracas, if not for Robert Piguet born Swiss but for Germaine Cellier, her place with their history as first female perfumer. The reason made sense: how can a luxury French department store carry a French brand made in the U.SA. I immediately began working to bring the manufacturing back to France and then once again, Robert Piguet products began to carry the "Made in France" label. It was a simple solution that made the most sense and that is where the present success began for Robert Piguet Perfumes.
Aurelien Guichard
Creative perfume making with a genius: After studying the history of Robert Piguet and visiting his family in Switzerland, I immediately saw that the passion of the designer's heritage became apparent, and that his legacy must continue. I met with Michael Carlos of the fine fragrance division of Givaudan Paris and I was honest and told him that I have some ideas but I did not know the terminology or how fragrances were made. His reply was: "come to the perfume school in Paris. Jean Guichard, the director of the school, will give you a lesson so that you can understand and speak the perfumer's language". I was then assigned to a perfumer at Givaudan Paris but after a few months she left and then I was lost. I called Jean Guichard and I said "you have to help me". After a few days Jean called me and said that I would be working with his son, Aurelien.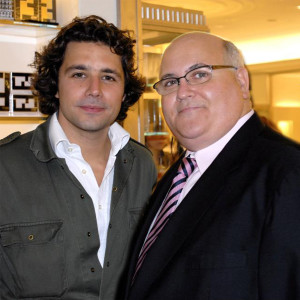 Aurelien Guichard and Joe Garces: A True Collaboration
Aurelien Guichard had already made some amazing fragrances including Chinatown for Laurice Rame of Bond No 9 , someone that I respect and admire for her success and creativity. He was young, about my son's age, born in Grasse to a family of perfumers. But what amazed me was his passion for perfume: creating them and respecting olfactive fragrances while maintaining a desire to preserve them for history. I could say things to him and he understood what I was thinking. Many people ask me why I always use the same perfumer, my answer is simple; the perfumer is the artist that paints the picture and I am the one that gives the (creative) ideas. He also understood the direction in which the company (Robert Piguet) was going. This is the formula for great fragrances.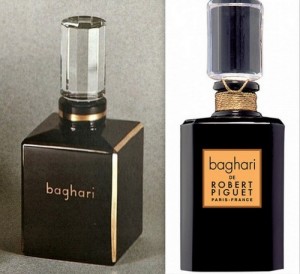 1950 Robert Piguet Baghari re-formulated 2006
Making the Robert Piguet Parfums past and present "The Brief": Fracas and Bandit are the ultimate niche fragrances and were already there for me so the first fragrance to revive was Baghari. I wanted to tell the history. Baghari, named after a city in India (now Pakistan) was the last fragrance Robert Piguet made before he closed his fashion house in Paris a few years before his death in 1953 at the age of 55. It was originally created by perfumer Frances Fabrone. My description (the brief) after smelling the original with Aurelien was: "this is for a brunette, she is very innocent and shy but is fire inside." Aurelien got it and the description reminded him of someone close to him.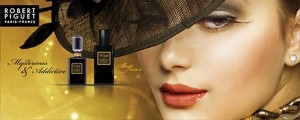 Visa de Robert Piguet
Visa was the second scent that Piguet had made in 1945 with perfumers Germaine Cellier and Jean Charles, who also made Tabu. The original Visa smelled like it and would not work for a contemporary audience. My first experience with a perfume department store buyer was something I will never forget, he told me: "we love classics and the history but this store is not a museum; if the fragrance does not sell we do not want to carry it". Wow, that was a powerful reminder that this is all about business and staying relevant. My verbal brief to Aurelien was: "you are Germaine and I am Robert; we have to make something so modern that they would have made it today." He added peaches and pear that made it an Oriental Gourmand and at the end of the dry down kept the original. Success! Success! Visa is the Piguet fragrance most recognized in the world today next to Fracas.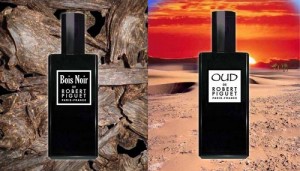 Bois Noir and Oud de Robert Piguet from the Nouvelle Collection
After reviving several of Robert Piguet classics, in 2012 it was the time for Robert Piguet Parfums to show the consumers all over the world that with Aurelien and myself, we can and will continue to make creative and quality fragrances for different cultures, preferences and tastes for modern times. Bois Noir; reminded me of the Rocky Mountains, trees climbing the mountains and reaching the top to reveal the giant pine trees, the result a woody fragrance made of dark woods with a touch of pine. Oud; a smell that was captured when the oil evaporates on skin and turns into a beautiful scent, a tradition in the Middle East. Casbah; a trip to a Moroccan market place, a blend of incense with tobacco, the real smell in these market places are more than just legal tobacco.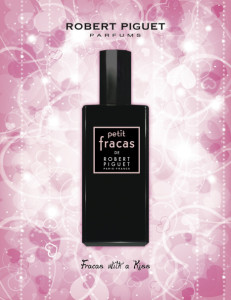 One day last year, I wanted to see what Fracas would smell like with chocolate. It was the simplest brief. A simple idea that was recognized by the Cosmetic and Perfume Retail Association in the UK as the second best female fragrance for 2012 in Limited Distribution: "Petit Fracas".
We have made several fragrances in order to maintain the demand made by luxury department stores, the process of introducing more fragrances will slow down now, as one prominent and respected fragrance buyer told me "you now have a collection of fragrances that sell very well and that is what you needed to maintain the status that you have developed for the luxury department stores around the world".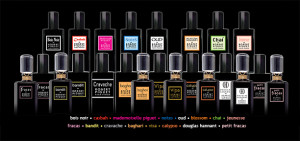 The beautiful consumers and lovers of fragrance: I have globe trotted the world to bring the fragrances to consumers and as a humble person, I believe that one needs to be with the real people in order to learn their culture and their smells. I have gotten to know the amazing people from Sniffapalooza and the perfume bloggers because they are the genuine fragrance critics. I have been face to face with fragrance buyers around the world, who are the professionals of the beauty retail industry and they are the people that bring good scents to their stores. For the past ten years I have enjoyed working in partnership with the consumers and the amazing people who are the driving force behind the beauty industry and feel as though I have made numerous close friends.
– Joe Garces, CEO and Creative Director of Robert Piguet Parfums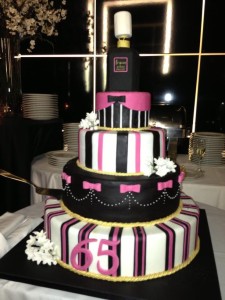 Happy 65th Birthday Fracas: Photo from Esxense March 22, 2013
Editor's Note: I have known Joe for seven years and he is a man who I greatly admire. Not just for his success in rebuilding an iconic French fragrance House, but on a personal level. Joe is the kind of guy who doesn't seek the spotlight (he wanted the opening shot to be of him with Aurelien). He is impressed by your spirit, not your pedigree. Joe Garces is the first American to be featured in our CaFleureBon Creative Directors series and as we head into the July 4th holiday, I think does us all proud. (If you have followed the blog for sometime then you may remember that out of all the fragrances in the world, I chose VISA as my wedding scent). –Michelyn Camen, Editor-In-Chief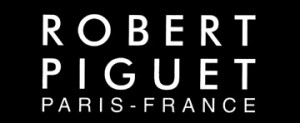 Thanks to Joe we have an international reader's choice of any of the fragrances mentioned in his article: 100 ml of Fracas, Bandit, Baghari, Visa (Classic Collection), Bois Noir, Oud, Casbah, Petit Fracas (Nouvelle Collection), or another chance at the Harrod's exclusive Knightsbridge. To be eligible for our draw, please leave a comment on this site with what you learned about Joe Garces and his role as a Creative Director as well as your choice of a Robert Piguet Perfume from the above.(If there is a 100 ml Robert Piguet fragrance you really would like from the Classic, Nouvelle, or Pacific Collection on the website, include that with one of the above because you never know).
LIKE CaFleureBon Creative Directors in Perfumery on Facebook and your comment will count twice. Draw ends July 4, 2013.
We announce the winners only on site and on our Facebook page, so Like Cafleurebon and use our RSS option…or your dream prize will be just spilled perfume.