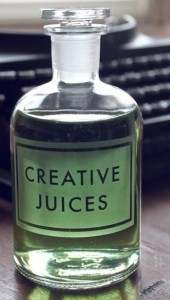 Two years ago, I asked Master Perfumer Maurice Roucel what he thought the fragrance industry needed the most and he said better briefs and creative direction. Unless they are independent and own their own brand, perfumers are fulfilling the vision of someone else. A creative director is a person who oversees the creative image and presentation of a company or brand. They are a facilitator of ideas. What makes great creative directors is that they envisage more than perfume and create a "lifestyle" brand that resonates with us on every level. In this series, CaFleureBon Creative Directors in Perfumery, you will meet many influentital creative directors. The series begins with Christopher Chong of the House of Amouage which was founded in 1983. It has been through Christopher Chong's life experience and leadership that Amouage retains its core values of consummate luxury and has evolved into one of the most pre-eminent niche fragrance brands in the world. – Michelyn Camen, Editor in Chief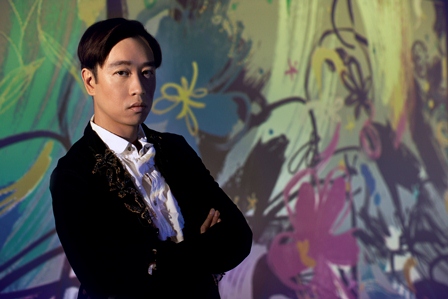 Christopher Chong, Creative Director of Amouage Perfumes
I believe perfumery is an Art. Scent plays not only a vital part in our memory, but also in the social level and our environment. Like any artist my role as a Creative Director is to ensure my vision lives up to the perfection I envision. I see myself as a nurturer, from conception to end. I am ingrained in all aspects of the process. I choose the perfumer; create the narrative; choose ingredients; and create concept. The overall life of the scent rests purely on my shoulders. It's a task I never take lightly. I know how important fragrance is to one's overall well-being, and with every creation I ensure it comes from my heart and soul.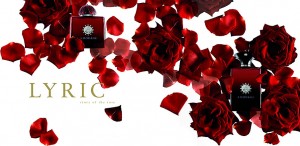 Photo: Amouage
Before I entered the world of perfumery I studied many different disciplines. You could say I have had an unconventional career before Amouage, many diverse pieces all sewn together in unexpected ways – fashion, editorial and of course Music, Opera to be exact. Music is an Art form I most frequently reference to develop my perfume visions. I spent many years being trained and tutored by the world's leaders in Opera. Opera truly is a disciplined and emotional pursuit that taught me the true understanding of creating a masterpiece.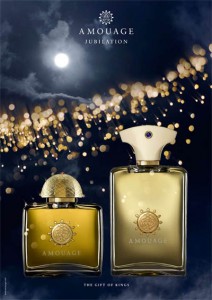 Jubilation was Christopher's first creation in 2007
Many people aren't aware music and fragrance share many common attributes: both share a similar language, top notes, heart notes and base notes; both tell a narrative, which for me has been a non-linear story I have told since I first began at Amouage in 2007. My first creation for Amouage was Jubilation, which celebrated the company's 25 years as a leader in artistic and luxury perfumery.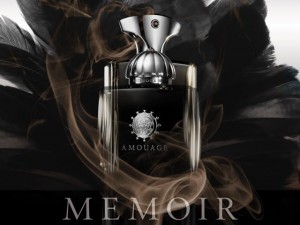 Photo: Amouage

Creating a fragrance is like telling a story, like the way how I like my narrative to improvise without any structure and boundary. Each of my fragrances evolves in unexpected and unconventional ways. This is all about creative freedom. I love how my fragrances are unpredictable and beyond categorization. For me, structure and conventional beauty are boring. I embrace the flaws, the mistakes and the trials and tribulations of humanity. I structure and develop my briefs around a feeling. When creating a brief I take the time to observe my surroundings, human interactions, society beliefs and reactions to world occurrences. One of my favorite things to do is sit on public transport examining all the different individual characters, how they dress, converse and interact with each other on a whole. This analogy assists me in creating my brief with an understanding not only on the story I want to tell, but how fragrance is all about a personal emotion on an interactive level.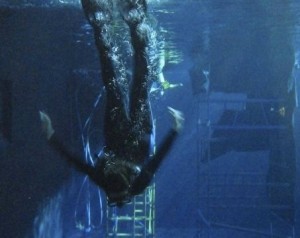 Photography: Charlotte Lurot

A perfumer's fame and popularity are not important to me. Actually, I avoid them if I could. In my creations, it is important to remove my and the perfumer's egos from the fragrance. It is about working together as a team and partnership in which our beliefs and styles melt together. For me, it is very important to have fun during this process. I always select someone who is daring and understands me without any restrictions. The result is truly amazing when this energy is formed between the perfumer and me. In short, I can't describe step by step with how I select a perfumer. All I could say is that I go with my feeling and gut instinct rather than the fame and prestige of a perfumer.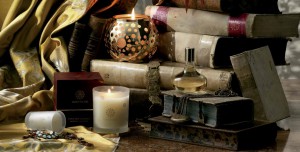 Photo: Amouage
My role as Creative Director is not just creating and dreaming about fragrances. I have ther complementary collections to look after – Bath and Body; Home (candles and room sprays) and leather goods. I oversee the brand's DNA and developments as well. Since Amouage promotes creativity in all of their marketing and PR strategies, I also oversee that function and act as the brand's spokesperson. Most days are spent reviewing sales reports and spreadsheets. In short, I'm not delusional that my role is purely artistic. I am a mutated realist and fantasist.
– Christopher Chong, Creativer Director House of Amouage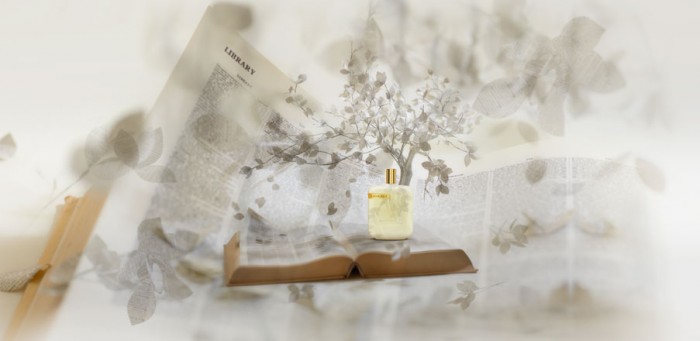 Photo: Library Collection Amouage Perfumes
Thanks to Christopher Chong and Amouage USA we have a reader's choice draw of 100 ml of any of the six fragrances in the Library Collection: Opus I, Opus II, Opus III (MC's personal scent), Opus IV, Opus V or Opus VI. To be eligible: please leave a QUALITY comment on what you found fascinating about Christopher and his role as a Creative Director of Amouage and your choice of Amouage's Opus perfume. Draw closes November 8, 2012.
LIKE CaFleureBon Creative Directors in Perfumery Facebook page. Your comment will count twice.
Editor's Note: All images are used with permission of Amouage
We announce the winners only on site and on our Facebook page, so Like Cafleurebon and use our RSS option…or your dream prize will be just spilled perfume