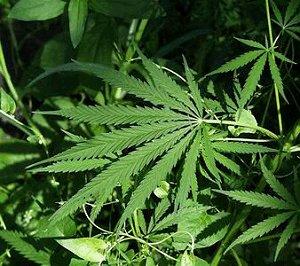 Via wikidpedia Cannabis plant
Smoky and multi-faceted, animalic and strange with hints of weed, citrus, pine, smoke, cheese, and flowers, cannabis has been used for many centuries for purposes both practical and mind-altering. Only recently has it been used in modern perfumes.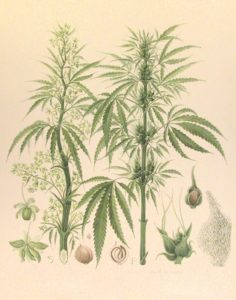 American Hemp (Cannabis sativa) – The Pemberton Collection – Botanical Illustrations © CUMNH
People have called it hemp, hashish, marijuana, Mary Jane, reefer, pot, ganja, or cannabis and have used it for recreation, for medicine, for religion, to enhance their art, for clothing, and for food. Originating in Central and South Asia, what we call marijuana comes in the form of three varieties or species of Cannabis—indica, sativa, and ruderalis. It is generally considered that sativa was mainly bred for seed and fiber while indica went the way of the high. However, Cannabis sativa will produce a high and was the form familiar to users before the 1970s. Then hippies following the 'Hashish Trail' found a sturdier form that was shorter and had rounder leaves—Cannabis indica. Potent and harsh, producing a more body-centered high, it was not particularly desirable. When breeders hybridized indica and sativa, they found that hybrids that were fast growing, hardy, with a more smooth taste and high.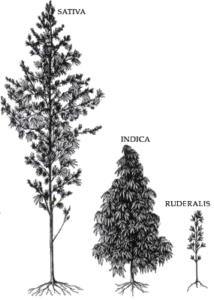 Cannabis—indica, sativa, and ruderalis via wikipedia
The new hybrids grew in a variety of habitats, enabling growers to expand beyond the tropical areas of Mexico, California and Hawaii. Then the war on drugs of the 1980s moved much of the marijuana industry indoors to greenhouses where the plants actually did better than growing in hidden spaces outdoors. With bigger flowers, shorter plants, and hybrids producing higher THC levels, the plant thrived under persecution. Growers could also control pollination, important because it is the un-pollinated female flowers that produce the THC-rich resins in structures called trichomes on the buds, leaves, and floral along with CBD and various terpenes.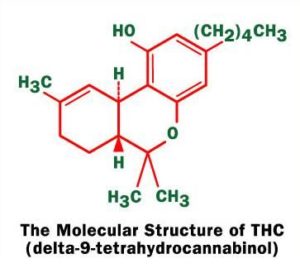 The Molecular Structure of THC (delta-9-tetrahydrocannabinol) wikipedia
THC is Δ-tetrahydrocannabinol, the psychoactive constituent of marijuana, CBD refers to cannabidiol which has some analgesic and anti-anxiety properties and with a different kind of high. Both THC and CBC are basically odorless, it is terpenes that produce the various aromas, think blueberry, citrus, floral, mint, woodsy, of the different types of marijuana and may be responsible for subtle 'entourage effects'. According to Christi Meshell of House Of Matriarch, "unless a 'perfumer is using cannabis that has been stripped of the THC, the perfumes are not legal to ship. Christi uses many natural varieties of marijuana from "Blue Dream" to "Trainwreck" and a lot of "Girl Scout Cookies" all with the THC removed."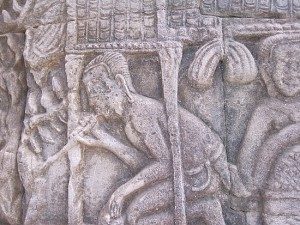 Taiwanese Pot Smoker on shard of pottery sometime before 8,000 BC
Humans have appreciated the unique properties of cannabis from earliest times as food, fiber, medicine, incense and psychoactive drug. The plant was used as hemp cord on ancient pottery in Taiwan pre-dating 8,000 BC; seeds, oils, and fiber were used in the Far East as far back as 4,000 BC; and the first use of cannabis as medicine was also in China in 2,737 BC where a basket of THC-containing plants was found in a shaman's grave.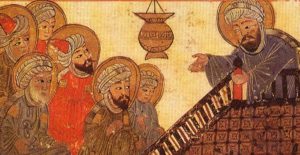 Cannabis in Ancient Persia
The plant spread throughout the old world from India to Persia, to Russia and Europe and then to North America via the slave trade. Strangely, this broadly parallels, in reverse, the Hippie or Hashish Trail of the 1970s.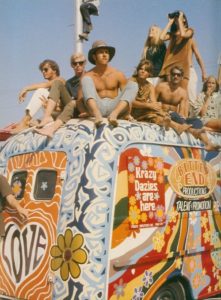 Photo from Woodstock 1969 Time magazine
Hippies from the United States, Australia, and Japan would fly to Northern Europe and find their way along this trail using 'combis' (vividly decorated Volkswagen-type buses), backpacks and their thumb, or hired transportation. There is still a street in Kathmandu called Freak Street after the hippies' name for themselves and the Pudding Shop in Istanbul was a favorite hangout.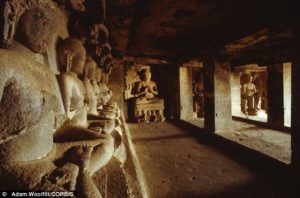 The artwork in the Ellora Caves in India were preserved by incorporating Cannabis in the cavern walls
One of the five sacred plants of The Vedas, an edible form of cannabis called bhang is prepared in India and used for meditation and to release anxiety. The god Shiva used it to enhance meditation and is sometimes called the Lord of Bhang. He brought it from the Himalayas for mankind to enjoy as well. Chinese included it in their ancient book of Chinese medicine and consider it a source of happiness, joy, and liberation. But they also used the other parts of the plant for fiber, food, and oil. According to the Greek Historian Herodotus, the first to make any mention of cannabis in Ancient literature, the Scythians (around 700 B.C.) would make a small tent with cannabis buds placed inside on red hot rocks. They would breathe in the resulting smoke until they were overtaken by dance and singing. Whirling dervishes would use the herb to improve their balance and their spiritual state. Rastafarians hold the herb sacred, calling it 'ganja', and use it as a sacrament. They believe that cannabis grew on Solomon's grave and that it is the Tree of Life.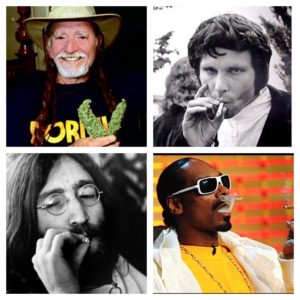 Willie Nelson, Jim Morrison, John Lennon and Snoop Dogg smoking marijauna
From some of the jazz greats like Fats Waller, Louis Armstrong, Ray Charles and Cab Calloway, to Cheech and Chong, Carl Sagan, musical legends: Willie Nelson, Bob Marley, John Lennon, Jim Morrison and Hip-Hop impresario Snoop Dogg, cannabis has provided inspiration, recreation, and relaxation. And then there's the 420 Club formed in the 1970s. A group of California students calling themselves Waldos would meet behind school at 4:20 to smoke hemp.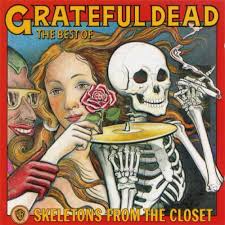 Grateful Dead Skeletons from the Closet 1974
This catch phrase spread to the Grateful Dead and their Dead Heads and today is a part of stoner slang but has also translated into National Pot Smoking Day—April 20.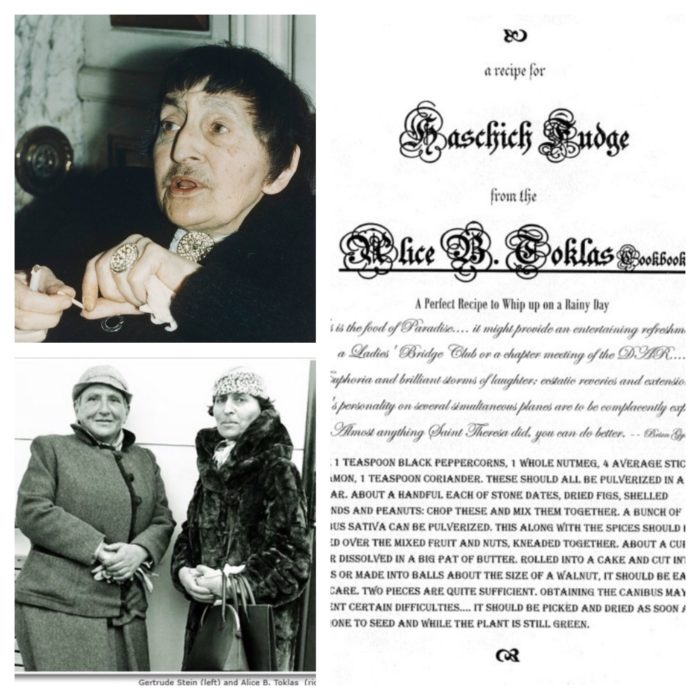 Alice B Toklas and Gertrude Stein and Alice's Pot Brownie Recipe Book includes Haschiche Fudge and uses cannabis sativa
Two women must be mentioned: Alice B. Toklas, life partner of Gertrude Stein, and Brownie Mary. Alice B. Toklas was the unwitting source of what may have been the original pot brownie. When she published a cookbook that was part memoir she ran out of recipes and asked friends for contributions. The artist Brion Gysin contributed Haschich Fudge, a mixture of fruit, nuts, spices, and marijuana. Published in Great Britain but not American, there is no evidence that Alice actually made or ate the brownies.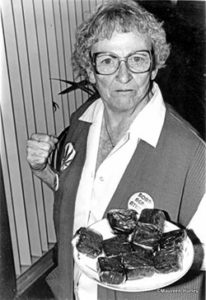 Brownie Mary Rathbun would bake brownies and hand them out to AIDS patients in San Francisco to ease their pain
Brownie Mary Rathbun was a medical cannabis activist and hospital volunteer who followed her passion by donating her 'magic brownies' to patients. She began baking batches of brownies in the 1970's to sell or give away, was arrested three times, and later in life would eat half a brownie in the morning and the other half in the afternoon for pain from artificial knees.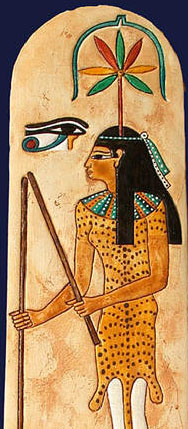 Ancient Egyptians used Cannabis for medicinal and healing
Some of the uses for medical marijuana include nausea, vomiting, lack of appetite for cancer and AIDS patients (yes, the munchies are a true thing), movement disorders such as from multiple sclerosis, neuropathic pain, epileptic seizures especially in children, anxiety and depression.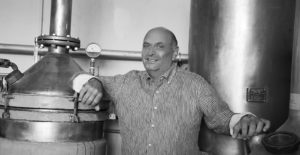 Pascal Rolland Founder and Perfumer of Parfums d'Interdits Absolument Parfumeur used both absinth and cannabis in 2005
To the best of Michelyn's knowledge Parfumerie Generale Pierre Guilllame COZE 02 might have been the first modern fragrance (Indian hemp) launched in 2002. French perfumer Pascal Rolland marketed a fragrance using cannabis (in a mixed media accord) in 2005, which also used absinthe, ABSOLUMENT PARFUMEUR Parfum D'Interdits Absolute Absinthe.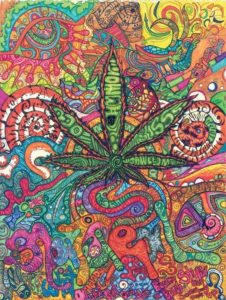 Marijuana Art weheartit.com
Cannabis may not seem the perfect fragrance ingredient but perfumer Amber Jobin of Aether Arts Perfume helped me out with her thoughts on creating cannabis perfumes. She says "When I first started thinking about creating a cannabis perfume in 2010, cannabis materials were near impossible find. I was none the less fascinated by the complex scent of this multifaceted bud. I spent a lot of time constructing accords to mimic some of the different scent aspects of cannabis: floral, fruity, green, resinous, animalic, and smoky. The fact that this one plant contains all of these smells is endlessly fascinating to me and keeps my interest as a perfumer.
Elise Pearlstine, Editor and Natural Perfumer for Tambela (with contributions from Michelyn Camen, Editor-in-Chief who also did the art direction)
THERE ARE NO MIND ALTERING PROPERTIES IN ANY OF THESE FRAGRANCES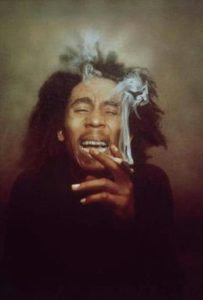 Bob Marley Smoking Weed
For our National Cannabis Day Draw: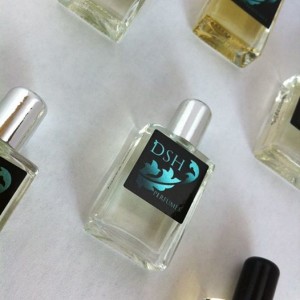 WORLDWIDE: DSH PERFUMES (Dawn Spencer-Hurwitz) one dram mini flask of DSH Perfumes Bodhi Sativa created for Peace Love and Patchouli Project ALL NATURAL with sativa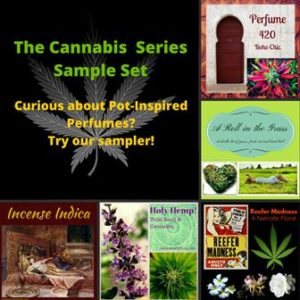 WORLDWIDE: Aether Arts Perfumes (Amber Jobin) sample set which uses sativa, indica and various mixed media accords-Reefer Madness, Holy Hemp!, Perfume 420, Incense Indica and a Roll in the Grass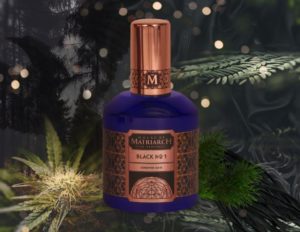 WORLDWIDE: House of Matriarch (Christi Meshell) 15 ml Black 1 which uses sativa and indica ALL NATURAL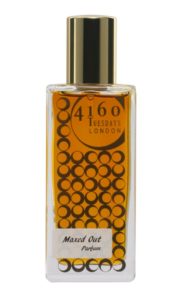 EU, USA AND CANADA: 4160 TUESDAYS Maxed Out (Sarah McCartney) created for NYC fragrance reviewer Maximilian Heusler (mixed media but uses natural hemp/cannabis essential oil)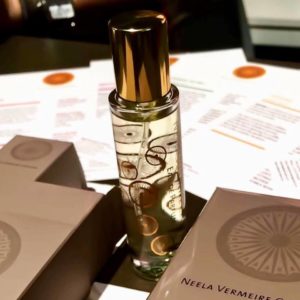 Photo by Ermano Picco 2016 NVC Trayee
EU, USA and CANADA: 15 ml of Neela Vermeire Creations Trayee (with a ganja accord) Perfumer Bertrand Duchaufour (mixed media)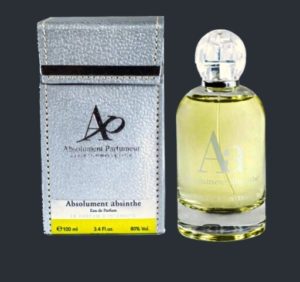 USA: Parfum d'Interdits Absolutement Absinthe with cannabis accord (courtesy of Parfumerie de France)
To be eligible for our Cannabis in perfumery draw, please be sure to register if you have not done so. Also your choices must include at least one Indie and one all-natural cannabis perfume. You must be registered or your entry is invalid. Please leave a comment with what you learned about Cannabis in (and out of) perfumery along with as many choices you would like, your favorite "stoner" and where you live. Draw closes 4/22/2017
We announce the winners on our site and on our Facebook page, so Like Cafleurebon and use our RSS feed…or your dream prize will be just spilled perfume