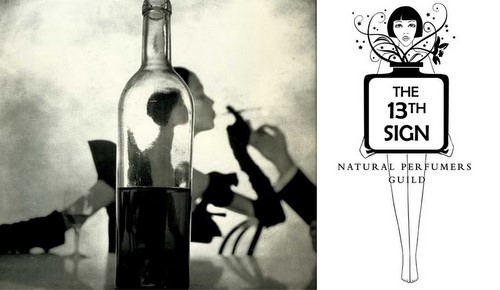 Jane, why wasn't Epione submitted with the other Guild Professional Perfumers- Adam Gottschalk, Anya McCoy, Christi Meshell, Elise Pearlstine and JoAnne Basset
I began creating Epione for the Cafleurbon Guild's project, work became very overwhelming and my creative process of blending oils became more a chore, than the delight that I usually found when creating a new perfume. So, I took a breather and time to reflect on "stuff"!! I found a quote that captured what was going on with me during this time by Betty Talmadge, to be so true (at least in my case it was) 'Life is what happens when you're making other plans'.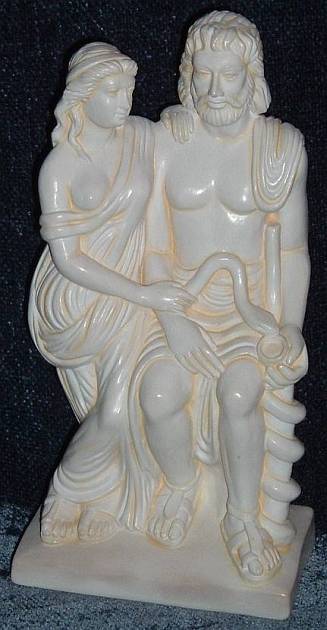 When I "dropped" out from the Project, the pressure was off and my thoughts collected themselves. I began to research who Ophiuchus was and who was the actual person behind the 13th sign. What I found was that the 13th sign was actually a real person, who lived in Ancient Egypt in 27 BCE, he was a healer, and was also known as Asclepius by the Ancient Greeks. In astrology, Asclepius became Ophiuchus the Serpent Holder, god of healing and medicine. In fact, I found out that the original Hippocratic Oath was actually an invocation "I swear by Apollo the Physician and by Asclepius and by Hygieia and Panacea (both daughters of Epione and Ophiuchus) and by all the gods….."
What or who is Epione
This I found interesting, but not as interesting as his wife, Epione, who was the Goddess of Soothing. She and Asclepius named each of their daughters (six in all) after a theme of good health.
Epione, became my muse for the perfume, and when I began to blend the oils to create the perfume I noticed a calm, quiet, soothing feeling began to take hold of the process and of me……Interesting all the melancholy that I was feeling just went away. I will always wonder if naming the perfume Epione and saying the name aloud was an invocation of soothing. The notes of Epione are: Base Notes of Amber and Tonka Bean Tincture (my own blend), Heart Notes of Jasmine, Rose Absolute and Frangipani; the Top Note is Neroli.
Do you believe in the 13th sign?
As interesting a concept of the 13th sign is and especially the man behind it, I still and always will believe in the 12 signs of the Zodiac. A 13th sign would make me a Taurus, which is not my personality, I am pure Gemini. But Epione will remain for me the most fascinating person or presence, my calm after the storm, at least for me.
Editor's Note: Happy Birthday for all those born November 28- Dec 16 you are in good company (some famous Ophiuchus include King Imhotep who was the progenitor of the 13th sign, Jon Stewart of the Daily Show, Author Madeleine D'Engle, Billy Idol, Woody Allen, Maria Callas, Jay-Z, Walt Disney, Dave Brubeck, Boston Celtic Larry Bird, artist Diego Rivera, Douglas Fairbanks Jr., Emily Dickinson, Fiorello la Guardia, Mayor of New York, Frank Sinatra, Jamie Foxx, Bette Davis, Steven Spielberg, Brad Pitt, Spike Jones, Dick Van Dyke,Christopher Plummer and Nostradamus (PS. I pronounce Ophiuchus "Oh F*&K us"; we have an outlaw sign. Today's Ophiucilui Dec 16 Birthday's include Margaret Mead, Noel Coward, Flo Ryda, Ludwig von Beethoven, Wasilly Kandinsky,Steven Bochco, Liv Ullman and Jane Austen.
The New Dates:
Capricorn: Jan. 20 – Feb. 16
Aquarius: Feb. 16 – March 11
Pisces: March 11- April 18
Aries: April 18 – May 13
Taurus: May 13 – June 21
Gemini: June 21 – July 20
Cancer: July 20 – Aug. 10
Leo: Aug. 10 – Sept. 16
Virgo: Sept. 16 – Oct. 30
Libra: Oct. 30 – Nov. 23
Scorpio: Nov. 23 – Nov. 29
Ophiuchus: Nov. 29 – Dec. 17
Sagittarius: Dec. 17 – Jan. 20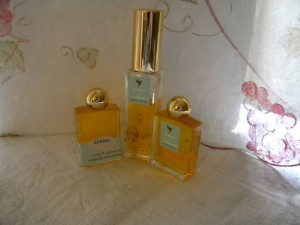 Thanks to Jane Cate of A Wing anda Prayer we have a full bottle worth 125.00 of Epione. To be eligible: leave a comment on this Behind the Bottle AND YOUR FAVORITE Oephiculis born on December 16. Draw ends Monday December 20, 2011 EST in Sagittarius Like CaFleureBon Behind the Bottle Q and A and your entry counts twice.
We announce the winners only on site and on our Facebook page, so Like Cafleurebon and use our RSS option…or your dream prize will be just spilt perfume