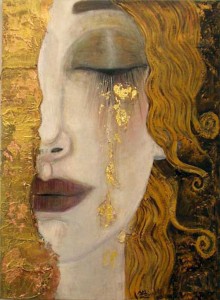 Amber is the blood of trees, dropping golden tears from their veins and carrying energy of the sun. It was running liquid through ancient trees under primeval skies and preserving the very essence of life from millions of years ago. Through time, the liquid hardened to a resin that has a light fragrance of pine if heated or burned. Evergreen trees are most likely the source of amber found in the area around the Baltic Sea, including the species Pinus succinifera. Baltic amber is the highest quality and the most sought after. In the Americas and Africa copal trees produce a golden substance called 'young amber' that is not as hard as Baltic amber.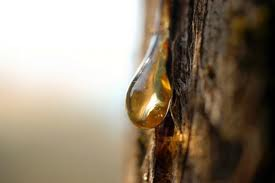 Because amber was once a fluid released by ancient trees, it often 'caught' small insects and other life forms within its flow and preserved them for thousands and millions of years. Amber will float and sometimes washes up on beaches, particularly along the Baltic Sea. To test for pure amber, stab with a hot needle and it will melt a bit, giving off the scent of conifers. Amber can be a wide variety of colors from white to green, yellow, orange and nearly black. There are also very rare red and blue ambers.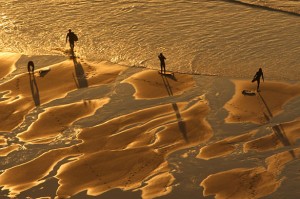 "Thousands of y ears ago people were fascinated by the extraordinary, inexplicable properties of the golden pebbles found on beaches and in coastal forests. The stone burnt when cast into the fire, exuding a pleasant resinous smell and aromatic smoke, and, when rubbed, attracted various small light items towards itself as if by magic.

The stone interior would often hide small undamaged plants and insects, which must also have found their way inside by magic. That sufficed to arouse the curiosity of primitive man, with admiration & respect for this unusual gem. It is no wonder man started attributing magical powers to amber."
–excerpt from The Great Book of Amber by Elzbieta Mierzwinska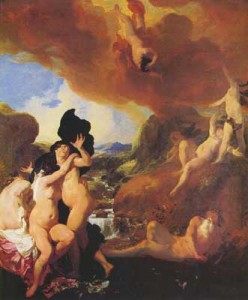 Phaethon by John Liss
Amber was prized by magicians and sorcerers because it was believed to endow special elevated powers and is thought to enhance altered states of consciousness. If rubbed, it will attract objects to it through its electrical charge (static electricity). Or you may rub balls of amber between your palms to strengthen love's power. The Greeks called amber the 'sun stone' and believed it connected them to the sun god. When Phaeton, the son of Apollo, drove the chariot of the sun too close to the earth he was killed by Zeus to save the earth. Phaeton landed in the water where he was mourned by his sisters who turned into trees weeping into the stream. Their tears each became glistening drops of amber.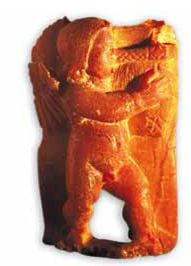 A Roman talisman carved from amber
Amber was often linked to immortality as well as cherished for its magical properties. For this reason, amber is important in many cultures. The Celtic god Ambres derives his name from amber. In Roman times, Amber was used to protect infants and children as necklaces, teething toys or hidden in their clothes to protect from the evil eye or malicious forces. Hippocrates used amber as medicine in 400 B.C. Pliny the Younger wrote that Roman women wore amber pendants as jewelry and to protect from diseases of the throat and tonsils. There was such a demand for amber, by the Romans, that In Speculum Lapidum in 1502, Camillus Leonardus states "If used as a perfume, it is said to provoke menses for women, to cure epilepsy, to drive away serpents – to heal their bite if mixed with marrow of a stag, and fastens loose teeth". He also said when amber is used as a fumigant, "The smoak (sic) of it drives away devils and dissolves spells and enchantments". Burning amber for incense was popular during the Middle Ages.Today, Baltic amber is sought for its healing properties, as talismans, to boost self confidence and to attract positive forces.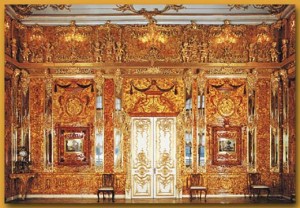 The Fabled Amber Room is called the Eighth Wonder of the World
Much later, the Amber Room (dubbed the eighth wonder of the world) was created in Prussia by a German sculptor and a Danish amber craftsman and finished in 1755. It was given to Tsar Peter the Great of the Russian Empire and expanded to cover more than 55 square meters with over six tons of amber. It was later restored in 1830 and then looted during World War II by Nazi Germany. Knowledge of its whereabouts was lost but a replica exists in the Catherine Palace in St. Petersburg, Russia.
For some reason amber and ambergris were both referred to by the same name for many years. Ambre or ambra often refers to ambergris, that gray, often black oily substance secreted by whales that floats on the ocean and is only valued in perfumery after many years when it solidifies.The name ambergris is a combination of two words, ambre and gris or gray and has a unique scent depending on the particular piece. Amber and Ambergris are completely different and should not be confused.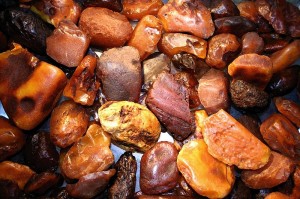 Photo: Courtesy of Tanja Bochnig
Amber resin was historically referred to as ambre jaune or yellow ambe. The light fragrance of amber resin may be destructively distilled for an essential oil or tinctured to add to perfumes but the amber base used in perfumes is rarely from the gem but from a blend of raw materials that create an accord. The fragrance of amber accords are varied and can be sweet, balsamic, herbal, smoky, leathery, powder, woody and spicy depending on the perfumer's vision.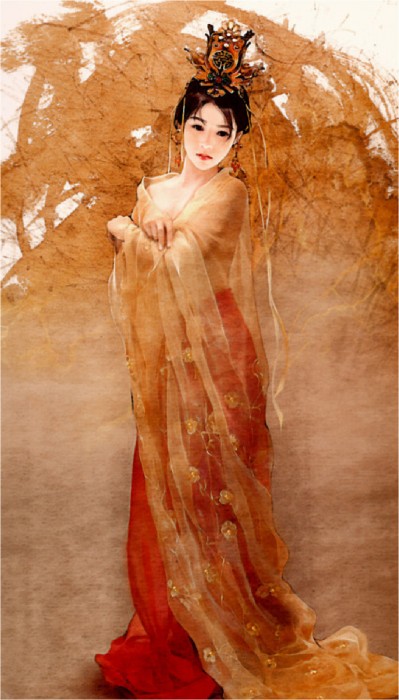 Amber is a traditional fragrance classification defined early in the 20th century and has become very popular in contemporary perfumery. Most of amber used in perfumery is not from the gem but is created as an accord. Once an amber accord is created it may be used alone as the base of a perfume or may be used as a single note in a more complex base. Ambers are important fixatives and give character to a wide variety of perfume types but are especially important in Oriental types and floral perfumes.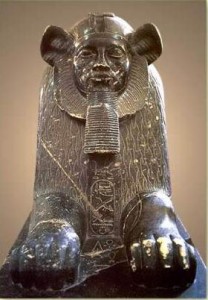 Pharaoh as Atum the Sun God of Ancient Egypt
Labdanum absolute is found in nearly all amber accords and provides a sweet, woodsy, resinous scent that is actually quite suave with powdery hints. Some find it reminiscent of ambergris. It is produced from the leaves and stems of a shrub called rock rose that is common in the Mediterranean. The traditional way to harvest labdanum is to comb the beards and thighs of goats grazing on the plants or use a leathery thong to sweep across the plants, gathering the resin. The false beards worn by Egyptian pharaohs were actually goat's hair held together by labdanum. Pharaohs who were often depicted as part human and part lion had sphinxs constructed in their image and their labdanum beards were metaphors for their manes. L abda num was an important ingredient in Ancient Egyptian perfumery.
The vanilla note in amber bases is obtained through benzoin or vanilla. These are sweet and calming scents and yet each can have an earthy aspect rendering them more complex. The golden vanilla richness of benzoin is very characteristic of amber blends and there are likely very few created without at least a touch of benzoin. Vanilla may be used instead of benzoin but it is especially beautiful in the presence of benzoin. Styrax is also used which has a marked spicy cinnamon scent.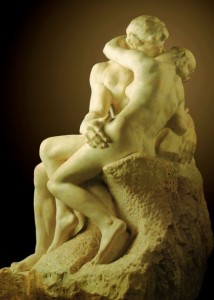 Rodin "The Kiss"
Ancient an d powerful or modern and golden, an aphrodisiac in both forms, amber has been used in perfumery for thousands of years and continues to stimulate desire (that is the whole point of perfume, isn't it?). Exotic, mysterious with a heart of molten gold, amber perfumes will enthrall you. After all it is a scientific fact that amber has unusual electrostatic properties and that's amber's "law" of attraction.
–Elise Pearlstine, Contributor
Art Direction and historical text Michelyn Camen, Editor in Chief
For our draw we are offering a selection of amber perfumes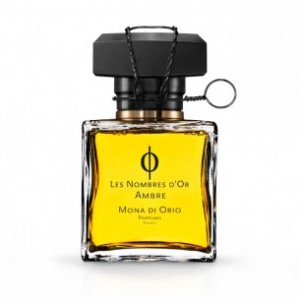 100 ml Mona di Orio Les Nombres d'Or Ambre Balsamic, powdery, sensual (Mark Behnke's review here)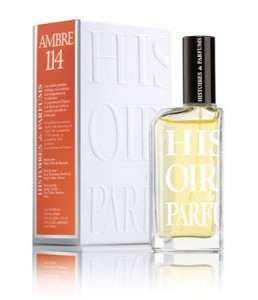 Merci Gerald Ghislain "Seductive Oriental Amber" Ambre 114 perfume 60ml from Histoires de Parfums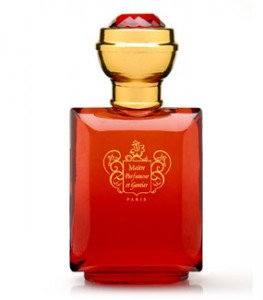 Thank you to EuroParfums 100ml Maitre Parfumeur et Gantier Ambre Precieux- The secret of sexiness created by Master Perfumer Jean Leporte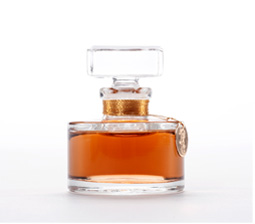 From the lovely Miriam Vareldzis 40notes Exquisite Amber Perfume oil– voluptous and smooth striking the perfect "accord"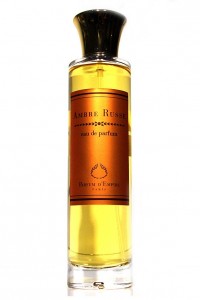 From our friends at Fragrance and Arts 50ml Parfum d'Empire Ambre Russe -lavish, opulent, heady (grey amber) Perfumer:Marc-Antoine Corticchiato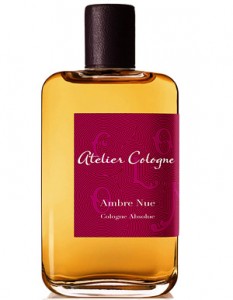 We love Atelier Cologne Ambre Nue Petit Cologne 30ml -Perfumer Ralf Schweiger…a floral amber bouquet (Mark Behnke's review here)
Danke Tanja Bochnig of April Aromatics 7 ml of ALL NATURAL Nectar of Love infused with gem stone amber and Tanja's own accord.

From the Natural Perfumers Guild Perfumers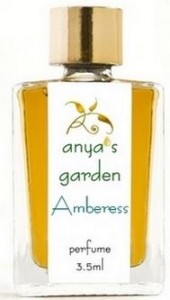 From Anya McCoy of Anya's Garden award-winning 3.5 ml Amberess warm amber-floral with Himalayan Amber Fossil ALL NATURAL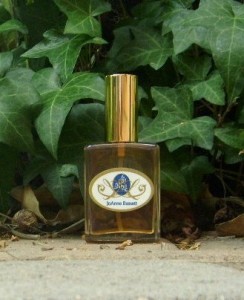 The newest perfume from JoAnne Bassett 1 oz Amber Venus Eau de Parfum 25 distinct essential oils including a musky, spicy amber accord ALL NATURAL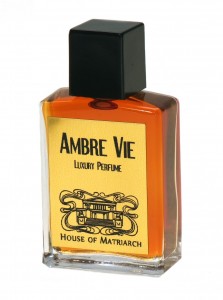 Christi Meshell of House of Matriarch Ambre Vie with rare essences of Ambreine and dragon's blood .50 oz travel size ALL NATURAL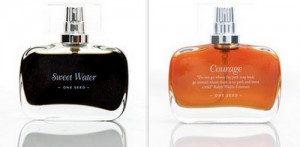 From Australian Perfumer Liz Cook of One Seed 5ml each of ALL NATURAL Sweet Water and Courage perfumes; green floral chypre and rich floral oriental with amber base notes.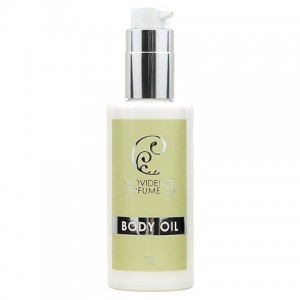 Charna Ethier of Providence Perfume Co.'s ALL NATURAL Amber creme body oil can be worn alone or layered- heals and replenishes skin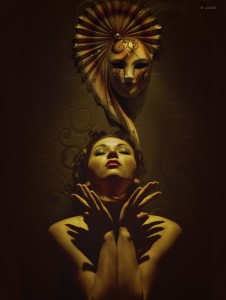 Painting: Andrew Lucas
To be eligible, please leave a comment noting something you learned about Amber and perfumery or found particuarly interesting, as well as list at least four of the above amber fragrances that attract you. Please note: TWO MUST BE ALL NATURAL OR YOUR ENTRY WILL NOT COUNT. Draw closes October 11, 2012.
We announce the winners only on site and on our Facebook page, so Like Cafleurebon and use our RSS option…or your dream prize will be just spilled perfume.