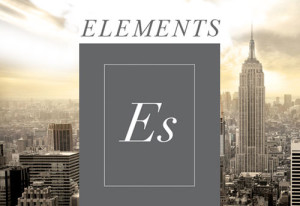 Elizabeth Musmanno the new president of The Fragrance Foundation was on hand at the Elements Showcase to present The 2013 Indie Fragrance Foundation Award. One change she would like to make is for these awards to be called Fragrance Foundation Awards instead of FiFis.
The five finalists were read out in order of finish and they were:
Fifth Place: Ramon Monegal Cuirelle
Fourth Place: Carner Barcelona Rima XI
Third Place: Le Cherche Midid Eau D'Hiver
Second Place: Jul et Mad Terasse a St. Germain
First Place: By Kilian Amber Oud
Congratulations to all of the finalists and the winner.
-Mark Behnke, Managing Editor