MC: Scent, memory, literature, film, cuisine… Cafleurebon invites you to partake of the Brazilian culture through the nose and writing of Simone Shitrit , guest blogger. I know that when I smell L Lolita again, it will take on a new meaning for me… it will be more than a perfume, but a place and time; I will be transported.
Fragrância é uma linguagem que usamos para traduzir o mundo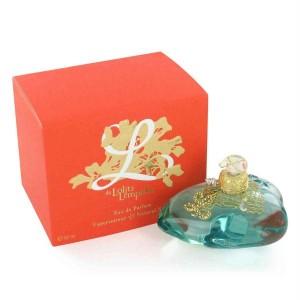 L by Lolita Lempicka EDP
In 1958, Brazilian Modernist novelist Jorge Amado published a romance called Gabriela, Clove and Cinnamon, considered one of his finest masterpieces. It is a charming journey to Bahia of the 20's, a romance between a local woman (Gabriela) with a Syrian man (Nacib) owner of the most bohemian bar of Ilhéus, during the time when Brazil was at the start of its industrial modernization. The book is also a very in depth and intelligent description of the Cacao business in Brazil, the social and political movements of that period, the bohemian nights close to the seashores of Ilhéus and the arrival of immigrants and their diverse cuultures to the country. The book was so successful that it was translated to 33 different languages and sold around the world. Later in the 70's and the 80's it was adapted to the television and to the big screen, featuring Sonia Braga and Marcello Mastroiani. Sonia Braga's character Gabriela, became a symbol of Brazilian beauty, as seen through the eyes of foreigners worldwide.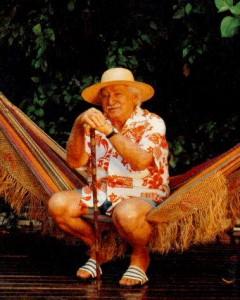 Gabriela was a simple girl of natural beauty and humility. Always dressed in a simple cheap dress, barefooted, with long shinning wavy black hair, her skin was the color of cinnamon and her breath wafted the fragrance of cloves. Gabriela brought love and sensuality to the life of the immigrant Nacib. Symbolically, she represents the poverty of the agricultural laborors of Brazil, migrants traveling from land to land looking for work and she is the embodiment of the sexuality, the femininity and the joyful simplicity of the Bahianas (women from the north region of Brazil – Bahia).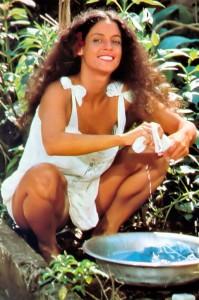 Gabriela, Clove and Cinnamon is L by Lolita Lempicka EDP. With spicy bitter fresh opening accord of bitter oranges and cinnamon, I picture Gabriela first arriving to Ilhéus, victim of the bitterness of droughts, starvation, hard labor in the fields, and poverty. A simple woman who, despite having nothing, could find happiness and love and live a cheerful life, like most Brazilians do. Brazil is one of the main producers of Bitter orange oil, which has a hesperidic note typical of citruses, with a sour-bitter undertone, with implicit freshness. Here in the juice it was combined with superlative notes of cinnamon, with woody fruity warm nuances. Cinnamon is Gabriela- her name skin color and a facet of her personality. Her warm skin and warm welcoming smile turned her into one of the most expressive characters created by Jorge Amado.
In the novel, her beauty and her vitality attracted many men and made the women of her village envious. As simple as Gabriela herself, L by Lolita Lempicka EDP has only two top notes (at least what is revealed by the brand) – a simple combination with full blast irradiation.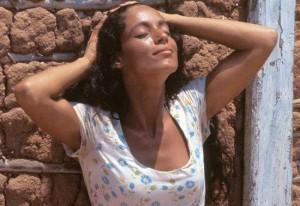 As Gabriela moves in to Nacib's home and they develop their relationship, their love become more intense, and she becomes more mature, leaving slowly the childish naivité behind, without ever losing her wild spirit. The flowery saltiness of Everlasting flower of the middle notes is represented by the flowers constantly on Gabriela's hair, and the development of her sensuality as a woman. The salty notes Lolita Lempicka brought to this perfume are combined with spicy woody sweet notes of sandalwood, cinnamon, tonka and vanilla.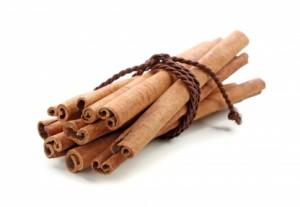 As Bahia has a hot tropical weather, Gabriela was always working hard in her daily chores and constantly wet from transpiration. Some of the most sensual scenes of the TV version portrayed Sonia Braga drenched in sweat, with her dress fitted to her curvacious body. Once cinnamon settles and loses its diffusion, the edible gourmet side of the fragrance is revealed. It is creamy, velvety and very edible.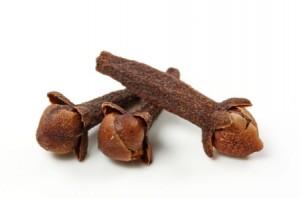 Most typical Brazilian desserts have a lot of sugar, coconut, vanilla, cinnamon and cloves, especially sweet cooked rice. When I first tried L by Lolita Lempicka EDP it so evoked this delicious treat, that I had to prepare and eat bowls of it that week. The milky aroma of sweet cooked rice brought by sandalwood combined with vanilla brought warmth and comfort. I picture now Gabriela in front of a wood oven, cooking sweet rice slowly, adding the milk, the cinnamon, the cloves… (Although not listed in the pyramid presented by the brand, I am almost sure L has cloves).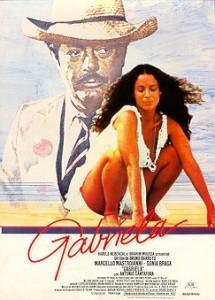 Gabriela and Nacib were married and their lives , like many couples became routine. Tonico Bastos (a rich charming man) sees the beauty of Gabriela and has an adulterous romance with him, breaking with the values and the cultural & moral concepts of that era. Her carnal sinful relation with Tonico brings a different angle to the plot and raises a lot of issues, such as honor, masculine ego, the rights of women and civil laws concerning marriage and adultery of the 20's.
L by Lolita Lempicka EDP has a musky skin-like base. In the end of the novel, just like in the base of this fragrance, Nacib surrenders to his desires for Gabriela's body, to the touch of her skin. He thought of killing her, but instead, he beats and expels her from home. Years passed by, Nacib got old and Gabriela returns to cook for him, when he opened a restaurant.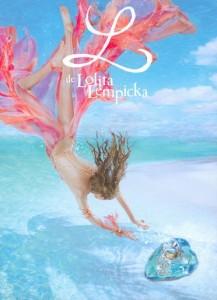 At the very end of the book, a Swedish sailor comes to town, and in exchange for drinks, he gives Nacib a golden mermaid pin. He looks at the mermaid and thinks that her curves were just as sensual, warm and beautiful like Gabriela's. To him, Gabriela was like a mermaid, made of cinnamon and cloves! And a mermaid is also the feminine myth of the inspiring this perfume. "Love is not proof, nor do they measure. It's like Gabriela."
Perhaps L by Lolita Lempicka is not my favorite fragrance nor the favorite of Brazilians in general, but indeed it does bring one of the most beautiful Brazilian literary pieces to life, by stimulating our sense of smell and connecting it to our cultural memory.
Launch: 2006 Perfumer: Maurice Roucel Family: fresh oriental – vanilla (feminine)
Olfactive notes: bitter orange, cinnamon, Everlasting flower, Vanilla, Tonka bean, Sandalwood from Mysore, precious woods, solar notes, musks.
Description by Lolita Lempicka: "This is the fragrance I've always dreamt of. The fragrance that is true to my memory… of skin gently kissed by the sun and waves. It leaves a taste of salt on my lips. My everlasting fragrance".
Description by + Q Perfume Blog: Gourmet, warm, sensual and cinnamon sinful.
Flacon: heart shaped pebble with aqua marine blue color, decorated with golden net and an initial letter L in gold and crystals and crystal cap.
Sillage: Strong
Fixation: Good (it lasts more than 4 hours)
To watch the videos click on the links:
Sonia Braga & Marcello Mastroianni Soap Opera Gabriela – opening/song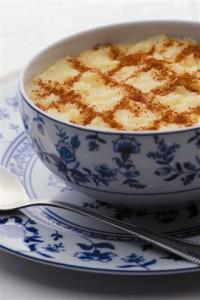 Michelyn asked me to include a recipe for the sweet rice dessert that Gabriela cooked, a simple and traditional treat in my country. I invite you to 'taste Brazil', no matter where you live and share our culture. Cooked Sweet Rice Recipe Serves 20 portions/time to prepare: 1hour Ingredients: 1 1/2 liter of milk 2 cup of rice previously washed 3 cups sugar 1 can of condensed milk cinnamon On a very large pan cook rice in the milk. After 20 minutes start adding sugar, mix from time to time. After 20 more minutes add condensed milk, mix from time to time for more 20 minutes. To be served chilled, in small portions with cinnamon on top. Hope you enjoy it! Obs: Sample received by Brazilian fragrance shop while purchasing another perfume.
-by Guest Blogger: Simone Shitrit Author & Editor of + Q Perfume Blog