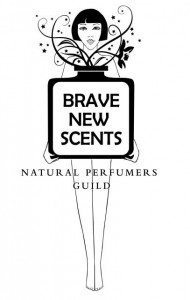 Thank you, NPG– for inviting us to participate in your latest project!
The Vision of this Project:
The new avalanche of glorious aromatics, including the ones we create ourselves, deserve acknowledgement as perfume materials as the Outlaw Perfumers create Brave New Scents. The Outlaw Perfumers of the Natural Perfumers Guild are staking out more aromatic territory, moving into the 21st Century with an attitude of conquering new frontiers. The Guild perfumers are focusing on capturing the beauty of aromatics introduced after the year 2000, or that have been made available to us via the Internet after 2000, or that we created ourselves.
Many of these are untested by regulatory agencies. History is our guide, since many of these have been in use for hundreds of years, such as ambrette seed absolutes, kewda flower absolutes and others from India. As with any product, do a patch test, and if you get a rash, discontinue use. How brave, how sensible!
21st Century Brave New Scents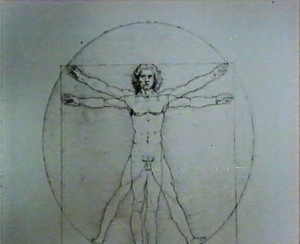 O wonder!
How many goodly creatures are there here! How beauteous mankind is! O brave new world! That has such people in it!
~ Miranda in Shakespeare's "The Tempest", Act V, Scene I
I want God, I want poetry,
I want danger, I want freedom,
I want goodness, I want sin .~Aldous Huxley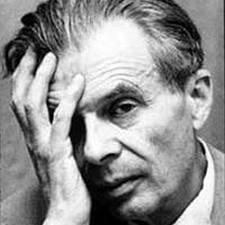 [Excerpt from the NPG press release]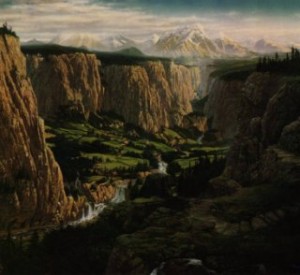 Avalon by Ambrosia Jones [Perfume by Nature]- Australia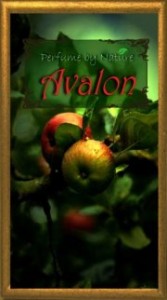 Scent family: fruity floral
Notes:top: apple CO2 and distillate, neroli
midnotes: rose du mai, green mandarin, apple blossom accord
base: labdanum, hay, for amber accord


Lucky Ambrosia was inspired by a pilgrimage to Tintagel Castle and Glastonbury Abbey a few years ago, and upon her return to Australia, she set about trying to recapture her experience sensorially.
I'm right with her; as fate would play it, I'm a monster researcher on Arthurian legend.
I eagerly await the day when Arthur arises because he is so dearly needed [is it time yet ?].
Through Ambrosia's eyes and nostrils, we enter the beauty of Avalon of yore, known as the Island of Apples [Avalon comes from the British word 'lava'- meaning apple].
It was here that Ambrosia explored the venerable ancient ruins, here where she was enveloped by a bower of noble orchards.
The heavy apple boughs she encountered are so fleetingly but emphatically stated with the opening freshness of her apple CO2 distillate ! How I wish it lasted longer…I hunger for its presence.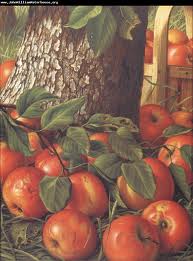 Neroli helps the immediacy of this sensation along, but it is a difficult mood to sustain.
Exquisite rose- the English favorite! – stealthily appears [as rose de mai, one of my favorite notes], escorted by green mandarin and an apple blossom accord [ I'd like to know more about that, myself !].
This simply fleshes out my apple, my precious apple.
The earthy labdanum and hay must have their way with us, and they do.
Darkness descends, and it feels like twilight in this perfume.
Ambrosia may feel this is fruity floral, but I'd classify it as fruity enigmatic.
VERY satisfying.
Thank you, Ambrosia !
Carmine by Christi Meshell [House of Matriarch]- Seattle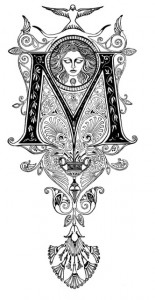 Notes : Hiba, kewra, black pepper, Michelia alba, michelia champaca
Davana
patchouli vetiver, tonka, oakmoss,
White copal tincture, bruizinho tincture, tobacco tincture, chai masala tincture, African stone tincture
Celestial amber tincture
Sandalwood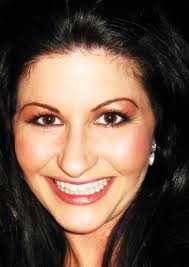 Christi's motto: Nature is the Ultimate Luxury.
Therefore, she utilized as many outrageously costly essences as she could and those deemed obscure, by many standards.
A brave pioneer!
Translations:
Hiba is a Japanese conifer, a member of the cypress family- smells faintly reminiscent of cedarwood oil.
Kewra or kewda– is pandanus, or screw pine– native to southern India and other countries, it is a powerhouse of luxurious floral nature.
Tagetes-the marigold, whether French, African, etc.
Michelia alba is a tropical member of the magnolia family, native to Southeast Asia and Southern China.
Michelia champaca is just what you think it is- the champaca, a very heady tropical blossom related to the magnolia.
Davana – Artemisia herb oil. It is a sweet, balsamic, black curranty, rum-like note.
White Copal- a resin with clean, woody nuances and a light myrrh note [gum copal].
Bruizinho– gum resin from the Amazonian rain forest. The scent is similar to dark copals
African stone tincture– aka Hyrax poop. It lends an animalic odor without cruelty.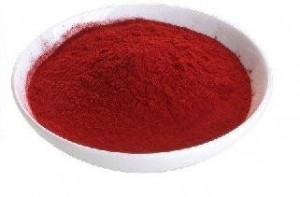 Carmine is rightly a sumptuous, heavily floral/ resinous/ Oriental.
Kewra is very hard to contain because it is so intense, and the addition of the magnolia relatives up the ante considerably.
Fruity yet deviously dark davana plays upon this facet; it's a good thing that the tangy marigold and the drying black pepper are present to help counterbalance the sweetness.
Woody, resinous incense notes provide the finishing touch with a dusty quality. Hyrax is very subtle here, as it is outnumbered by the other aromas in the beautiful little bottle.
I found this submission very opulent, with a big personality.
This is an ambitious perfume, and courageous as well.
Thank you, Christi, for the opportunity to appreciate your work!
Enchant by JoAnne Bassett– Southern California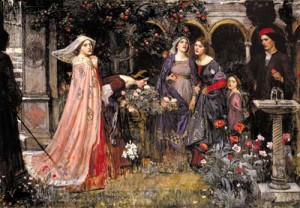 JoAnne really took the Aldous Huxley text to heart; it moved her to interpret each phrase into olfactory
notes !
As JoAnne wore this perfume, it revealed its name to her: Enchant.
[And if you know anything about JoAnne, then you realize that such an organic progression is her own unique way]

I want God: holy basil ,oud, champaca
I want poetry: osmanthus
I want danger: vetiver, patchouli
I want freedom: orange essences, yuzu
I want goodness: rose, jasmine
I want sin: ambrette seed
What JoAnne also added: butter CO2, davana, pink pepper, high altitude lavender, galbanum, copaiba balsam, vanilla tincture.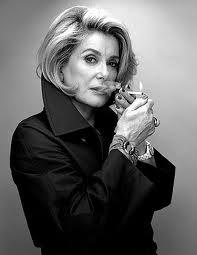 Here's the thing: whatever she creates, JoAnne exhibits a very French sensibility and balance, however quirky her scent.
It always works- no matter how odd her list of notes may appear to the eye.
She has an intuitive sense that is her Guter Geist, I think 😉
Enchant truly defies description: it's fresh, sassy, worldly, innocent, and flirtatious in a very elegant way.
The citruses, herbs, flowers and grassy elements interweave seamlessly, and ambrette and patchouli add their depth without adding weight.
This is a delightful composition with many layers of olfactory refinement.
Thank you, JoAnne- for so much pleasure.
[You rascal, you ]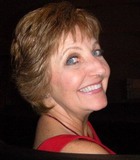 Please enjoy the impressions of our fellow writers!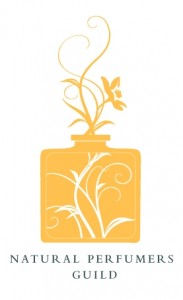 –Ida Meister, Natural Perfume and Senior Editor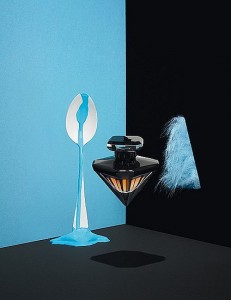 "Bottle of mine, it's you I've always wanted! Bottle of mine, why was I ever decanted? Skies are blue inside of you, The weather's always fine; For There ain't no Bottle in all the world Like that dear little Bottle of mine."
– Aldous Huxley, Brave New World, Ch. 5
Michelyn Camen Editor in Chief
Neil Sternberg reviews of Hermes, Jessamine and New Dawn
We'll be reviewing all ten fragrances in the Brave New Scents project over the next 24 hours. Any comment left on any of the reviews will be eligible to win one of five fragrances. We have 15mL flacons of Hermes by Adam Gottschalk, Jessamine by Charna Ethier, Royal Lotus by Anya McCoy, Enchant Parfum by JoAnne Bassett, New Dawn 5ml By Rohanna Goodwin Smithand 1/2 ounce wild rose by Jane Cateand Ambre Alcheme by Elise Pearlstine. The draw will take place on October 4, 2011.
The participating perfumers are:
Adam Gottshalk of Lord Jester
Ambrosia Jones of Perfume by Nature
Anya McCoy of Anya's Garden
Charna Ethier of Providence Perfume
Christi Meshell of Matriarch
Elise Pearlstine of Belly Flowers
Jane Cate of Wing and a Prayer Perfume
JoAnne Bassett of JoAnne Bassett Perfumes
Liz Cook of One Seed Company
Rohanna Goodwin Smith of A Scent Natural Perfumes
Participating Bloggers are: