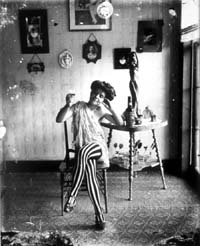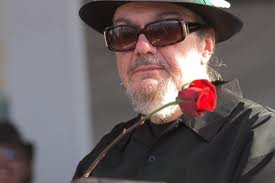 Malcolm John "Mac" Rebennack- aka Dr. John- wasn't just whistling Dixie when he joined KoKo Taylor, Lou Rawls, Jimmie Vaughan, Wilson Pickett, Bo Diddley, Isaac Hayes, Eric Clapton, Stevie Winwood [ among many others] to sing of the glories of The Grand Cajun Queen.
He knew what many have come to know themselves: there's a great deal to celebrate about New Orleans 😉
The Big Easy has been the seat of worldly pleasures for a long, long time.
If you like to smoke fine tobacco, drink excellent coffee and quality tipple, if you are a gourmand, a music lover, a fan of history and architecture- you may have found your city.
We know that the founders of Bourbon French Perfumery did.
In 1843, August Doussan arrived in the Vieux Carré from France and established the Doussan French Perfumery.
He became the first full-time parfumeur in that venerable city.
It wasn't long before he was joined by J.H. Tindel, a chemist who had learned about the making of perfumes in Europe.
After Doussan's retirement, Tindel changed the name of the line to Bourbon French Parfums.
168 years since its inception, Bourbon French Parfums it remains.
My dear friend Maria Browning's rhapsodic soliloquies [read: affectionate ravings] about this company stirred my curiosity years ago; I found many of their scents stunning, and wildly affordable.
But Vetivert is smokin'… in the very best of ways.
It's my absolute [sic] favorite.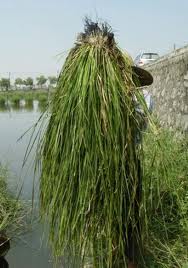 I love my vetivers in myriad variations, but I crave a good smoky one in particular.
That doesn't mean I want to CHOKE on it, however.
My ideal would be sweetly, balsamically smoky, well-balanced, with excellent longevity, decent sillage, but not a pushy SOB.
It also helps if you don't need to rob a bank.
Bourbon French Vetivert fills the bill with sophistication.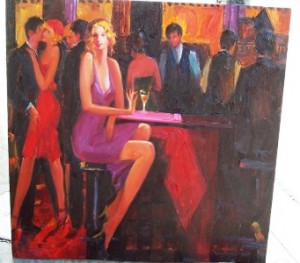 Vetivert is soft and grassy, and I just know there is a touch of citrus in there; it doesn't effervesce the way Guerlain's Vetiver does [I love that one as well !].
Bourbon French's composition has a more honeyed, hay-like, slow-handed indolic sense about it.
It doesn't hurry; it takes its sweet time to please you.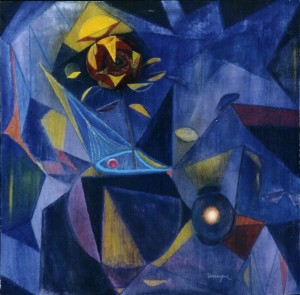 Vetivert feels jazz-age hot, but it's as cool as the blues.
Its smokiness is seductive and heavy-lidded, yet somehow never oppressive.
Vetivert is one suave cookie.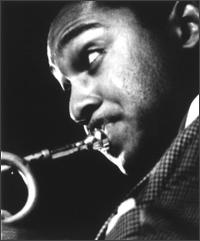 Bourbon French sweetens the pot for us, by offering many fragrant products.
It's almost too good to be true.
What do you crave?
Parfum, solid parfum, cologne, eau de toilette, after shave, after shave balm, bath salts, body powder, body lotion, foaming bath gel, body shampoo?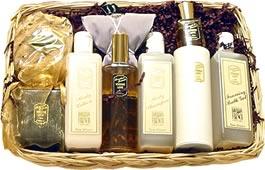 Let's mention the surprising price point: from $7.50-$48.50.
[You heard me right- the most costly item here is 1 oz. of the parfum, for $48.50 !!!]
I don't mean to sound crass, but Vetivert's quality would hold its own at any price; how delightful to share something so elegant and sleek that's actually affordable.
Please, go indulge yourselves.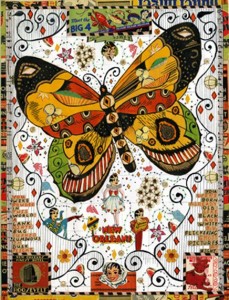 –Ida Meister, Senior Editor