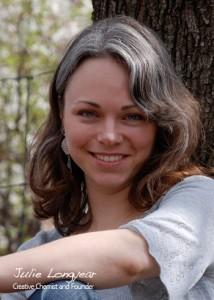 Irie Star based in St Louis, MO. has added three new fragrances Happiness, Delight and Lift to their aromatherapy soy candle line. Their collection now totals 10 scents packaged in charming travel tins as well as votives, tea light candles, bug repellant candles and travel tin gift sets.
The scents that I tried were Delight, a blend of nutmeg, cedar and balsam peru and Happiness a refreshing blend of lemony may chang, petitgrain, lime and frankincense.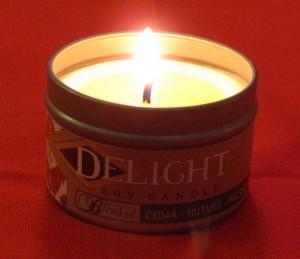 The renewable GMO-free soy wax burns cleaner than pure beeswax candles and for a much longer time than paraffin candles with none of the toxicity which is said to be as harmful to the lungs as any other kind of second hand smoke. I was cheered by the green goodness of the BiSSoma soy candle line and look forward to sampling more of the products produced by Irie Star such as their BiSSoma skin care solutions and personal fragrances.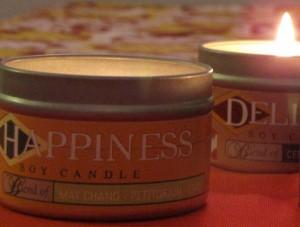 Bottom line? Good clean, affordable fun. Perfect for gift giving time.
Worth the risk to purchase unsniffed: Yes
Natural or blended fragrance: 100% natural
Sillage: the soy candles have a 3' scent sillage. Mild in comparison to synthetically scented candles.
Longevity: approximately 20 hours burn time for 4oz tins. 40 hours for the 8oz tins
Vegan and Kosher certified: Yes
Website: http://iriestar.com/travel_tin_candles.html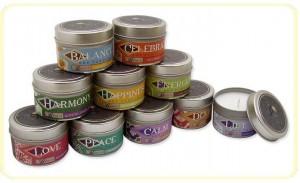 BliSSoma Aromatherapy Soy Candles – Travel Tin candles scents
HAPPINESS
A light and ephemeral, yet insistent blend of may chang, lime, frankincense, petitgrain sur fleurs and more. As clear as a ray of sunlight.
DELIGHT
Rich woods and spices offer a glimpse into the exotic and treasured scents of antiquity. Cardamom, nutmeg, black pepper, balsam peru, and cedar offer warmth and timeless enjoyment.
LIFT
Light and classic, our deft combination of Lavender, Peppermint, and Vetiver formerly known as Lavender Lift is back as Lift. A perfect pleasure for anyone who adores lavender.
LOVE
A sensuous blend of ylang ylang, sandalwood, balsam and other oils designed to arouse the senses and create a sense of euphoria.
CALM
Lavender and chamomile are combined with bergamot to promote relaxation and inner peace. One of our most popular scents.
BALANCE
This blend will lift your spirits and relax the body. Chamomile, ginger, orange and other scents work together to promote harmony.
CELEBRATE
Wild Orange, Clove and Bay make a sweet and spirited aroma. Perfect for a festive occasion, or anytime you feel like having fun!
ENERGIZE
Lime and Basil with just a hint of geranium help to cheer, uplift, and equalize. A delightful citrus scent with unusual flair.
PEACE
Frankincense, Lavender, and Palmarosa create a deeply spiritual blend that soothes mind and body. Great for meditation.
HARMONY
Harmony, captures the spirit of cool air, fir needles, and silent nights. Serene and sweet with geranium.
-Monica "Skye" Miller, Natural Perfume & Senior Editor