At the first Elements Showcase (January 2011), all the exhibitors were on one floor. I was familiar with all the companies, except one- Parfums Belle Fleur. It took a few moments for me to realize that I was smelling candles and room sprays though the bell glass where scented strips were affixed. I returned to their booth a number of times, took Tony Perez's card and in our first Elements wrap-up, Belle Fleur received a CaFleureBon Best of Show. Getting to know Tony and his lovely wife and partner Meredith Waga Perez over the past 18 months has been a delight (Tony is such a Perfumista; he attends Sniffapalooza in New York) and after over a year in the making the Sa Majesté La Rose collection has launched- truly perfumes in wax.
Isn't Belle Fleur a home fragrance and floral arrangement company? Please explain why you chose the name Parfums Belle Fleur.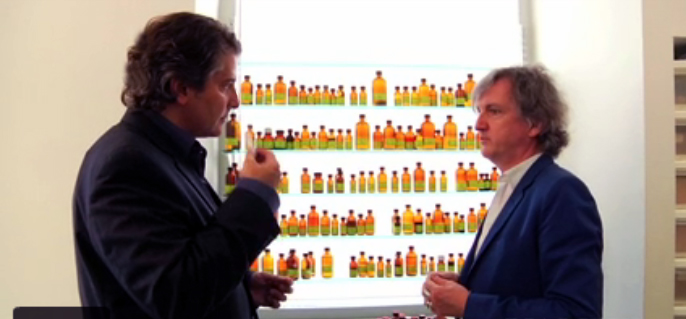 Tony Perez and Perfumer Ralf Schwieger
We do not consider ourselves a home fragrance company at all! What has always been of paramount importance to us has been the fragrance itself. That we happen to currently produce scented candles and room sprays is purely a function of how we evolved and transitioned from our roots in flowers. We are currently working with two award winning perfumers (Jerome Epinette of Robertet and Ralf Schwieger of Mane) to develop our line of personal fragrance and we recently launched perfumed bath soap, so like an artist that can transition between painting and drawing, we are multi-faceted in our approach to fragrance. What we have set out to do with our home fragrance products is elevate the consumer's notion of what a home fragrance could be.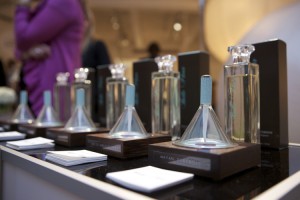 Our homes are sanctuaries, places where we find refuge from the stresses of daily life and as such, they play a significant role in returning us to well balanced, centered human beings. Our environments are every bit as important as our bodies and the space that we inhabit is inextricably entwined with us as living entities. We tend to spend a good deal of time in these modern day temples of ours that treating them with the proper respect is necessary to building the foundation for order and happiness.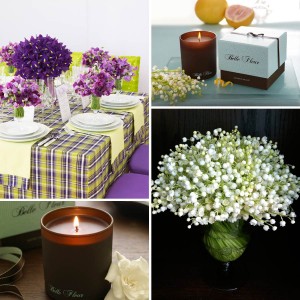 The notion of "home" is one that is very powerful. It's a place of safety, a place that is the center of our world, not in a geographical sense, but in an ontological one. It's a protected "hub" designed by us, customized to our individual preferences, allowing us to recharge our systems and yet still be safely connected to the outside world. What we make, in essence, is home perfume that encourages us to constantly rethink the significance of dwelling.
How does the creative process begin?
For me, the creative process began when I was a child and I can confidently say that it hasn't stopped, though it has become more refined over the years. My formal education was in architecture and one of the fundamental tenets of my training was to always question the status quo, to never accept things as they are. If we can do that, we will always evolve and move the creative process forward. At Belle Fleur, the creative process really holds to that notion of raising questions that provoke new ways of thinking about things. We constantly ask how fragrance is being used and how we can use certain materials in new and interesting ways.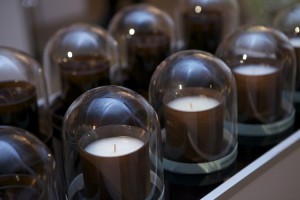 Please

explain the art of wax and wick making?
I think scented candles get a bit of a bum rap because they are so ubiquitous. Clearly there is a huge variety from drugstore brands to luxury, but the science that goes into creating a candle that functions properly is quite complex. There are many components to consider, let alone the chemistry involved. The composition of wax, the type of wick and the essential oils are but a few of the critical pieces. Some oils work better with certain types of waxes and the proper wick type will determine just how hot the candle burns, which is essential to an even, clean burn. If you've ever noticed that a candle "tunnels" leaving wax residue on the walls of the vessel, that's bad chemistry. To get it right, it really is an exact science.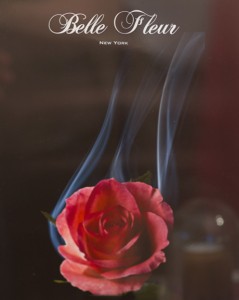 I own many candles and find some candles "throw" more than others. Is that similar to sillage in perfume?
Yes and no. With a candle, if the fragrance doesn't "throw" well, you pretty much have a useless product of no benefit to anyone. "Throw" is a function of many of the complexities of the chemistry involved and the amount and quality of your essential oils makes a huge difference as it does with a perfume. We work with our chemists to strike the perfect balance between all of the raw materials (waxes included) so that we can utilize the maximum allowable load of essential oils. In our case it ranges between 12-14% essential oils. It's also the most expensive part of the candle which is why you may find many other brands using significantly less oils, or of a lesser quality. In perfumery, having little sillage is not necessarily a bad thing. It's a matter of preference. Do you want your perfume to announce your presence or do you want it to be intimate, to draw someone in close? In home fragrance, you tend to want to have a pronounced scent because you are transforming space. For us it is important that the candle have something to say beyond just pretty packaging. Like a bouquet of flowers, we made sure that each of our fragrances' personalities' blossom even before they are lit.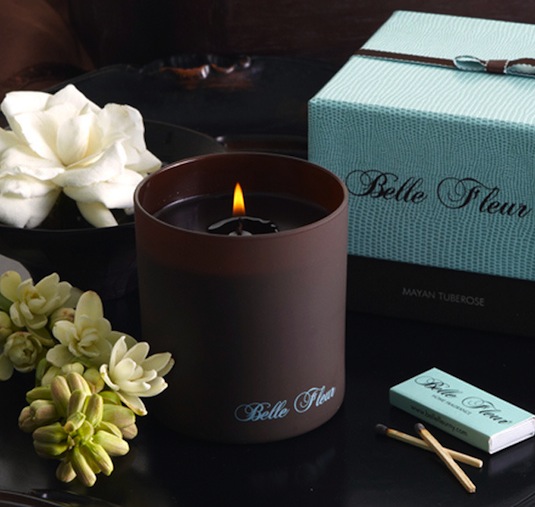 How important are raw materials to creating a Belle Fleur candle?
Raw materials are everything for us. Not only does it meld with our philosophy of high quality products and our roots in fresh beautiful flowers, but there's something that we just can't get away from, and that is authenticity. It is without doubt a function of our own expensive tastes in things of high quality, but we also want to be able to share the raw material we love with our customers. Our signature fragrance, Mayan Tuberose, an homage to the tuberose and gardenia and Meredith's favorite flowers, derives it's name in part from the vanilla bean we use that's cultivated from Mexico. The quality has such an incredible impact on the overall effect of the fragrance that using the regional reference in the name was a natural choice.

Every Belle Fleur candle and room spray have top, middle, and base notes. Is that unusual when creating home fragrances.
It may be a bit unusual but we have a completely different view on home fragrances. Unlike a perfume, a scented candle is understood, by the nose, as a whole in its entirety as opposed to by its parts. Yet, we like to ensure that the fragrances are structured properly with both volatile and more the stable aroma molecules. I was trained as an architect so I tend to respect the value of structure.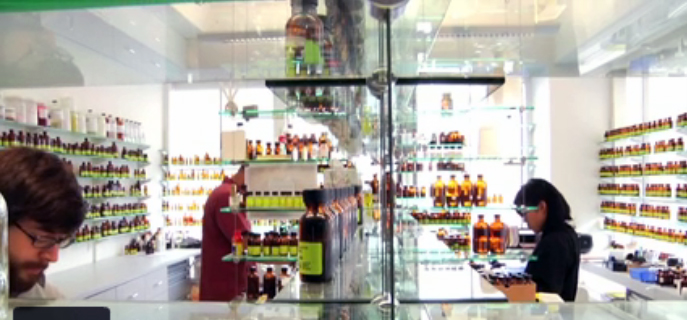 Will you be using your home fragrances as a spring board for a Belle Fleur perfume? It is us
We have always been on two tracks, home and personal fragrance. I strongly feel that what we create from the home is not necessarily meant to be worn on the body. They are structured so differently and personal fragrance is so much more intimate and less "public" than a scent for your living room. That said, there are certain characteristics or materials in our home fragrances that we would definitely use to make a perfume, but they would need to be built and adjusted to be worn (Editor's Note: Parfums Belle Fleur will be launching its first line of perfumes in 2013. At Elements Showcase NYC, we learned that Ralf Schwieger is the nose).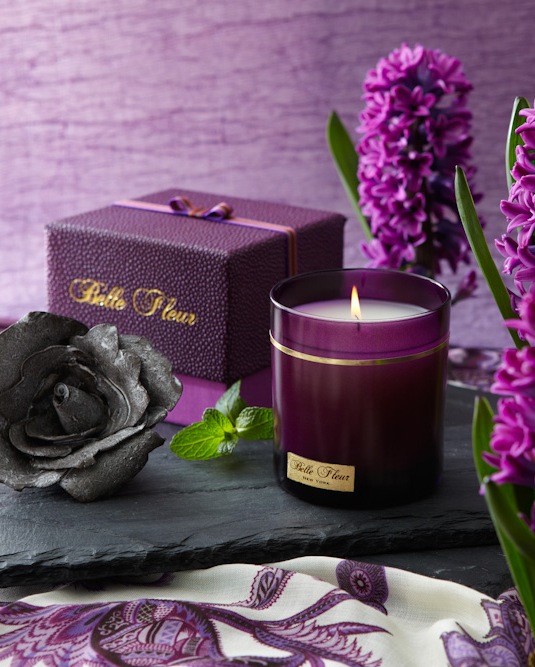 Sa Majesté La Rose is your homage to the rose. Please explain the "perfume-ality" of each and why you decided to create four.
Our latest collection, Sa Majesté La Rose, revolves around the idea of the purple rose and its grandeur. (Editor's note: In the language of flowers purple roses represent enchantment and love at first sight). We wanted to use rose absolutes harvested from different regions because, even though only two types of rose species are used in perfumery, they were all so incredibly different in character. We have four distinct fragrances and each speaks to the region or character of the rose absolutes. Rose Immortelle (Egyptian centifolia) is fresh, vivid and bold. Pétales d'Amour (Bulgarian damascena) is radiant and ethereal and ispired by the Garden of Eden. Velvet Santal (Turkish damascena) is so exotic and velvety smooth, it was inspired by the actual velvet-like texture of the rose petals. And finally, Imperial Oudh is a larger than life smoky, leathery rose. With our history in flowers, it only made sense that we pay homage to the grand dame of all flowers, but we wanted to do it in a modern and interesting way.
–Tony Perez,Co-founder of Parfums Belle Fleur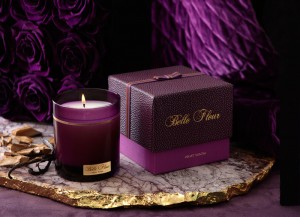 Thanks to Parfums Belle Fleur one of the four "purple roses" will be offered as a reader's choice. To be eligible, please leave a comment about something you learned about Parfums Belle Fleur AND a top, middle and base note from the Sa Majesté La Rose candle of your choice. (Michelyn's favorite is Petales d'Amour and Tony's is Imperial Oudh).
Draw closes May 23, 2012.
We announce the winners only on site and on our Facebook page, so Like Cafleurebon and use our RSS option…or your dream prize will be just spilled perfume.