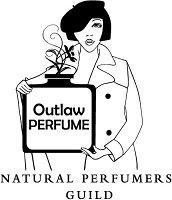 The idea of having a perfumer take us "Behind The Bottle" and the concept of The Natural Perfumer's Guild Outlaw Perfume project are almost a match made in Heaven. The idea of these projects as a challenge to the individual Natural Perfumers invited to participate and how each of them adapts to that challenge to create a fragrance is fascinating to me. While it isn't quite Iron Chef, creating under pressure is never easy.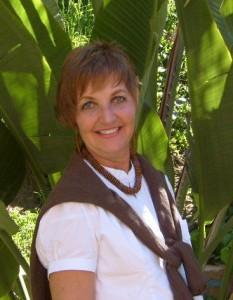 That is why I chose to ask JoAnne Bassett to describe her creative process in the composition of Amazing. In the material she sent out with her samples of Amazing she stated that she started off with a foundation of oakmoss and over the course of ONE afternoon of blending ended up with Amazing. I had to find out the story and here in JoAnne's words is how Amazing was born: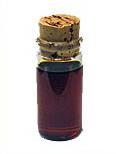 "When I first heard about this project from Anya, my mind immediately went to oakmoss absolute. I knew this was one of the sensitizers and I really love using it. It is a wonderful natural and I would miss it dearly if it were gone from my "palette". The naturals that I felt would be prohibited for sure would be the "outlaws" that I would use for my Outlaw Perfume. Green smelling scents, untested, and unusual were the themes running in the back of my mind as I was choosing the botanicals for this perfume.
So my first ingredient was oakmoss absolute..the really thick stuff. I love the smell and the dark, rich color…so fascinating. Cassie absolute was the second one and then celery seed, and violet leaf absolute…I jumped around in the formulation, not working on base, middle, and top notes but on whatever oil caught my eye. As I was adding these unusual botanicals to the formula I was amazed at the diversity. Very unusual oils wanted to "play together" and I said why not. It didn't make sense at the time. I was stretching and accommodating a wide range of naturals. Aside from vetiver and lavender essential oils, this formula is one of the most strange and inviting I have created to this date. Many untested naturals went in and it seems to work. If you would read the list of ingredients you would think what an unlikely pairing of notes. It contains 32 different oils.
At the end of the session I smelled the perfume and said Truly Amazing. It really is!"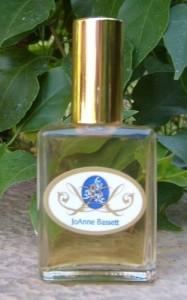 I have to agree with JoAnne, amazing is aptly named and I am still shaking my head over it being composed in one afternoon. Perhaps the lesson of Amazing is when an experienced perfumer is urged to work with a set list of ingredients their intuition can be their best guide.
For those who would like to try Amazing for themselves JoAnne has graciously agreed to give away Five Samples to those who comment on this article. The draw ends November 21st.
-Mark Behnke, Senior Editor