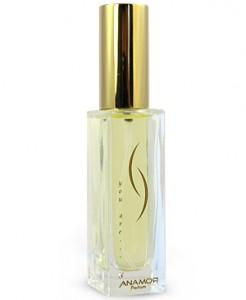 Anamor released their first fragrance in 2005, All That Matters was a simple fragrance centered around a Tibetan musk discovered on a trip to New York City. All That Matters sandwiched lily of the valley and sandalwood around that musk to create a simply constructed fragrance which allowed the wearer to understand what was so entrancing in the Tibetan musk. Based on the story behind All That Matters it seemed like there would never be another Anamor branded perfume. Then a press release landed in my e-mail announcing a second fragrance from Anamor, You Are.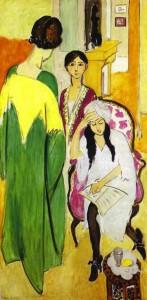 After the simplicity of All That Matters, You Are goes in a different direction. You Are has a more traditional fragrance architecture with top, heart, and base. All That Matters used two notes to enhance the musk accord. You Are has twelve listed notes and distinct developmental phases on my skin. You Are is so different that the press materials uses an art-based analogy to compare the two:
"If All That Matters is pure in its clean lines as to the style of a Picasso, then You Are is more moody like a picture of Matisse"
In the end You Are is something that was clearly meant to be an alternative to All That Matters.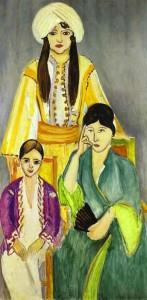 You Are begins with a full complement of citrus notes. Lemon, orange and tangerine combine to create a sunny, zesty mix. They are bolstered by three spice notes as first cardamom ushers the citrus notes into the spice cabinet to be joined by a light application of pepper and coriander. The top notes are kept on the bright side of things and You Are moves in to the heart as rose, lily of the valley, and jasmine form a floral fusillade as You Are picks up in intensity. All three notes are given equal footing and the green of the lily of the valley with the lushness of the rose and the sweet indolic feel of the jasmine are well-balanced. The base returns to the musk roots of All That Matters but this musk doesn't contain the complexity of the one used in All That Matters. In You Are ambergris and sandalwood are used to enhance the musk so as You Are evolves through its closing stages it becomes warm and comforting.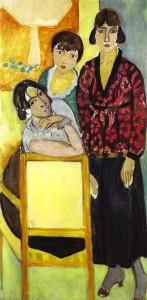 You Are has average longevity and average sillage.
Anamor has shown a refreshing attitude in releasing fragrances. Recently it seems like perfumers are releasing new fragrances at an ever increasing rate. Anamor has taken five years between fragrances and that kind of restraint has produced a fitting partner to the first unique fragrance by Anamor, All That Matters; with one in You Are which shows that taking some time can reap great rewards.
Disclosure: This review was based on a sample purchased from Luckyscent.
All art by Henri Matisse.
-Mark Behnke, Managing Editor