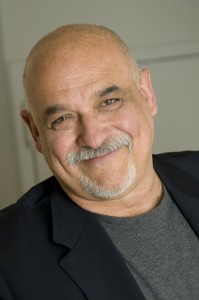 In 2007, I met Neil l Morris (and his partner David Garten of Neil Morris Fragrances at the Algonquin Hotel in New York City. for brunch on a picture perfect summer late morning. We drank cappucinos and ate berries and yogurt. I wasn't prepared for this big, charming man that had dozens of vials of perfume in his pockets; handing them to me the way Santa Claus or a favorite unlce ( he's too youg to be mine) hands out candy to eager children.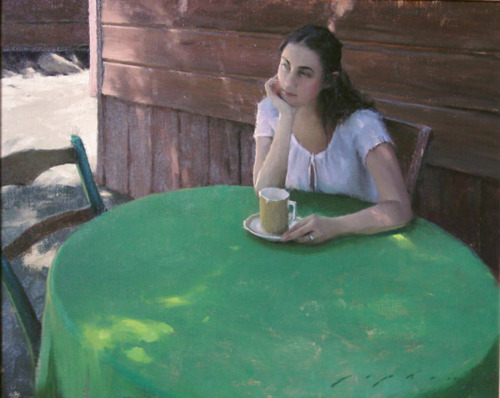 After four years almost to the day, I still call him the 'Proust of Perfume', based on his ability to create fragrances that evoke powerful emotion connections and memories. Many of you know of him by now, but back then only die hard perfumistas and locals really knew his talents.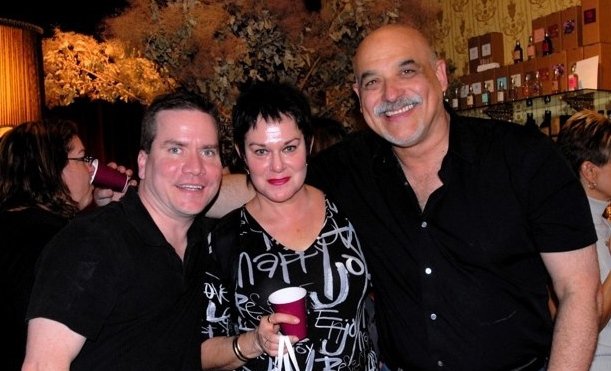 All in Black: David, 'Our' Ida, Neil
He's been attending Sniffapalooza for years as well and is a cult perfumer in the truest and most flattering sense of the word. Throughout my career as a journalist I have not missed an opportunity to feature Neil Morris, who is one of many perfumers who represent the indie spirit of American perfumery that I admire. But he was the first I met and hugged; he will always will be special for that.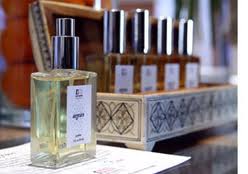 When we met in 2007, both you and David were doing trunk shows in Henri Bendel. I bought my first bottle of Neil Morris Fragrances then. (AFIRE) How does it feel to be back?
NM: First I want to say that I'm glad you're feeling better and back to work.it really is great to be back at Henri Bendel! We think it's a wonderful store and have made good friends there. Albert & Marinela in the fragrance department have been wonderful to work with when doing in-store events, as well as Jennifer & Kady, who are more behind the scenes.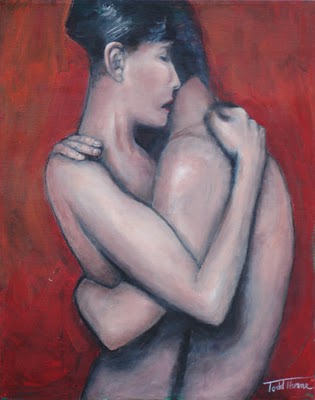 Pshaw , I never took a day off. I was blogging from the hospital. I was blogging after my marriage ceremony. Bloggers don't get a day off but thank you. The very first fragrance I bought and love the most….even with the dozens you offer is Afire. What is it about Afire that still draws me to it after so many years?
NM: I don't know, you tell me what draws you to it! Chandler Burr wrote: "I have never smelled anything quite like AFIRE" and fans of AFIRE agree and can't get enough of it! And all who wear it tell us it's one of the sexiest perfumes ever.
Well that's exactly it, its darn sexy and who doesnt want to feel sexy and smell great at the same time; I remember an editor who worked for me at the time was quite dismayed it didn't suit her.
I believe you were one of the first perfumers to create 30ml sizes, now so many have followed. Now there are companies selling 15ml!
NM: It seems a no-brainer now, but in 2008 it was rare.
Which perfumer do you feel the greatest affinity for?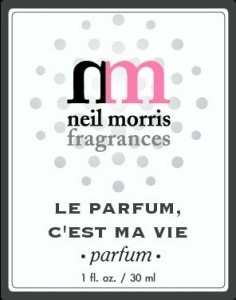 What inspired the vault collection?
NM: The VAULT COLLECTION is a compilation of fragrances that I developed over the past 30 years. After hearing from many perfumistas from around the world, we decided to launch the line for them because they were clamoring for something unique, fragrances you would never find in the mainstream marketplace.
Your strongest of your six senses?
NM: It's as plain as the nose on your face!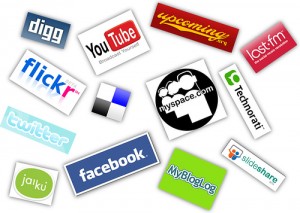 It's also my nom de plume–Fifthsensenyc! You don't love the internet… facebook, blogging.. what are your passions outside of perfumery
NM: Well. we are starting to get more involved with using social media for business. Personally, I'm a "child of the 50's" and love anything that has to do with that era, including going to diners, drive-ins, etc. I also enjoy traveling and love old sci-fi movies!
What fragrance did your father wear?
NM: Bay Rum
First olfactive memory?
NM: As a toddler I remember the smell of a fresh, clean blanket!
Brand of sheets you sleep on?
NM: Not fussy about such things. Whatever's on sale at Macy's
Try Frette. Really, there will be no going back..in amazing patterns , old world craftsmanship, high thread count -sweet dreams may even inspire a new perfume.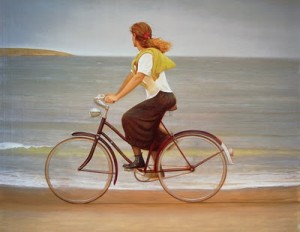 Which fragrance was the most challenging to create and why?
NM: CLEAR. I wanted to create a perfume that was fresh and clean but since there were already so many out there, I wanted to make certain that CLEAR was unique and interesting. I worked many months with many revisions and finally achieved what I was looking to do. Therefore, rather than smelling like fresh laundry or something generic, it really does capture the memory of the bicycle ride I took on that perfect day!
Last book read?
NM: Dune by Frank Herbert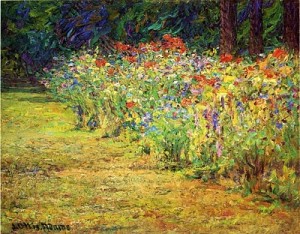 Explain your creative process
NM: There are many ways a creative process can manifest but for me it usually involves coming up with a "theme" for a perfume, whether a memory of something or someone from my past or sometimes in shows itself more organically, like the most recent perfume I'm working on – When Summer Comes. Summer is taking it's sweet time arriving in New England this year so I just started blending Notes together to try and capture the scents of summer – Honeysuckle, Tulip, Cut Grass, Cranberry, Heather, White Amber. It's developing a very "Cape Cod" feel to it. I'll send you a sample when it's done!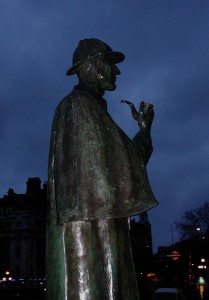 Thank you, I love Cape Cod during the summer and it's one of the greatest summer escapes for me, because I hate the heat . Whose memory ( a writer, poet, painter, musician ) would you like to bottle? What would it smell like?
NM: Sir Arthur Conan Doyle. I'm a huge Sherlock Holmes fan so the scent would obviously have smoke/tobacco elements. I'd also include Musk notes with Vetiver, Leather and Black Tea to capture the atmosphere of the rooms at 221 Baker St.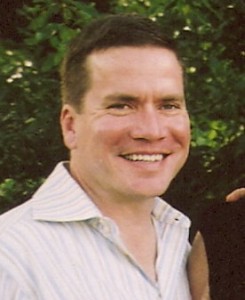 How did you and David Garten meet? Explain your partnership.
ahhhh we have a guest
DG : Neil and I met through a good mutual friend Al who invited a group of us to dinner and a show. While at dinner I was chatting with Neil and he told me that he created fragrances. I had never met a perfumer before and was so intrigued. What struck me most was his passion for fragrance. He told me that he created custom fragrances and sold some scents at a few stores in the Boston area. I couldn't get Neil and his passion out of my mind and called him up about ten days later and asked if we could meet. I told him he had a unique story, being a self taught American perfumer, and that I thought he could be doing more with it on a broader scale. I thought we should call it Neil Morris Fragrances because there are so few live perfumers that are the name behind the brand. I handle the business side of things while Neil focuses on creating unique and beautiful scents. We started out as business partners and have become the closest of friends.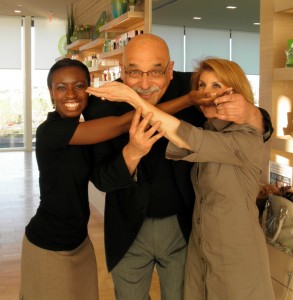 You are a bespoke perfumer. How do you create a fragrance for a private client?
NM: I conduct an intuitive interview that I have created over the years that associates the client's positive memories with scent. The answers the client gives lead me in a "scent direction" and I have them sample a variety of scents. Based on their reaction to the scents and how it works on their skin, we then work together to create a fragrance that has the right balance of top, heart, and base notes and works perfectly for the client. They leave the appointment with their fragrance in hand. Creating a custom fragrance for a client, and seeing their reaction when we are finished, is such an exciting experience for me. It's why bespoke perfume creation is my favorite aspect of perfumery.
Since we know each other so long what would my fragrance smell like?
NM: Magnetic, complex and very sexy!!!
Sounds just like Afire.
I am known for my interviews, but here is an excerpt from one of my fragrance reviews.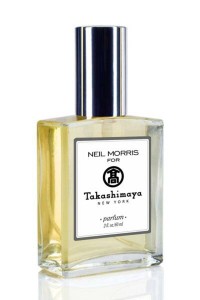 "Neil Morris for Takashimaya NY is in my opinion among Neil Morris's finest fragrant offerings. At the launch I was free to spritz and test on Neil, the Takashimaya management team and my fellow editors; it always smelled beautiful and differently on each of us. The fragrance is a Japanese painting (絵画, Kaiga– one of the most highly refined of the Japanese arts, encompassing a wide variety of genre and styles). Brushstrokes of Black Currant, Mandarin and Bergamot are layered with such delicacy over sparkling Aldehydes. Plum Blossom and, Jasmine Tea, bring the fragrance of Japanese Cherry Blossom to the forefront; fine strokes of Bamboo and Dossinia orchid are accented by Oak, and Oud which cast their sepia and grey incense hues over the ochre and indigo colors of Tonka and Orris"
Your fragrance Neil Morris for Takashimaya was one of the most evocative ever created to capture the spirit of a specialty store. It was nominated for a Fifi. How closely did you work with the ex-management there. Is it still being sold? It truly was Zen on Fifith Avenue
NM: The Takashimaya management weighed in on the process but gave me quite a bit of latitude because they trusted me to create a fragrance reflective of their brand. I obsessed about the scent and can't tell you how many versions I created. Neil Morris Fragrances retains the ownership of the formula specifically for instances like the very sad closing of Takashimaya New York. We will be launching the fragrance under a new name (which we haven't decided on). In the meantime readers may purchase the fragrance by contacting us.
Well, we can make a deal—- name it "Zen of Fifth, which I know you adore, and keep me in Afire !
A very well known and successful perfumer, told me that most classicaly trained perfumers are 75% are white, male and French (he is not)! I believe strongly in American perfumers. Thoughts?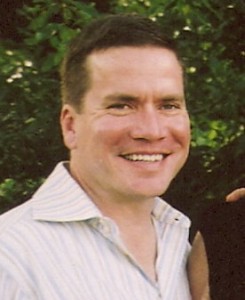 Here comes David…
DG – We believe that what is happening in the fragrance industry is similar to what happened with the wine industry in America. In the 1970's in the US, for most Americans there were only three choices for wine – Burgundy, Rose, and Chablis. If you were in a fine restaurant and had no knowledge of wine you were too intimidated to look at the wine list. Then with the emergence of boutique vineyards in Napa and Sonoma, we saw the emergence varietal wines as well as wines with a mix of grapes that had never been done before. The wineries started educating the public and took the mystery and pretense out of the wine experience. Soon American wineries were winning international wine tastings.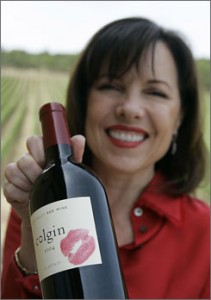 In a similar way, American perfumers are educating people about fragrance and making it more approachable. When we started the Neil Morris signature line of fragrances I wanted to include my inspiration as well as the notes of the fragrance on the packaging as a way of welcoming people into my way of viewing perfumes. I think you are going to see American perfumers push the envelope and be more adventurous with their creations. It's all part of the American spirit. And the prominence of American perfumers will continue to emerge.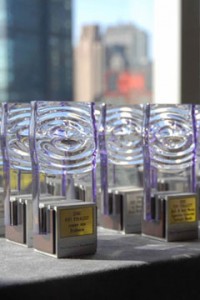 Yes, we saw that at the FiFi awards in 2011 with Mandy Aftel, -three finalist spots- for natural perfumery and Joseph Quartana , an American boutique owner, who actually won the award! I test about seven hundred fragrances a year and there are times when I am almost an ansomisiac. Advice?
NM: Fragrance appreciation – like everything else – goes through cycles. No matter how much you love something, there are periods when your mood says; "I've had enough for now". At times like these we may come to believe that nothing smells right on our skin when in fact it does. Case in point. When I was working on IZMIR I felt I was heading in the wrong direction and that it didn't smell good on my skin at all. But I wore it anyway – every day for a week – and guess what? I got more compliments on IZMIR than any other fragrance I'd worn!!! In fact, I was getting tired of people asking me what I was wearing! Now I love IZMIR and I feel it smells great on my skin. What changed?? Me. My attitude. My mood. Also, once you're feeling better you'll find that your favorite scents smell good on you again. (And maybe they still do, though you're not aware of it). Advice – When you've recovered, try wearing a perfume that you think no longer smells good on your skin. Then see how many people tell you that you smell wonderful!
Well that explains why I lost my mojo during an illness but it's back ! I always credit you with unleashing my inner psychic. Actually, you' re-taught' me how to smell and pick a fragrance with great accuracy for another person. Do you believe this is a gift people are born with, or can it be learned?
NM: I believe it's like any other talent. For some it's innate, but that doesn't mean someone can't learn it. Take piano playing, for example. Most people can learn to play the piano, with varying levels of proficiency, simply by taking lessons and practicing. But then you have people who have a natural ability, like you and they can play well right from the beginning.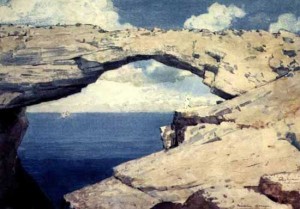 Lets talk about Asea
NM: ASEA was inspired by my first ever cruise taken in February 2010. I wasn't sure how I would feel about being out to sea, completely surrounded by water, but I loved it! I remember walking on the top deck that first evening out and looking up at the bright stars, smelling the briny sea air and for the first time in a while I completely relaxed. I wanted to recreate the memory of that evening and so ASEA was born.
You always sign your bottles…. When did this start?
NM: I always sign bottles when I'm doing any event where we sell our products. I also sign all VAULT bottles as these are made individually for the client. The reason I do this is because part of my approach to fragrance creation is to keep it as personal as possible. I want to make sure as many people as possible know how much I appreciate that they're wearing our perfumes.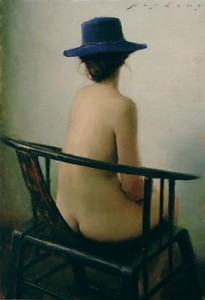 I really would love for you to branch out into candles and home, any plans ?
NM: Candles and home scenting are most definitely in the near future!
– Michelyn Camen, Editor in Chief
All paintings were chosen because they are American Artists..some like Homer Winslow are well known and some like Jeremy Lipking emerging.
Neil is offering an amazing draw prize. He is opening the vault. here is your chance to try any of the 50 vault fragrance and he will sign your bottle. All you have to do is tell us your favorite NM fragrance. Haven't tried one… that's ok here is your chance. just mention the favorite exchange in the interview , a bespoke memory for Neil to bottle and you are eligible. PLEASE SPECIFY A FRAGRANCE. The Draw runs through Wednesday June 29, 2011