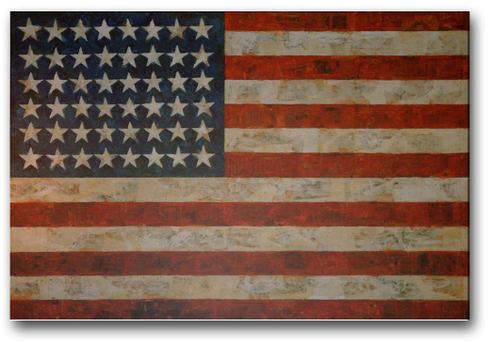 July 4th is American Independence Day and gives me an excuse to begin a series profiles of some of our best American perfumers and perfumeries. In the past several weeks we interviewed Mandy Aftel and Neil Morris. Liz Zorn . Dawn Spencer Hurwitz, DelRae Roth, Maria McElroy,Joanne Bassett, Sarah Horowitz Thran,Sarah Barton King, Christopher Brosius, Keiko Mecheri, Sylvie Ganter Laurie Erickson, Ineke Ruhland, Elise Pearlstine, Laurice RahmeCharna Ethnier,Amanda Walker Jane Hendler Alexandra Balahoutis, Lisa Fong, Yael Alkaley, Rodney Hughes, Sonsa Rae Joe Garces of Robert Piguet,Jessica Dunne of Ellie D.,Eva Marie Lind, DelRae Roth of Parfums DelRae and Shelley Waddington, appear on CaFleureBon .
Recently, Managing Editor Mark Behnke profiled Joseph Quartana, the FiFi award winning Soho boutique owner; Mark also represented CaFleurebon in Milan at Esxence. .
So what is an American perfumer? Like many of us they were born somewhere else, but spend much of their time in the U.S. They may even have dual citizenship, like Kilian Hennessy , Calice Becker, Yann Vasnier, Rodrigo Flores Roux (he has three passports hmmm) and Fabrice Penot; or like Liz Zorn and Anya, their families have roots planted before the signing of the Constitution.
That's America; we are a very young country only 235 yrs old.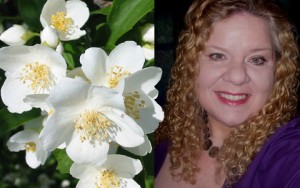 Anya McCoy: German ancestors came in 1690, later 1800s. An All American Woman–her background is a melting pot of English, Irish,Scottish,Welsh,African, Jewish, and Christian with a true cross-cultural upbringing in a mixed Italian/German/Irish/Jewish neighborhood in Philadelphia,(the home of the liberty bell) and thought the whole world was multi cultural like that! Truly a spectacularly diverse childhood— urban and adventurous, Anya now lives in Florida.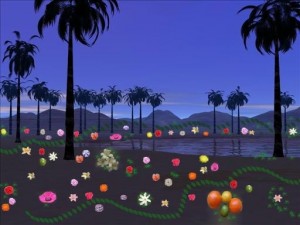 Digital art by Anya
According to Anya McCoy who is a natural perfumer and the President of The Natural Perfumer's Guild: "Americans lead the world in the establishment of 21st Century independent perfumers, true artisans who are carving out a new frontier with our art, the way our rebellious ancestors who fled oppression or starvation did when they came to America to have freedom and opportunity for their families!!! The Natural Perfumers Guild may have members from many countries, but it is American in its heart, and Mandy Aftel did start the movement for uniting artisan natural perfumers under a common name, for a common goal, which is to help each other develop professionally and creatively, and to educate the general public about natural aromatics and perfumes"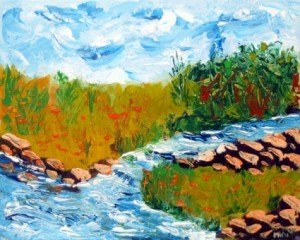 Her perfume that is truly all-American in concept is RiverCali. It was created to reflect the fragrant beauty of the citrus and rose growing areas of Riverside, California. She had a pink peppercorn tree outside her kitchen door, and was studying economic botany at the university. They have over 1200 varieties of citrus growing there, including the one that neroli orange blossom oil is made from. RiverCali reflects the region perfectly, and many Southern Californians have told her she captured the essence of the region. Composition: Pink peppercorn, neroli, two types of citrus petitgrain, rose, vanilla and sandalwood. According to Anya, renowned perfume critic Luca Turin loved RiverCali's drydown.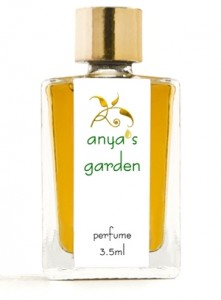 Anya has graciously has offered a 3.5ml of River Cali, to be eligible please leave a comment on what America means to you (even if you don't live here or hold residence here), your favorite American Perfumer or your favorite fragrance by Anya McCoy. Draw closes July 5, 2011
Happy Fourth of July from Cafleurebon from Siberia to Washington DC
– Michelyn Camen, Editor-In Chief and Anya McCoy, Anyas Garden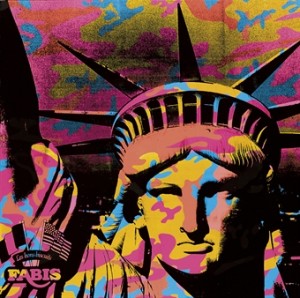 Editor's Note: It was the French people who gave America the Statue of Liberty
All artwork? All-American!!!! We would like to invite all American perfumers, shoppes and perfumeries to be part of this series.Email michelyn@cafleurebon.com
Forgive me, if I don't list every American perfumers' name; we may not know of you
We also acknowledge Dabney Rose, Ulrich Lang , Frederick Bouchardy,Belle Fleur Libby Patterson and dozens more, including retail and ecommerce sites Luckyscent, MinNewYork, The Perfume Shoppe, Ron Robinson, Eau Yes Ny,sniffapalooza and Indiescents.