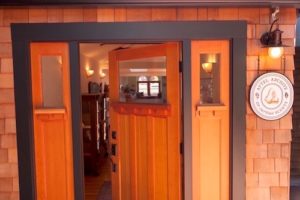 The Archive Of Curious Scents
Natural Perfumer Mandy Aftel of Aftelier Perfumes has a new perfume. Curious? Yes? An that is the name. Here is a little of the back story. According to Mandy, she has created an "Archive of Curious Scents" next door to her home where visitors will be able to smell more than three hundred natural essences derived from fruits, flowers, trees, grasses, and other natural sources (and take three samples home).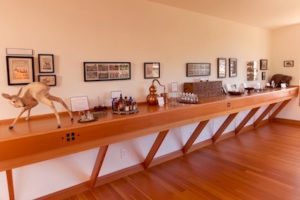 From the Archive of Curious Scents
They will be able to compare essences that have been aged for a century to their modern counterparts. They will be able to pore over more than fifty antique books from her collection, retracing the amazing history of fragrance. Every item in the Archive is authentic and original, including the hand-tinted postcards and engravings, some of which date back four hundred years.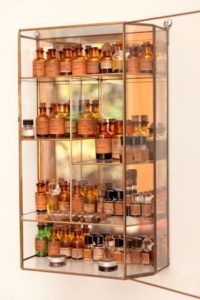 Rimmel Collection of Antique Essences
This amazing exhibit is open to the public: Location: Cottage at end of brick driveway, 518- 1/2 Walnut St. Berkeley, CA 94709
Phone: 510-841-2111 Email: info@aftelier.com
Open only on Saturdays 11 am – 6 pm. Limit of 6 visitors per hour. For more information:click here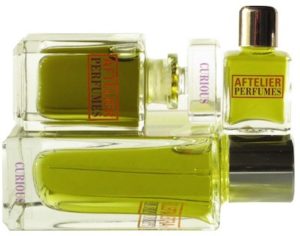 Now for the Curious perfume:
"Curious, inspired by the atmosphere of Archive of Curious Scents, is a smoky musk perfume, with notes of dried fruit and precious woods. The rich muskiness of Curious allows it to mix with each person's body chemistry in an intimate and idiosyncratic fashion. I adore tobacco absolute and think of it as the ultimate botanical musk note, especially when paired with the sweet mossy apricot-like hay absolute. An airy smokiness laces through the perfume from the opening to the ending, — burnt fruitwood and caramel. Mesmerizing orange leaf absolute, like a green orange, is refreshingly tart, animalic, and indolic. Curious opens with creamy and smooth wood brightened with dirty citrus and punctuated with spice. The texture of the perfume is like soft fur. The Aftel Archive includes an exhibit that deconstructs Curious perfume note by note, and chord by chord, so that visitor can explore the mystery of how each essence locks together to create the perfume".
Featured Notes: tobacco, hay, smoke, orange leaf, Siam wood, dirty orange.
photos: Joelbernstein.com
Via Aftelier Perfumes
-Michelyn Camen, Editor-in-Chief