ÇaFleureBon is the Number 1 niche and natural perfume blog in the world and a top international fragrance/beauty site. We are the premier online destination for niche, artisan and artistic perfumery. A top five global fragrance site, www.cafleurebon.com features daily articles and perfume reviews, as well as extensive coverage of global events, perfume news, in-depth features on fragrance ingredients, profiles of American perfumers, exclusive interviews with Master Perfumers, up and coming Scent Stars and Creative Directors.
the huffington Post New york Magazine, Forbes MagYocewce-the staced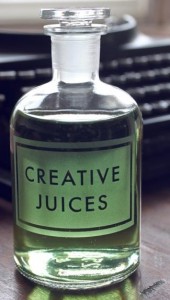 In-depth articles on leading Creative Directors include: Frederic Malle of Editions Frederic Malle, Kilian Hennessey of By Kilian, Romano Ricci of Juliette Has A Gun, Sylvie Ganter of Atelier Cologne, Christopher Chong of Amouage, Fabrice Penot of Le Labo, Sergio Momo of Xerjoff, Dom De Vetta of Shay & Blue, Jeroen Oude Sogtoen of Mona Di Orio, Neela Vermeire of Neela Vermeire Creations, Celine Verleure of Olfactive Studio, Clara Molloy of Memo Paris, Linda Pilkington of Ormonde Jayne, Sara Carner of Carner Barcelona, Alessandro Brun and Riccardo Tedeschi of Masque Milano, Renaud Coutaudier and Naomi Goodsir of Naomi Goodsir, Luc Gabriel of the Different Company, Jan Ewoud Vas of Puredistance are regularly featured.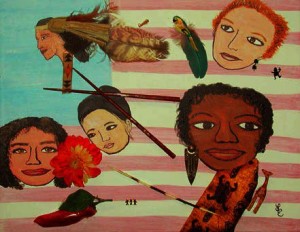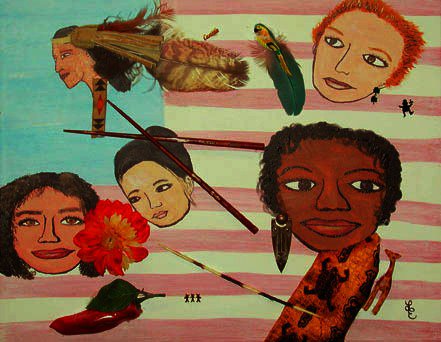 The ÇaFleureBon Profiles in American Perfumery Series has been instrumental in bringing world attention to over 135 American perfumers. The series helped put American perfumery on the contemporary Olfactive Map; with its first profile posted July 4, 2011.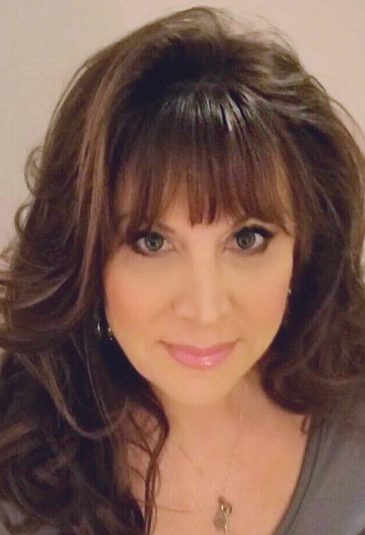 Michelyn Camen is the Publisher, Editor in Chief and Art Director of www.cafleurebon.com.
As an advocate of diversity and collaborative intelligence, in 2010 she launched the global fragrance site ÇaFleureBon (translated from French, the name is a phrase that has a dual meaning; "this smells good" and "this good idea"). With Ms. Camen's background in Fine Arts and Literature, there is a visual and literary slant to each article. ÇaFleureBon is a "scented salon" where all aspects of olfaction are explored through an artistic lens.
Over the past decade, Ms. Camen's articles and interviews on perfumery, style, beauty and pop culture have appeared in major print magazines, newspapers and on online fragrance and beauty sites. She is best known for her in-depth and intimate interviews with independent, emerging and established perfumers and influencers. Many of her interviews have been the first exposure for her subjects to a global audience.
In 2006, Michelyn Camen was the first American to interview Olivier Creed in fifteen years, as well as the first e-zine writer in the USA thereafter to interview international perfumers including Maurice Roucel, Calice Becker, Jean-Claude Ellena, Bertrand Duchaufour, Thierry Wasser, Francis Kurkdjian, Michel Roudnitska, Roja Dove, Frank Voelkl, Harry Fremont, Ralf Schwieger, Mandy Aftel, Camille Goutal, Rodrigo Flores-Roux, Patricia de Nicolai, Yann Vasnier, Pierre Guillaume, Mark Buxton, Geza Schoen, and Vero Kern. We look to the future with articles about rising scent stars; generation-next: Quentin Bisch of Givaudan, Patricia Choux of Mane, Luca Maffei of Atelier Fragranze Milano, Alexander Lee of Mane, Cecile Zarokian of Cecile Zarokian Sarl, Sonia Constant of Givaudan, Julien Rasquinet of IFF, Pierre Gueros of Symrise, Fanny Bal of IFF and Dora Bagriche of Firmenich.
Michelyn Camen is a multi-award winning marketing executive. She is a marketing and merchandising consultant to fashion, beauty, perfume companies and retailers. Michelyn is a Fragrance and Beauty Journalist and a Curator for http://ahalife.com, and Fragrance Contributor to www.stylecaster.com/.
After two decades in the corporate world as a branding, marketing and licensing executive for such companies as Playboy, Steve Madden, Hearst Corporation, Latina Magazine and Avon, she slipped off her powersuit to pursue her own business as a journalist and a marketing consultant.
Michelyn Camen is formerly the Editor-at-Large for Fashiontribes, Editor for Fragrantica, the Fragrance Editor for Uptown Social, the former Online Dating Columnist for More.com the New-in-Niche Columnist for Basenotes, and the Managing Director for BeautynewsNYC. She was the publicist and marketing consultant to Twisted Lily Fragrance Boutique in Brooklyn, which she helped launch in 2012, and through her 360 degrees media and marketing efforts set the groundwork for the boutique's international media acclaim. In addtion, Ms. Camen is the former publicist for Indigo Perfumery, Cleveland Ohio's only niche boutique and for www.luckyscent.com. She also is a consultant for Europerfumes, the leading niche fragrance distributor in the U.S.
Ms. Camen has been awarded Brandweek Magazine Marketer of the Year, Ad Age Marketing 100 and is a two-time recipient of License Magazine's '40 under 40'.
Follow her on Twitter @fifthsensenyc, Friend her on Facebook @Michelyn Camen, on Instagram @Cafleurebon and become a fan of ÇaFleureBon on Facebook.
Elise Pearlstine is an Editor for www.cafleurebon.com
Elise has been learning about and creating natural perfumes since about 2004. Elise has participated in three perfume projects with the Natural Perfumers Guild and is the Perfumer and nose for Tambela natural perfumes. She considers herself an Outlaw Perfumer, indie, completely natural and totally unique. Elise's love of natural ingredients is an instinctive draw to the natural world as reflected in her doctoral degree in wildlife ecology. She gets outside as much as possible to pursue her interests in birdwatching, photography, gardening and walking her two rescue dogs. The outdoors provides an ongoing inspiration to her perfume creation and a strong grounding in music also enhances her approach to creating natural perfumes. Elise's other activities include writing about perfumery, plants, the natural fragrances in her blog. Friend Elise on Facebook @Elise Pearlstine and follow her on instagram @elisepearlstine
Hernando Courtright is the Senior Event Contributor and Brand Ambassador for www.cafleurebon.com
Hernando grew up in Los Angeles and moved to New York to pursue a career in the music industry, where he worked for Warner Bros. Records and for A&M Records. Later he founded Courtright Mgmt Inc. which represented an exclusive roster of top record producers. Hernando is an oenophile, which ties in closely to his love of fragrance. His mother's French/ Mexican background exposed him to all things scentual. He has been an active participant on the NYC fragrance scene for the last seven years. Hernando, the father of two grown, children lives on the Upper East Side in New York with his wife and cat. He is an East Coast Board member of three non-profit foundations and an accomplished equestrian. Friend him on Facebook @Hernando Patrick Courtright
Lauryn Beer is a Senior Editor for www.cafleurebon.com
Lauryn Beer is fascinated by fragrance, the various roles it plays in our lives and how it connects with memory, art forms and history. From potent early memories of the interweaving smells of New York City to summer aromas of woods and hay, Lauryn has found that life is constantly, inextricably, punctuated by scent. She is a professional writer living in Washington, D.C. Friend Lauryn on Facebook @Lauryn Beer and follow her on twitter @elledebee
Ida Meister (Chayaruchama) is a Senior Editor and Natural Perfumery Editor for www.cafleurebon.com
Ida has been smitten with fragrance for nearly sixty years when as a young girl since she filched a tiny flacon of Lanvin Scandal perfume from her mother's bureau; she never gave it back. She considers it a great privilege to continue her active involvement in "The Perfumed World": consulting, evaluating fragrances as well as translating and writing copy for non-native English speaking perfumers. Ida has worked for 45 years as a nurse in acute care neuroscience/oncology, where her ability to identify various microorganisms, stages of illness and pain via her sense of smell has been very useful. She is an opera singer (B.M. In Applied Voice from the Boston Conservatory of Music) and a true Renaissance woman; Ida is a poet/musician and has been in love with the culinary arts since the age of 6. Ida loves to deconstruct food as much as she does perfume – from the simplest dishes to the most complex. Everything fascinates. All the arts exercise their charms upon her, as does nature in its myriad forms: imagery, hues, shapes, aromas, melody and bass, prose, poetry and languages intertwine with each taste, odor. Walking the tightrope between forensic and intuitive is her daily challenge, and perfume satisfies both. Ida has been writing professionally for fragrance sites since 2009. She was a founding Editor of CaFleureBon in 2010 and is thrilled to be back home. Friend her on Facebook @idameister
Gail Gross is a Senior Editor for www.cafleurebon.com
Gail's earliest memories are of the insides of flowers, of smelling them and eating them. Her mother saved the garden by introducing her daughter to the piano. Over the years Gail has maintained an interest in gardening, fragrance and music. In addition to more than forty years of piano teaching and composing, she has occasionally worked as a plant nurseryman, journalist and set designer. Current projects include writing and arranging a stack of tangos for string orchestra and organizing a half-century of accumulated perfumes. Gail and her husband live in the suburbs of Seattle, WA where she maintains a large garden of vegetables, fruits and flowers. Follow her on Facebook @GailGross
Robert Herrmann is a Senior Editor for www.cafleurebon.com
Robert was born and raised in San Francisco surrounded by the smell of the redwoods, the Pacific Ocean, chlorinated swimming pools, incense and peppermints, patchouli and in those days, pot smoke. Robert's life has taken him through stints as a Broadway singer, Art Gallery Owner, Brazilian gemstone importer, award-winning Innkeeper and Espresso Bar owner (not at the same time) and currently "retired and underfoot". Robert has written throughout his life, and now focuses on fragrance much to the horror of his ever-suffering allergy-riddled spouse. Follow him on Instagram @fragrantwanderer and friend him on Facebook @RobertHerrmann
Ermano Picco is an Editor for www.cafleurebon.com
Ermano is a perfume connoisseur, an evaluator and the editor of the bilingual blog La Gardenia nell'Occhiello. Bewitched by the power of scent since childhood, he is also passionate about art, food and travel. Ermano believes synesthesia is the most powerful way to connect our fifth sense. In 2012, his Pitti Frarganze Scent Diary was published on the Pitti Immagine website. In 2013 he wrote and directed "Arpeggi d'Aromi" an olfactory-musical show featuring perfume, prose and Operetta music from the Belle Epoque for the Italian distributor Campomarzio 70. Ermano is an accomplish fragrance expert who has been involved in Smell Atelier in Bologna and Esxence 2015 in Milan, where he was the key note speaker at a seminar devoted to Italian Perfumery in Modern Age, focusing on the Italian perfumery from the pre-WWII years to the 1960s. He is also part of the creative team behind the brand Rubini. Follow Ermano on Twitter @LaGardeniOcchie, Friend him on Facebook @LaGardenia nell'Occhiello and follow him on instagram @magnifiscent
Sebastian Jara is a Senior Contributor for www.cafleurebon.com
Sebastian has been producing fragrance reviews on YouTube channel LookFeelSmell Great, since 2012 and has grown a substantial audience of followers on YouTube, Facebook and Instagram. His attraction to perfume began in 1977 in Beirut, Lebanon from his dad who brought back perfumes from his travels to Europe. Now Sebastian travels the globe in pursuit of the finest fragrances. His thirst for perfume knowledge is unstoppable. He loves to share his expertise with those who have interest in learning more, or simply finding a new scent or two hundred. Follow Sebastian on YouTube @LookFeelSmellGreat, Instagram @lookfeelsmellgreat, Facebook @lookfeelsmellgreat, Twitter @LFSmellingGreat
Sandi Lundberg is an Associate Contributor for www.cafleurebon.com
Sandi lives in the West High Desert in the US. She's certainly not your typical gal from the boondocks. Sandi's a lover of all things that awaken and light up her senses (all of them.) She owns and run a small business, Meditatio Aromatics. Sandi constructs custom massage blends to respected therapists and hand crafts Castile soaps. Essential oils are her most respected tools, with her camera running a close second. Friend her on Facebook @SandiLundberg and follow her on Instagram @Injoyinutah
Danu Feith-Syr is a Senior Contributor for www.cafleurebon.com
Fragrance, History, Art, Poetry and the written word are what define Danu. Several lifetimes in one, extensive travels around the world, she values motherhood, Classical study and is at heart an Aesthete. Her path has taken her from Biochemistry, to Head Chef, to Organic Winemaker, to Officer of the Institute of Peace Studies and Global Philosophy, Museum of the Muses in France. Danu is at heart a Perfume lover and Fragrance Writer. She is currently living on Waiheke Island, New Zealand and has a grand passion for all things French. Friend her on Facebbok @Danu Seith-Fyr and Follow her on Instagram @danuaustot
Despina Veneti is an Editor for www.cafleurebon.com
As she cannot imagine life without love, solidarity and humour, she also cannot imagine living blissfully without cinema, music and scent. Fragrance is for her much more than a mere accessory; it's self-expression and a mood-changer; a product where science, empirical know-how, and sheer artistic inspiration meet in a bottle; an astonishingly potent trigger of memories and dreams; and – in case of vintage scents – a chance to actually FEEL the past. Despina spends a lot of time studying the history of perfumes, especially intrigued by their sociological and cultural dimension. A former lawyer with a Master's Degree in Criminal Law, she has been a film reviewer for 15 years, and a life-long cinephile. Born and raised in Greece, she now resides in Paris where she lives and breathes cinema, while constantly exploring this eternally fascinating city of beauty, culture, flavour and scent. You can friend her on Facebook @Despina Veneti and follow her on Instagram @despinavnt.
Marianne Butler is a Senior Contributor for www.cafleurebon.com
Marianne's mind pops with thoughts of ancient trade routes, post-War fashion, rock 'n' roll and world religions every time she inhales a new fragrance. She has spent three decades guiding the photography at many of the US's top magazines, sneaking away whenever possible for travels in South America and North Africa. Follow Marianne Butler on Instagram @Spritzi_McGillacutty