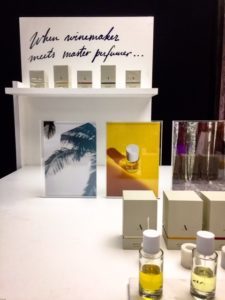 Abel vita Odor all natural fragrances photo by Ermano©
We first learned about Abel vita Odor perfumes during Pitti Fragranze, when Contributor Ermano Picco reported about the natural perfume company founded by former winemaker Frances Shoemack with perfumer Isaac Sinclair (trained by no less than Master Perfumer Maurice Roucel). Abel vita Odor, now based in Amsterdam, is a collaborative venture between two New Zealanders (Abel vita Odor also made our Best of CaFleureBon 2017 perfumes with Golden Neroli which was Ermano's favourite).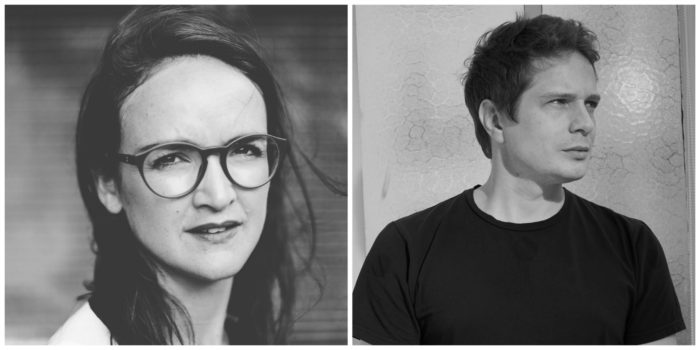 Abel vita Odor Perfumes: Frances Shoemack and Isaac Sinclair
Their collective vision has resulted in the Abel Odor range of five inspired Eau de Parfums, all produced with natural oils and components, organic where possible. A clear and pure clarity emanates from the fragrances. I find myself totally enamoured, the Winemaking connection, the New Zealand alliance and the absolute nature of these creations, akin to pure winemaking techniques I favour, a distillation of the best components. Frances and Isaac have perfected a symphony of harmonics with an edge that awakens the senses to a new paradigm of Perfumery. Akin to the drinking of wine in the perfected form of glassware, here the perfumery is gifted a directness that brings the core of each component to the fore.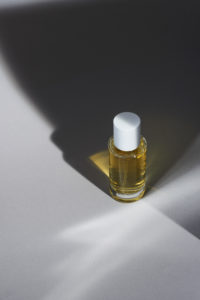 Abel vita Odor Perfumes Grey Labdanum
My favourite in the collection is Abel vita Odor Grey Labdanum:
'Steele, the breaking of the waves, enduring, frosty flakes falling, speaking your mind without overthinking it' –Abel Odor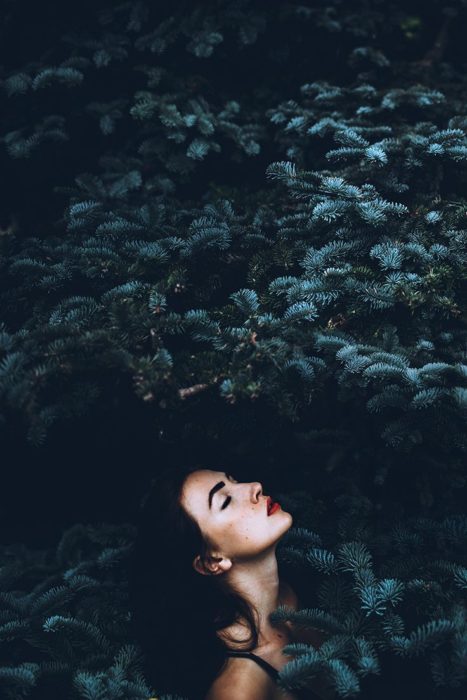 Pollography, Christoph Poloczek©
Grapefruit and bitter orange forerunners demand my attention, Abel vita Odor Perfumes Grey Labdanum as shafts of sunlight piercing the grey on wave-wet stones flagging down the incoming Patchouli, like a rising tide. I am transfixed by images of deep herbal lawns and tidal lines etched upon a beach, saline, there is an herbaceous ozonic that is astride its deeply incense base, rich and redolent with Labdanum and Clary Sage.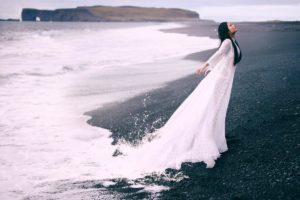 In Rolling Waves, Sarah Ann Wright©
The jolted awakening of inbreath on the edge of soaked rainforest, wet vegetation, dripping verdancy and all dark loamy earthiness. An exploration from earthy bush, to barefoot walking over lawns to the foreshore of the sea, after the maelstrom.I walk in the aftermath of Island storm, stood betwixt land and sea, rainforest at my back, the rivulets, droplets on my bare feet crushing herbs underfoot, water resides everywhere, grey skies loom over now exhausted grey seas, clouds scudding from hours of exertion on wave lashed coasts and steel fallen rain, welcomed on a parched land, that was begging on its knees for rejuvenation.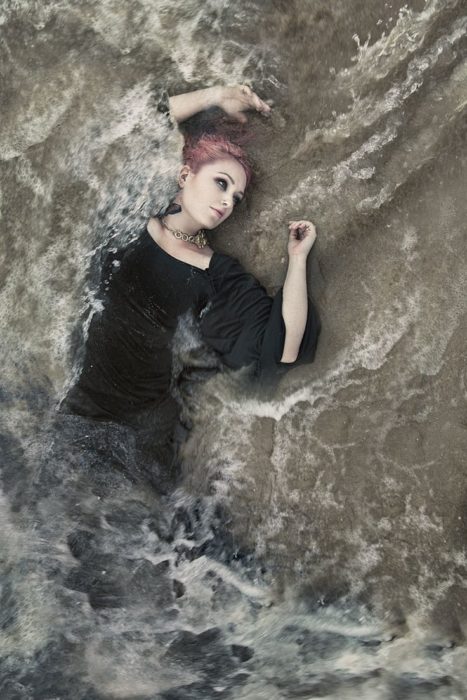 Three Rivers Deep Dark Beauty©
I breathe as if for the first inhalation, in this renewed landscape, I am not separate from it, the relief of water imparted to a dying landscape is reflected in my inhalation of this fragrance, pure and unadulterated, bright clarity illuminates my mind, soaked hair strands flying in the abating wind, senses racing. Skin tingling, a redolent earthy sensuousness ignited by the Patchouli and Labdanum in unison. Labdanum's musky ambergris, smoky incarnation is a definitive stroke that carries the scent forward over many hours, feeling as the retreat to a Lovers arms, behind me on the shore. Grapefruit, Bitter Orange and Violet, Patchouli, Clary Sage, Labdanum.
Quick reviews of the four others in in the Abel vita Odor Perfumes collection: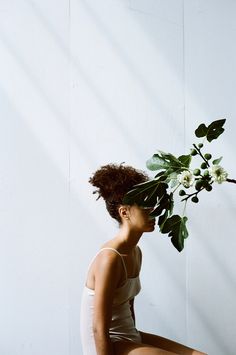 via tumblr
Abel vita Odor Perfumes White Vetiver is a creamy fresh and spirited vetiver, warmed tropical light on white washed, weather worn wood, deeply grained by time. Lime, spearmint, bergamot, ginger, palmarosa, vetiver, vanilla, ambergris, creamy citrus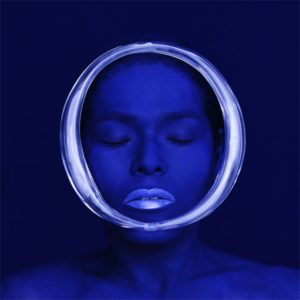 In Abel vita Odor Cobalt Amber, I feel the heat of day emanating from night stones, warm heart of cicada sung nocturne, immersed in deep cobalt night, an embrace. pink pepper, cardamom, juniper berry, cacao, tonka, peru balsam.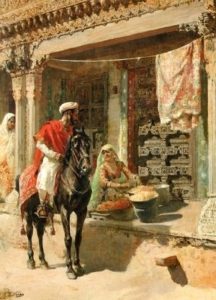 Edwin Lord Weeks – Street Vendor
Abel vita Odor Red Santal is a precious concoction of heated spices that leads you into narrow shaded streets, of twilight filled old towns, coastal lights and solar infused sea. Clove bud, pink and black pepper, bergamot, ginger, thyme, East Indian, West Indian and Australian Sandalwood.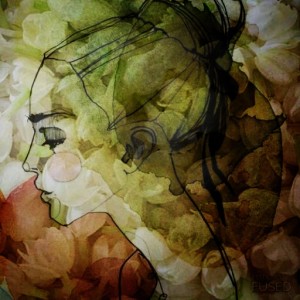 Digital art -M.C.
Abel vita Odor Golden Neroli: sleepless deep night weave this fragrance borne from walled gardens of nocturnal seducers. Neroli, matcha tea, peitgrain, ylang, ylang, jasmine sambac, East Inidan Sandalwood and Vanilla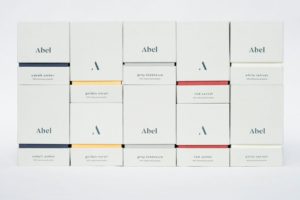 Abel vita Odor Perfumes
I am fascinated over and over by these alluring beacons of a new breed of natural perfumery; Abel vita Odor (living) fragrances constantly evolve, everything from the finely crafted scents to Abel vita Odor's elegant packaging speaks of a purity and simplicity.
Danu Seith-Fyr, Contributor (with contributions and from Michelyn Camen, Editor-in-Chief)
Samples received with thanks from Frances Shoemack of Abel vita Odor Perfumes. Opinions my own.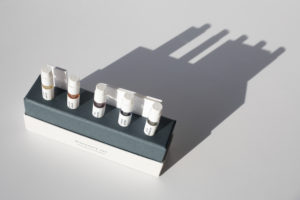 Thanks to the generosity of Frances Shoemack and Abel vita Odor, we have a 3 Abe vita Odor Perfumes discovery sets (containing all 5 fragrances), for 3 registered readers anywhere in the world (register here if you have not already done so). Please leave a comment saying what appeals to you about Abel vita Odor fragrances, which you might like the and where you live. Draw closes on 1/13/2017
We announce the winners only on site and on our Facebook page, so Like Cafleurebon and use our RSS Blog feed…or your dream prize will be just spilled perfume.