Drawing down the moon

Grounding into the earth

As above so below

From the ground through the crown

Natura naturata

What got me on the subject of perfume and the chakras (energy centers of the body) recently was last week while I was sampling perfumes from Amanda Feeley's natural perfume line I started playing with the juxtaposition of two particular perfumes, Queen of Punk and Bennacht.

Amanda's Queen of Punk scent is a tribute to girl punk bands, particularly one she loves called the Mo-dettes and is a dirty blend of civet, tobacco, fossilized amber, cognac, coffee, rose, linden blossom, bitter orange, black pepper and mimosa. Amanda says this is a perfume designed for a girl who is "sassy, funky, and isn't going to take anyone's guff".

I was really struck by how… for lack of a better word… brown the perfume Queen of Punk smelled. A rich earthy brown like a mixture of burnt umber and sienna. It smells less like a perfume and more like someone's personal scent, a really really nice BO. It has nuances of boy and girl in there; it is at once spicy, tangy, floral, funky and dirty. Queen of Punk has the grounding sexy quality patchouli and vetiver lovers enjoy but has a furrier feel and a more rounded bouquet, with a few reds and purples peeking out from the underpinning of umber/sienna reminding me of the colors found in the bark of a sequoia tree.

What might "connecting" with the root chakra or chakra #1 with the aid of scent do for me?

The root chakra is associated with creativity, grounding and financial or money issues. Connecting well with your root chakra might help you resolve issues around money, help to inspire creativity and help you feel more connected with the earth in a practical way.

In Amanda's collection I found what I perceived to be the polar opposite of Queen of Punk in the perfume Bennacht. Last week among five other perfumes I wrote about Bennacht, a composition of Mukhallat Attar (Mukhallat is an Arabic word meaning a mixture of several floral essences such as rose, saffron, bela, genda etc) and two of distiller Dabney Rose's hydrosols Alchemy Gold hydrosol and Luminous Hydrosol. Bennacht comes across giving me the vision of a luminous seashell white color with pinkish very slightly gold/copperish hues and wafting a kind of scented purity that really assumes its name "Bennacht" which is an old Irish word for blessing or benediction.

What might "connecting" with the crown Chakra or chakra #7 with the aid of scent do for me?

The crown Chakra is associated with spiritual evolution so connecting with #7 might help you with matters of the spirit such as life purpose, faith, feeling "blessed" and feeling connected with the whole of life on this planet and indeed out into the universe. Chakra seven awakening brings back a sense of wonder.

The light sweet floral Bennacht is meant to be worn to uplift your soul and as a blessing to the spirit. The purity that this scent imparts to the wearer further gives me the impression of a kind of "heavenly" aspect making me think that the two perfumes Queen of Punk and Bennacht could be worn as one wished in order to invoke a kind of chakra balancing between the "above", heaven aspect and the grounding, sensual, playing in the dirt animal instinct aspect the scent Queen of Punk invokes.

After thinking these particular thoughts for some time (and in case you are wondering I neither smoke, drink or imbibe drugs of any kind J ) I began to feel the need for a third scent, a kind of "middle scent" that would vibe with the heart chakra and be a bridge between the other two. I started looking for a simple light rose scent among my collection and came across American Beauty by Dawn Spencer Hurwitz. American beauty has exactly the sweet light rose simplicity I was looking for, a powdery, baby doll pink vibe that seemed to perfectly match the other two perfumes in power, but in the tone and vibration of the heart. American Beauty is a very lovely, joyful aroma that rather reminds me of the Chelsea Flower Show and the sweetest kind of tea rose scent.

What might "connecting" with the heart chakra or chakra # 4 with the aid of scent do for me?

The heart chakra is associated with love and with connections of all kinds, to other humans, animals and even plants and the natural environment, as well as romantic love. Connecting and awakening your heart chakra will help with all relationships, to connect more deeply on an emotional level and to inspire the same in others.

The 3 scents Queen of Punk, Bennacht and American Beauty created a trio that I was very pleased with and completed my thought so to speak.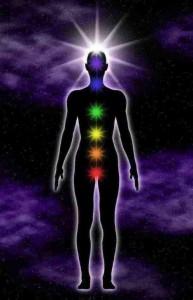 I know many perfume companies have created lines for the chakras or energy centers of the body. I would be happy to continue the conversation and exploration of this particular aspect of perfumery in future posts. My personal experience in this field includes 20+ years of study and practice of body and energy work, meditation, dance, and the study and formulation of natural aromas and aromatherapy perfumes. The Hindu Chakra system consists of 7 chakras but I have also studied a system that consists of 9. Various colors have been assigned to the chakras for purposes of meditation the most common being red/brown for the 1st or root chakra, green for the 4th or heart chakra and white for the crown or 7th chakra. My interpretation of pink for the heart chakra takes a certain artistic "liberty" that some may not agree with but my experience with energy work shows me pink for the heart is as valid a color as green. As my mother would say "to each, their own".
Comment on site to enter our chakra-chakra-chakra draw. 3 lucky winners will be eligible to win these two samples: Queen of Punk and Bennacht. Draw ends Dec 5, 2010
Disclaimer: The chakra correlation with these particular perfumes was entirely my idea and not based on any claim from the perfumers who created these scents.
Bennacht and Queen of Punk can be found at: http://www.artfire.com/users/AbsintheDragonfly
American Beauty can be found at: http://www.dshperfumes.com/
Natural or Blended: Bennacht and Queen of Punk 100% Natural, DSH American Beauty is 60% natural
Sillage: Modest (all 3 perfumes)
Longevity: Modest (all 3 perfumes)
Worth the risk to buy unsniffed: American Beauty and Bennacht sure, Queen of Punk is a bit odd but you might take a risk and buy a sample vial, it's really interesting. FYI I did buy a full bottle of Bennacht and Queen of Punk I liked them so much. I already had a bottle of DSH American Beauty.
The Mo-dette photos are graciously offered to Amanda freely to use, by the photographer: Ralph Alfonso
Sequoia tree pic http://www.notesfromtheroad.com/sierrarange/images/tree_world_01.jpg
Seashell image http://www.fantaseashells.com/images/IMG_2955_800px.jpg
Baby Doll http://www.fotosearch.com/bthumb/CSK/CSK013/ks1848.jpg
Chakra pic http://www.way-of-the-wild-rose.com/images/bigstockphoto_Chakra_733396.jpg
–Monica "Skye" Miller, Natural Perfume & Senior Editor