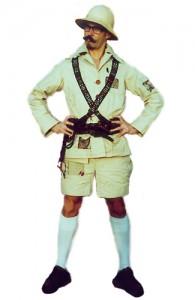 We are just hours away from the the New Year —a time for reflection…. a time for celebration. We make our resolutions… most many never keep. One resolution for the perfumista ? "I won't buy so many fragrances!" A new fragrance doesn't have to be a new release or smell good on your friend; opt for a scent that suits you.
I am lucky to be able to have a second occupation at a world famous specialty store, which allows me to be surrounded by some amazing niche fragrances and to have befriended several perfumers. Although I am there to sell, the best part of my job is sharing my passion with someone who is new to fragrance or with the perfumista who has come in to smell the newest release…but may leave with the wrong purchase. I am intimately familiar with many niche brands, large and small, such as Parfums DelRae, The Different Company, Eau de Yosh, Le Labo, Serge Lutens, Frederic Malle, Byredo, Nasomatto, Carthusia,and L'Artisan Parfumuer.
How do you choose a new scent? Based on my experience with clients and by listening to perfumers I have come up with the following suggestions: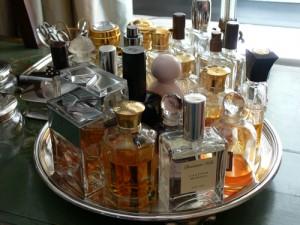 1. Look at what you have already.
There may be a theme to the fragrances in your collection. You may buy from a specific brand or only buy fragrances with vanilla. As you look, pay attention to the ones you do not wear as often. As I try to pare down my collection, I look at "what is missing?" Normally, there is a certain note (i.e. Black Currant, Fig, or Tuberose) which I am exploring and want to continue with. After I have made this decision, I move to Stage 2.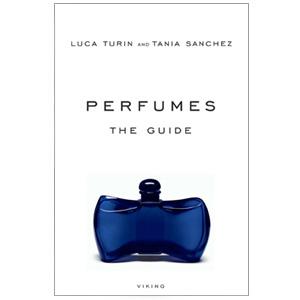 2. Research.
Most likely if you're reading this, you are an individual who does this already by reading reviews, interviews or articles on different fragrance web sites or blogs. I look for the similarities or differences and compare to those fragrances already in my collection. Once I have narrowed down the decision, the fun begins in Stage 3.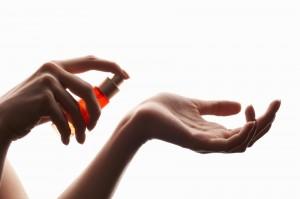 3. Testing the Fragrance.
In my research, I try to find out who sells the fragrance of interest. I visit the same stores and same sales person/fragrance specialist, at each vendor, to test out my choice(s). Returning to the same individual(s), will build a relationship and they will come to know your likes and dislikes. I have a "Test-Three-Times" before buying rule. There are times where I am able to get a sample to take with me to test. Other times, the fragrance line may not have samples, only the tester bottle. Since I normally lean toward buying niche perfumes, I rarely detour from my Test-Three-Times rule. Here is how I come to a conclusion:
> If I love it the first two tries = it's added to my collection.
> If I like it the first two times = it goes on my Wish List
> If I dislike it more than two times = wait for a different time to try again before writing it off.
If the scent you are interested in is not available in your city/town, go online. Most websites will offer samples for a small fee. This is a great way to try a scent. I enjoy www.luckyscent.com.
All rules are meant to be broken. There have been three times when I have broken my Test-Three-Times rule; these were instant loves (even after giving it only 15 minutes). They were Brooklyn by Bond No. 9, Grey Vetiver by Tom Ford and Sublime Balkiss by The Different Company. Here is a little description of my "love at first sniff" trio.
Brooklyn by Bond No. 9:
This is a scent to be enjoyed by all. The combination of the juniper, grapefruit, guaiac wood and leather notes has a finish of a gin & tonic drink.
Grey Vetiver by Tom Ford:
From the first smell, I knew this was going to be a hit. I have come to enjoy vetiver in its various combinations but this one haunted me after one test. As I wore it, I could not stop smelling my wrist. People probably thought my wrist was attached to my nose. The smoky vetiver is accompanied by salty marine notes mixed with some spices.
Sublime Balkiss by The Different Company
Having researched this company started by Jean-Claude Ellena who then turned it over to his daughter Celine Ellena, I wanted a scent from a second generation nose which includes a rose note. This is composed of a beautiful blend of bergamot, black currant bud and leaves, violet leaves, patchouli and leather. This scent is like nothing I have had and it is the one on which I get the most complements.
Once you have decided what you are purchasing, it is time to move to Stage 4.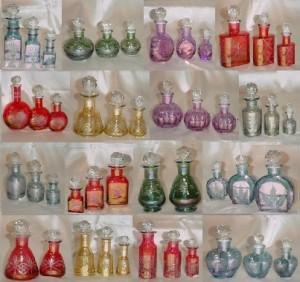 4. Decide on the size of the bottle.
Most of the bottles in my collection are the 1.7 oz (50 ml) size because I don't have the room for the larger bottles and enjoy traveling with some of them. Lately, I have been purchasing travel sizes. This allows me to try the scent a little longer than a small sample and if I love, love, love it, I will buy a bottle. The sales associates will try to get you to buy the larger size by telling you it is cheaper per mL. This is where you need to understand your personal pattern of use. If you can't remember the last time you finished a bottle the small size is always the better choice. Now, on to the final stage.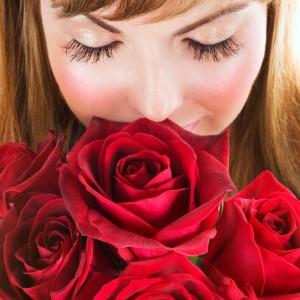 5. Enjoy your new purchase.
Before I am off on my next fragrance adventure and conquest, I take the time to enjoy my latest addition. Make the decision to wear your new acquisition as part of getting ready in the morning or preparing for that special dinner with one you love. I have seen people wear a fragrance to work out, that way you smell it with each new exercise, the point is get to know what you have and enjoy it. In other words take time to smell the roses, or tuberoses, or sandalwood, or oud…..
What is my New Year fragrance going to be? I only have a few hours to decide. Maybe, my decision will be made from my Christmas morning stash. I am leaning toward something from Le Labo, Frederec Malle or the latest from Eau de Yosh. What will be your new scent this New Year?
Links:
What is Niche Perfumery by Elena Knežević on fragrantica.com
http://www.fragrantica.com/news/What-is-Niche-Perfumery–100.html
Becoming a Perfumista by Angela on Now Smell This
http://www.nstperfume.com/2007/10/19/becoming-a-perfumista
–Mario T. Gomez, Contributor
Editor's Note: From the entire team at Ca Fleure Bon we wish all of our readers a Healthy and Happy New Year! We hope to see all of you throughout 2011.