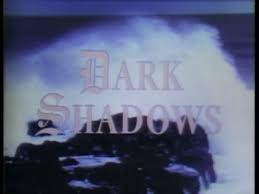 Thus opened Dark Shadows, television's first gothic soap opera, 50 years ago. Populated by vampires, witches, zombies and werewolves long before mixed genre hits such as Buffy the Vampire Slayer and gothic romances in the vein of True Blood hit the screens. Dark Shadows wove together horror, science fiction and romance every afternoon as it charted the intrigues and travails of the seemingly doomed Collins family in and out of three centuries and fantastical storylines.
The rando winners are
US, CANADA AND EUROPE: Thanks to Leo Crabtree of Beaufort London for a 50ml bottle Coeur Noir Candin
US, CANADA AND EUROPE: Merci Benoit Vernier 50 ml bottle Ex Nihilo Sweet Morphine diedre
US, CANADA AND EUROPE: Thank you to Creative Directors Karl Bradl and Carlos Quinetero of Nomenclature for 100 ml bottle of Orb_ital rayna
US ONLY: With gratitude to USA Brand Ambassador Diane Haska of Caron Paris for Caron Narcisse Noir 30 ml edt in a faux galuchat flaçon. You can order any current CARON fragrance including the coveted urn perfumes by calling Diane(212) 308-0270 | (877) 88-CARON |dhaska@alesgroup.com sofia
USA ONLY: From Tony Perez of Belle Fleur there is a Belle Fleur Imperial Oudh 7.5 oz. oz candle frankie
USA ONLY: Thanks to SmallFlower Apothecary in Chicago we are offering Santa Maria Novella Armenia Paper crystal
If you are one of the six winners of the draw please follow these instructions. Email michelyn at cafleurebon dawt com with the exact name of your prize as the subject, i.e 100 ml bottle of Nomenclature Orbi_tal, your complete mailing and phone details by 11/6/2016 11:30 AM EST. This is a deadline and no exceptions if you are late. Please use your email from your comment so we know it is you. A thoughtful note to the sponsor is always appreciated.