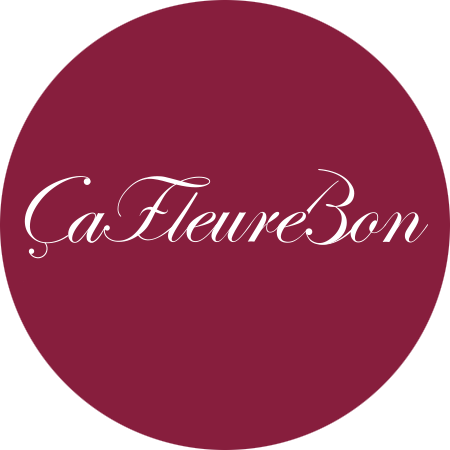 Our Editors and Contributors hail from New York City to New Zealand, and although based in the U.S.A., CaFleureBon has a global mindset when it comes to fragrance. We have cultural differences and not all of us are native English language speakers. Our passion for perfume is what unites us, it is our Lingua Franca. The top 2017 Best Perfumes were diverse and represented mainstream, independent, designer, luxury, artisan, and natural houses. For many of our readers perhaps it was your first exposure to some incredible scents, ones that told stories that were daringly different, but always eminently wearable.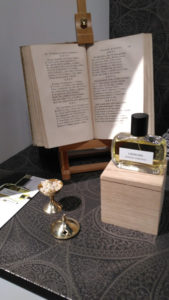 2017 Best Perfumes honorary award to Grimoire
For us, each rose above the thousands marketed and sold in 2017 (there were a few we wanted to include that we smelled in 2017 that were presented at trade shows in 2016, so we did not include them as they appeared in our 2016, we want to give an award to Anataole Breton's Grimoire, as one of our 2017 Best Perfumes, as it technically debuted last year). In Part One, Ermano Picco and I brought you our 2017 best perfumes and some that we found lacking. For Part 2 Ida Meister and Robert Herrmann gave us their respective top ten and now Sr. Editors Gail Gross, Lauryn Beer and Contributor Danu Seith-Fyr close out the year. An incredible amount of time and effort go into each of these 2017 best perfumes posts (all our reviews and articles actually) and I am blessed to have such a dedicated team and such generous draw sponsors –Michelyn Camen, Editor-in-Chief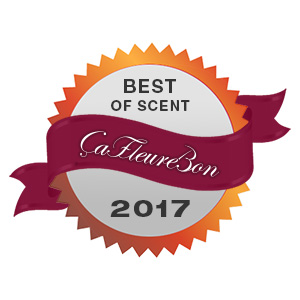 Gail Gross' 2017 Best Perfumes (alphabetical order):
Aedes de Venustas Pélargonium (Nathalie Feisthauer): Pélargonium (the Russian Fifi Award winner 2017) evokes the scent and color of the flower reflected in the artwork of 17th century Dutch Masters. With Pélargonium, Nathalie Feisthauer uses her fabulous perfumed palette to paint a unique and sophisticated "still life" in scent.
Atelier des Ors Musc Immortel (Jean-Phillipe Clermont/ Marie Salamagne): Musc Immortel is a scented journey through the fragile bloom of a vivid, deep purple iris – shot through with the sensuality of musk and the golden sunny qualities of Helichrysum.
DSH Perfumes Habibi (*Dawn Spencer Hurwitz): Habibi, my darling, my sweetheart, was created as homage to orange blossoms and honey. When I wear Habibi, my perfumed romance in a bottle, I relive years in the Middle East and the romantic tale of the star-crossed lovers, Layla and Majnun.
Jo Malone English Oak & Red Currant (*Yann Vasnier):The scent of English Oak & Redcurrant recalls the history and legends of old England. Ancient magic is brought to life by perfumer via juicy redcurrant, the silvery glimmer of transparent mandarin and the strength of English oak.
*M. Micallef Jacaranda (Martine Micallef, Jean-Claude Astier and Geoffrey Nejman): I have been a fan and a collector of M. Micallef for many years. Jacaranda is, for me, a beautiful, surreal surprise, a new experience for me with the house. Jacaranda create a sensuous atmosphere of olfactory colors – fragrant clouds of mauve, purple and blue.
Mugler Les Exceptions WonderBouquet (Jean-Christophe Herault ): In WonderBouquet the fantastic and the familiar embrace, creating an otherworldly, fantasy floral. It is a quintessentially feminine fragrance, recalling vases filled with blossoms and kitchens redolent with the scents of hearth and home. Yet with all of this familiarity there is something otherworldly about WonderBouquet. Perhaps it is the Mugler mystique, connecting everyday life to the alien, and to the imaginal world of memory, storytelling and futuristic fantasy. WonderBouquet exemplifies the Mugler mystique, connecting everyday life to the alien and to the imaginal world of futuristic fantasy.
Nomenclature Holy_wood (Frank Voelkl):Holy_wood, Nomenclature's "neo-stalgic" tribute to Hollywood glamour. The soft, transparent patchouli of the Clearwood® molecule, created by Firmenich in 2014 (and since used as a supporting actor in many beautiful fragrances), becomes the star and takes center stage.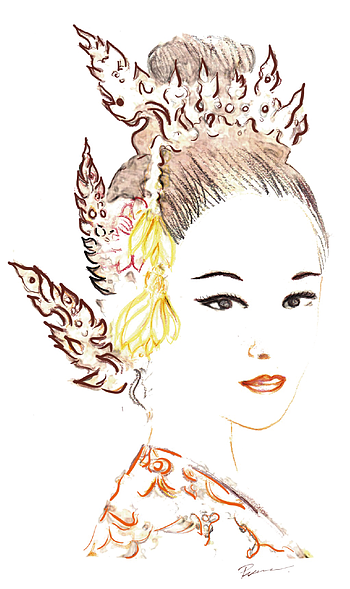 Parfums Dusita La Douceur de Siam (Pissara Umavijani): With La Douceur de Siam, Art & Olfaction Award winning perfumer Pissara Umavijani opens a door into an unforgettably exotic, tropical night. Bruised blossoms of golden champaca and ylang ylang release the fragrant paradise of Dusita, rich with humid life and mystery.
Parfums de Nicolaï Rose Royale (Patricia de Nicolaï) captures the freshness and vitality of a newly opened rose, the delicate, ephemeral nature of the petals and the air, the hour and the spirit of the rose garden. What Mme. did for Oud in Oud Sublime and Oud Extreme, she accomplished in the penultimate rose perfume of the year.
Perfumology Blyss (Justin Federico): I have enjoyed many perfumes based on scents of grapes and vineyards, but Perfumology boutique owner's Nir Guy's first fragrance in collaboration with Justin Federico satisfied my cravings for late harvest Sauvignon Blanc and Chateau d'Yquem. The rich fruity esters of Blyss, the honeysuckle, crisp green apples, exotic tropical fruits and slight hints of grass and stony flint create an unforgettable toast to tenderness.
Shay & Blue Parfum Nashwa (Creative Director Dom de Vetta and perfumer Julie Massé): The Arabic word "Nashwa", نشوة, translates to joyful excitement, comfort and ecstasy. Parfum Nashwa is that and more; pure luxury concentrated in a gleaming, golden flacon. The very first delicate spray suffuses my skin and immediate surroundings with a sunny amber freshened with just a touch of bergamot and neroli. This gentle and balmy opening evolves into a crisp, sweet woodiness, reminiscent of a fine Borneo oud graced with creamy undertones of butter and coconut. A trace of dark chocolate colors the heart of Parfum Nashwa with a tawny hue Nashwa is not so much a gourmand fragrance as it is a hypnotic and tranquilizing aura. –Gail Gross, Senior Editor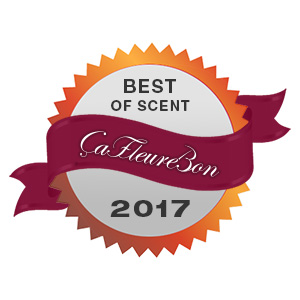 Lauryn Beer's 2017 Best Perfumes (alphabetical order):
Bogue Profumo MEM (Antonio Gardoni) Imagine smelling the richest shade of purple you can imagine in a tobacco field. A sumptuous, gorgeous affair, MEM is a sexy ooze of honey, cherry pipe tobacco, and the most multi-dimensional lavender I've ever smelled (from four different absolutes). It is decadently, dizzyingly gorgeous, and completely seductive. If Jicky and Habanita produced a love child, MEM would be it.
* Cire Trudon Mortel (*Yann Vasnier): Candlemaker Cire Trudon's first foray into perfumery brought out 5 perfumes from renowned perfumers Antoine Lie, Lyn Harris and Yann Vasnier. Vasnier is the perfumer behind my favourite from the collection, Mortel, spicy incense that warms on the skin, cousin to Cire Trudon's famous Spiritus Sancti candle. Mortel is not a complicated fragrance, but its censer-like smokiness and counterpoints of spice and sweetness have a spare beauty that stirs memories of church and humanity.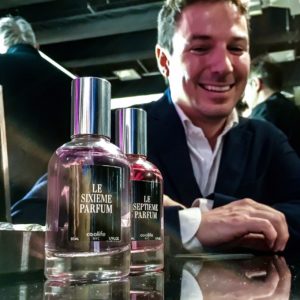 Coolife VI (*Luca Maffei): A sunny, sparkly iris? Perfumer Luca Maffei pulls it off. His vibrant fragrance for Coolife is the most upbeat floral around. With its zingy citrus notes and sweaty tang of labdanum, this iris ought to be a bit ashamed of herself, but she is so damned charming you can't blame her for being something of a party girl. I'd wear her on the mistiest, drippiest of grey days and feel the sun smile from behind the clouds.
* Masque Milano Times Square (Bruno Jovanovic): An homage to the over-the-top, dayglo Times Square of the 1980s, Masque Milano's fragrance like smells someone stuck a huge violet next to the amps at a Van Halen concert. Paired with a neon rose the size of a subway train and some bosomy tuberose, and some Kool-Aid-raspberry sorbet-department store lipstick accord, Times Square manages to be good trashy fun and surprisingly beautiful.
Olfactive Studio Woody Mood (*Betrand Duchaufour): Inspired by a mysterious photograph from the 1960s, that caught founder Celine Verleure's eye at a Paris art exhibition. Woody Mood is a rich perfume of many layers. In the hands of Bertrand Duchaufour, it is redolent with deep aromas of woods, smoke, resins and roots, all shot through with a brilliant shaft of citrus. It is, to my mind, Olfactive Studio's best work to date.
Sauf Contre Bombarde 32 Renaissance man Fillipo Sorcinelli of UNUM's second line, Sauf's three perfumes are built around incense, and each translates a different timbre of the organ into scent. While all are exquisite, Contre Bombarde is perhaps the most stunning incense perfume of the last decade: resinous, woody, poignant, it shimmers with such resonant beauty that it suggests the celestial.
*Vero Profumi NAJA (*Vero Kern): A stunning tobacco scent, NAJA is Vero Kern's 10th anniversary fragrance. She brings out every aspect of tobacco — the loamy, spicy smell of the dried leaf combining with woodsy smoke of a lit pipe and the hay-like perfume of young plants in the field. But it is the way Kern wraps the tobacco around linden blossom and osmanthus that makes NAJA so compellingly beautiful.-Lauryn Beer, Senior Editor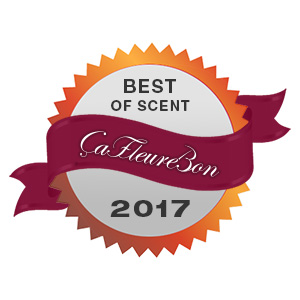 Danu Seith-Fyr's 2017 Best Perfumes (alphabetical order):
House of Matriarch Antimony (Christi Meshell): Fascinating, alluring, shapeshifting this scent that contains 111 elements, the quintessential Temple perfume. Created for CaFleureBon Project Talisman Antimony spirals off the skin in smoke and incense laden wreaths as if rising from the heated censor charcoals to envelop me, every pore of my skin inhaling sacred smoke. Christie Meshell has expounded her Alchemist's Art to high expression using all naturals, precious attars and resins breathed into an altered state- charred Frankincense, Ashes. Ancient Egypt beckons me through the temple alleyways; the scent of deep florals and centuries old attars are juxtaposed with heated skin.
Meo Fuscuini L'Oblio (Giuseppe Imprezzabile):The silence that speaks, a whispering of old carvings on stones, in ancient streets that resounds in all the concealed places, reaching into all the shrouds within. Absolute stillness; this perfume's vivid Iris and Immortelle is tempered by earthy incense and woods. L'Oblio etches words upon flesh, indelible and sempiternal.
*Olivier Durbano Pierre Poemes Labradorite #13 (Olivier Durbano):The never dying Sun, enters as a brilliance that blinds the sight with scent, a swirling entrancement of Palo Santo, richly woven with veins of Tuberose, a sanctified eroticism that shocks in its intensity. Labradorite #13's is all smoky, sweet opoponax ethereality, endings and beginnings within the extremities of experience. From the very outset I am swathed in the generosity of spirit within this fragrance, in its bold animality and sheer seductive heart, its effervescent introduction and it sacred tone. Olivier's Rite of Passage; daring, courageous and illuminating.
Santi Burgas Palindrome 1(Rodrigo Flores-Roux): An unearthly, paradoxical adventure, there is addiction pouring off my flesh; its sheer citrus opening is tempered with soft creaminess that I just simply cannot get enough of. A pure unadulterated lemon ebullience explodes from my wrist, light, bright heady and intoxicating. Palindrome 1 moves to creamy cacao into the resinous then into rich ambery woods. Rodrigo Flores-Roux has created a perfection of symmetry.
*Suede de Suede, Mona di Orio (Frederik Dalman): Suede de Suede is layer on layer of the finest textiles next to skin. Fredrik Dalman, under the direction of Jeroen Oude Sogtoen has captured the scent of tactility, the touch of sheerest gossamer in abundant layered abandon on flesh, slowly and deliberately removed one by one over the passage of time, exquisite revelation. Osmanthus, strawberry leaf and the very interesting tart Cloudberry embrace rich Cedarwood and earthy Patchouli, lending the whole composition an air of deep sensual enfoldment and definitive luxury. – Danu Seith Fyr, Contributor
E-I-C's Note: "Asteriks" * appear before the perfumes and or perfumers that made Michelyn, Ermano, Ida and Robert's 2017 Best Perfumes.
For "The Finale" which includes 10 of our favorites, is open to all CaFleureBon registered readers, so be sure to register or your comment won't count.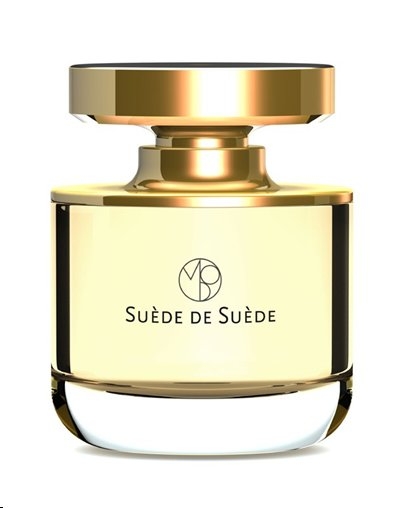 Worldwide: 75 ml of Maison Mona Di Orio Suède de Suède ((if you entered yesterday your comment will count twice but there is only one winner)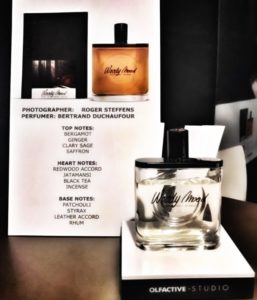 Photo: Michelyn
EU, US and USA: Olfactive Studio Woody Mood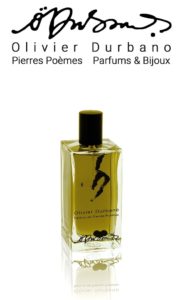 Worldwide: 30 ml of Olivier Durbano Labradorite #13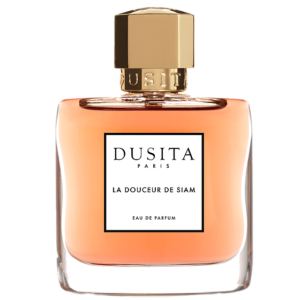 Worldwide: 50 ml Parfums Dusita La Douceur de Siam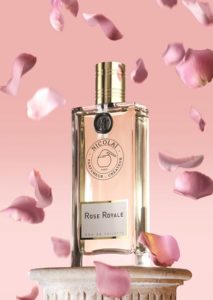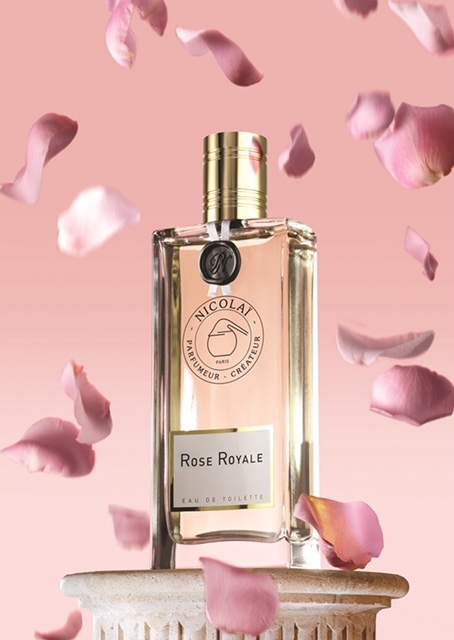 Worldwide: 30 ml Parfums de Nicolaï Rose Royale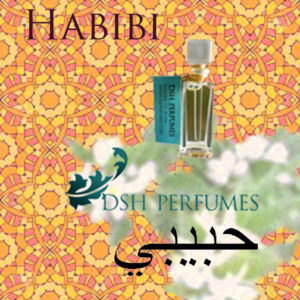 Worldwide 3 ml deluxe spray of DSH Perfumes Habibi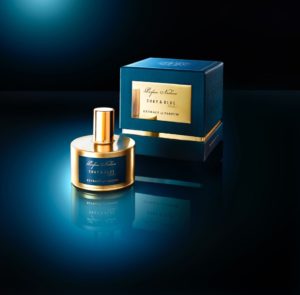 EU, USA and Canda 60 ml Shay & Blue Parfum Nashwa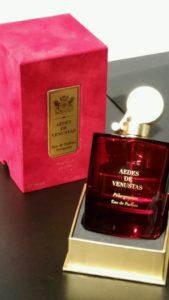 EU, USA and Canada 100 of Aedes de Venustas Pélargonium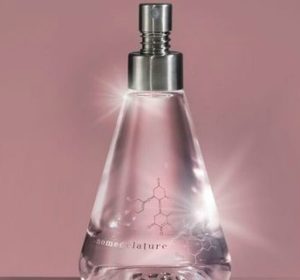 EU, USA and Canada 100 ml Nomenclature Holy_wood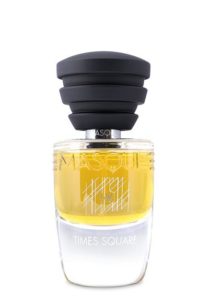 EU, USA and Canada: 30 ml Masque Milano Times Square (if you entered for this your comment will count twice but there is only one winner)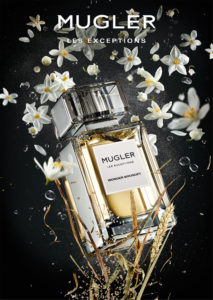 USA Only: 80 ml Mugler Les Exceptions WonderBouquet
To be eligible, please leave a comment with what you thought Gail, Lauryn and Danu's choices for 2017 Best Perfumes. Do you have any comments overall on all of our choices? What were some of your favorites and where you live and as many of the 11 that are being offered (country restrictions). Remember there is still time to enter 2017 Best Perfumes from Ida and Robert's 13 draws here, and Michelyn and Ermano's "Best and Worst of 2017" 8 draws here. This draw closes January 2, 2018
We announce the winners on our site and on our Facebook page, so Like Cafleurebon and use our RSS blog feed…or your dream prize will be just spilled perfume