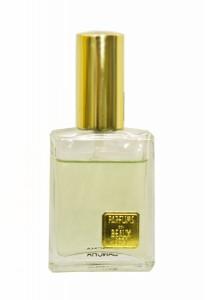 When it comes to the independent  perfumer community, there is a group of talented artists who create interesting fragrances time and again. Dawn Spencer Hurwitz is one of the members of that group for me and her latest release Bancha rewards my assessment. Although the name did not prepare me for the fragrance I would eventually try. Bancha is a form of Japanese green tea and when I heard the name I was expecting to see Ms. Hurwitz attempt her impression of an austere green tea fragrance which I thought would be a perfect spring fragrance. When I received my press release describing Bancha I saw that Ms. Hurwitz was also thinking about a fragrance that would allow one to figuratively shrug off the dead of winter and spring to life with energy. Her idea was to use ayurvedic principles of scent to bring balance to our spirit. This inspiration makes Bancha a celebration of natural fragrance made of up of zesty fragrant aromas.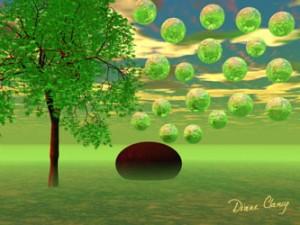 Bancha starts off with a triptych of citrus; green mandarin, lime peel, and yuzu mingle together. The juicy pulpy feel of the mandarin and the yuzu is cut elegantly with the greener quality of the lime peel note. There is also a very slight hint of mint underneath all of this. It gives the opening moments of Bancha a sinus clearing clarity and already one can feel the renewal of spring radiating off one's skin. The heart is an even more inspired mix of notes as basil, pine, rose and jasmine come forward. The rose and the jasmine emerge first to be followed by the slightly resinous feel of the pine. The linchpin of the heart of Bancha is the basil. This piquant herbal note works in contrast with the floral notes and is complementary to the pine. The heart of Bancha is a gorgeous feeling of renewal as all of the fresh fragrances of spring are on display. The base returns to one of the most familiar therapeutic and perfume fragrant notes in the presence of sandalwood. In Bancha it is a mix of Australian and Himalayan sandalwood and it creates a creamy clean woody finish to this fragrance.
Bancha has below average longevity and average sillage. As a natural fragrance it is not surprising that Bancha doesn't last as long but the ingredients used are high quality and they have a good intensity while they are there.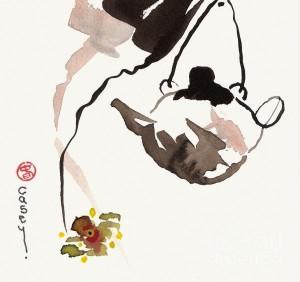 Ms. Spencer Hurwitz sought to  calm and bring balance to our inner spirit, even when we are at our most stressed. Bancha is one of those fragrances that  evokes hope adn energy. I feel better for having had it on my skin in this early springtime.
Disclosure: This review was based on a sample supplied by Dawn Spencer Hurwitz.
– Mark Behnke, Managing Editor