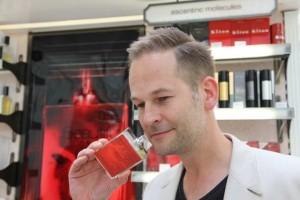 Our draw for The Beautiful Mind Series: Intelligence & Fantasy was one of Ca Fleure Bon's most popular.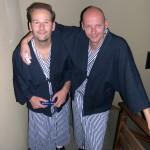 Mark Buxton's and Geza Schoen's accomplishments as perfumers are well-known. But it's their 25 year friendship that earns these two gifted perfumers the title "Friends-in Fragrance" in Michelyn Camen's Interview.
The beauty of this perfume Geza Schoen calls it "an ode to summer and its memories" was a collaboration between Geza and Christiane Stenger, the youngest 'Grand Master of Memory' in the world.
THE WINNER IS WIM JANSSENS
Thanks to everyone for entering once, twice and some five times (and sharing with FB and Twitter friends).
Wim Janssens please contact michelyn@cafleurebon.com and congratulations