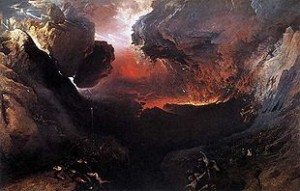 It's all over the papers and the cable news: the End of the WorldTM as we know it is beginning tomorrow (Saturday, 21 May 2011) at 1800h in your local time zone; with The Rapture. Hush, children. I just relay the news. I don't make it or write it.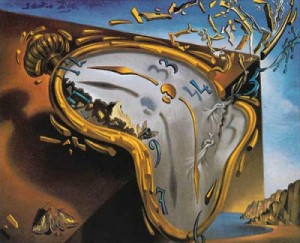 There are some Facebook groups set up and postings on some perfume bulletin boards all asking "What does one wear to 'Rapture'?" Even the American Centers for Disease Control is using it as a hook to promote emergency planning though I think they're confusing two different scenarios: (http://emergency.cdc.gov/socialmedia/zombies_blog.asp).
The big question for fashionistas and perfumistas is what to wear, after all you'll be wearing it a long time. Well, we're here to help (with a little assist from mum who's always willing to play). So- in no particular order and with no descriptions or comment whatsoever (maybe a short aside here and there) here are some thoughts for a fragrant cataclysm.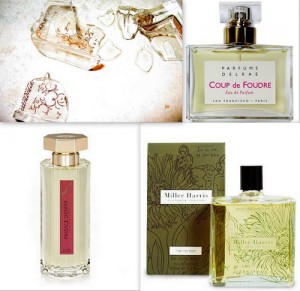 By Killian – A Taste of Heaven
Avon – Rapture (Victoria Secret and BPAL have their own)
Parfums DelRae – Eau Illuminee
Parfums DelRae – Coup de Foudre
Parfums DelRae – Mythique (for the doubters)
L'Artisan Parfumeur – Passage d'Enfer (This one's mentioned a lot. One wonders….)
Caron – Coup de Fouet
Givenchy – Ange ou Demon
Helena Rubenstein – Heaven Sent
Avon – Timeless
Avon – Occur! (Note the exclamation point.)
Gap – Om (A little calm's always a good thing when facing zombies.)
Thierry Mugler – Angel
Calvin Klein – Escape
Bond #9 – Scent of Peace
Helena Rubenstein – Bonne Chance (Got to love it!)
Miller Harris – l'Air de Rien
BPAL – Good; Evil; Penitence; Thunder and Blazes, Tears, Idle Tears; and Oblivion (They must know something that I don't.)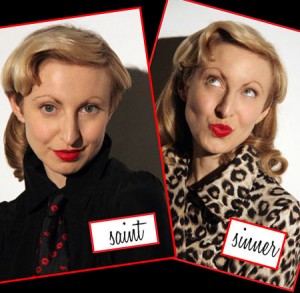 (Now all I need are lips. Lipstick Queen's Wine, but will it be the Saint or Sinner version?)
Oh, and remind the kids they should still get their chores done and it may be a really good time to tell someone "I love you." Just in case.
–Mary Beth Devine, Contributor
Editor's Note: Just having a little fun with the doomsday prediction. I expect we'll all be here come 6:01 PM tomorrow night.
Art direction EIC Michelyn Camen…
What's in your survival pack?