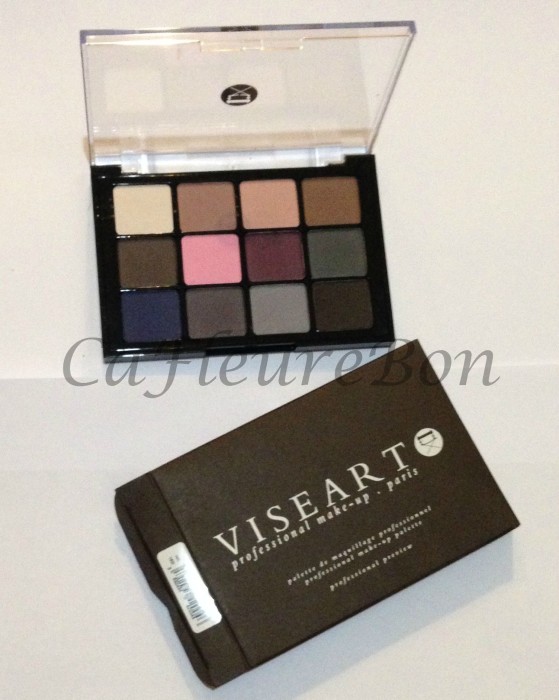 How many eyeshadow palettes do you own? Be honest, do you use every single color in multi-pan palettes? This will be my third review of Viseart, the Paris based Beauty Company known for its HD quality palettes for the face, eyes and lips. Each eyeshadow palette contains 12 pans, is minimally packaged in plastic cases, is approximately $ 80 USD and created in small batches thus the out of stock situation. 01 Neutral Matte (Gaia of The Non Blonde does a great review of the Viseart Neutral Matte Palette here) is the beauty bloggers darling but there are actually three different matte Viseart shadow palettes: Neutral Matte (lean towards the warmer side of the color spectrum), Dark Matte (04, review coming soon) and Cool Matte (07) which is swatched and reviewed for today's post.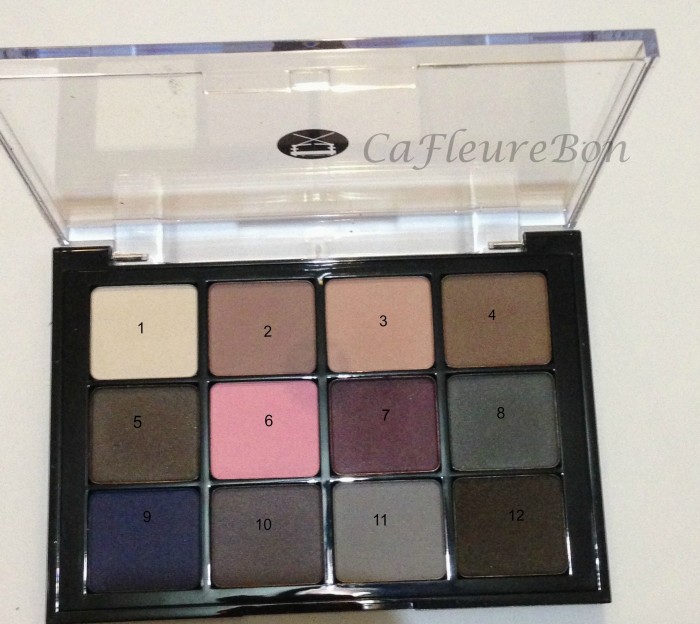 With my blue eyes and warm complexion I often struggle with "cool" toned shadows. Most tend to turn a bit muddy and and make me look tired, especially taupe colors. But Viseart Paris Cool Matte palette 07 surprised me. It is cool in the sense that there are no orange or gold tones. Each shade is flattering and will work on any skin tone, even mine.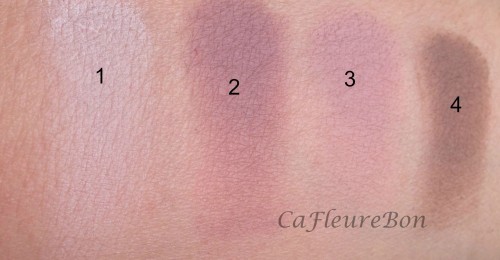 Number 1- Creamy white with slight blue undertone
Number 2- Light mocha, surprisingly dimensional with putty colored undertones. Great color for your crease and overall a good shade for blending and transition.
Number 3-Light mushroom brown, with definte pinkish undertones. Great for allover the eye as a base.
Number 4- Medium taupe with chocolate undertones. This is the color I like to use to smoke out day looks.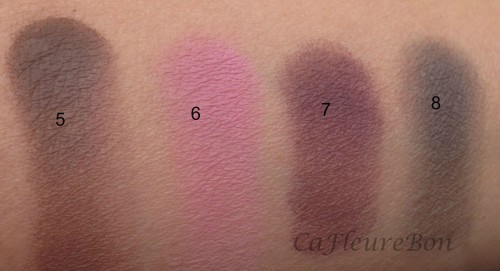 Number 5- Medium dark charcoal with olive undertones
Number 6- My least favorite, a baby doll pink that doesn't flatter me
Number 7-The perfect plummy purple. Attention all of you with hazel or green eyes. There is a slight sheen, very subtle and dimensional
Number 8- Medium grey blue with teal undertones, dimensional with a sheen. On the eye it is beautiful, in the pan it isn't as striking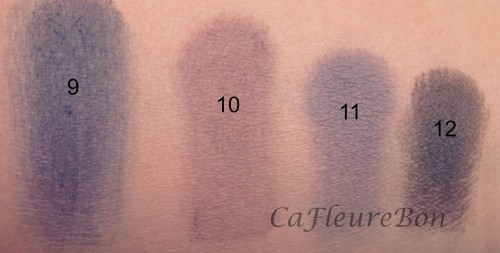 Number 9: Medium dark sailor blue with some brightness in the pan but deeper on the eye with inky undertones. Calling all brown eyed readers! This works well for my blue eyes on to accentuate the outer corners. It can be worn wet as a liner.
Number 10- Medium Grey with with a light sheen. Not unique but a workhorse.
Number 11-LOVE this light dove grey with blue undertones on the lid. Again a slight sheen.
Number 12- I hesitate to call this deep anthracite, matte, since the sheen is quite pronounced. Use it instead of black for smoky eyes and as a liner.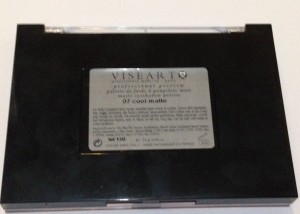 All Viseart Paris Matte shadows are creamy textured, highly pigmented shades, with no fall out. They are long lasting (about 13 hours), do not crease and never look chalky or flat.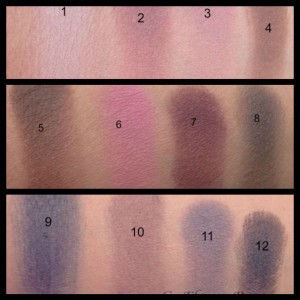 I would recommend Viseart Cool Matte 07 for anyone who wants a palette without orange or yellow tones or for those of you who are looking for a versatile matte palette for every day (which can easily be worn to the office or a dramatic evening out). Interestingly I had less fallout dust in the case. The beauty of this palette is that each color works incredibly well with the other shades . Available at Musebeauty.com, Alcone (the palette is $75 there) and Frends Beauty (if you open an account there is a 10 percent discount).
My reviews of Viseart Paris Paris Nudes 06, Sultry Muse 05 (two of my favorites from Viseart)
Disclosure: From my own collection
Michelyn Camen, Editor in Chief