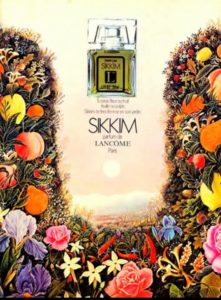 Vintage Lancôme SIKKIM ad 1971 via parfumslancome.blogspot.com
In the glorious celebration of perfume history there are often fragrances that come and go. With every discontinuation and/or reformulation many mourn the loss of their beloved fragrance at a fairly constant rate. Despite all this, we are fortunate that every once in awhile a journey back in time is allowed to happen. This was precisely the case in 2005 when Lancôme reached back in time to celebrate their history with a collection (La Collection) of long discontinued fragrances including the wonderful Chypre fragrance, Sikkim.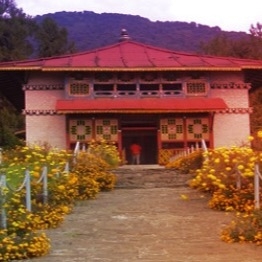 The Oldest monastery in Sikkim in Yuksom, the once capital of Sikkim: photo apped Sikkim tourism
Sikkim was first released in 1971 as a an ode to the North Eastern Indian State of the same name (Note: at the time, it was a sovereign country). It's a land not often heard about in the West (not for me anyway), but it is famous for it extreme beauty and contrasts of rocky stone cold mountains (it's located in the Himalayas), crystal blue lakes, and large subtropical valleys filled with abundant green vegetation resplendent with literally thousands of fragrant flowers, fruits, and trees of an astounding variety…and some Red Pandas too. As a matter of fact, the name itself means "beautiful home"!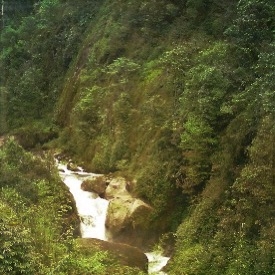 Photo of green moss, river and forest in Sikkim via wikipedia apped MC
Perfumer Robert Gonnon was faced with the task of capturing all this diversity in a fragrance that would sum up the wonders of this fantastic place in olfactory form for Lancôme. What came out of it is an outstanding Chypre of exceptional style and quality. On first spray we are greeted with a fantastic cloud of green galbanum augmented by a reserved citrus that still evokes a distinct sense of green going all the way to the far background. Honestly, it is very, very distinctive of the 1970's early fascination with "green" and to many that maybe a turn off. However, as I have learned and preached, this is a fantastic feature in its own right.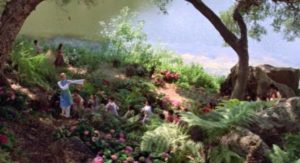 Scene from the 1973 movie Lost Horizon
Several minutes into the fragrance white florals begin to blossom and hints of spice start to work their magic. The first to make an appearance is a near milky gardenia in a duet with a not so indolic jasmine. The spiciness of carnation is evident, but understated. All of this is firmly in the grip of a damp moss which, again, is very distinctive of perfumery in this era. There is also a definite dose of amber and orris mixed with lily that makes for a very nice powdery effect that ultimately acts as a glorious preview of what will come front and center much later on.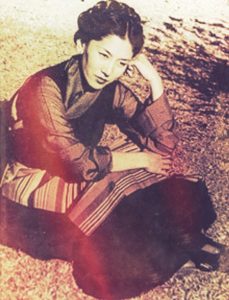 Princess Pema Tseduen Yapshi Pheunkhang Lacham Kusho (aka Coocoola) who championed her North Indian Homeland Photo apped MC
Right as all of this is starting to develop the distinct smell of fruity aldehyde starts to make itself known rather quickly. Let me tell you, it is marvelous! It's fruity without being overly so. In a certain instance I get peachy effects, but it's all very nondescript…however, completely in line with the classic Chypre. The best way to describe it simply is, elegant. It's an elegance that brings a bright zingy aspect to an already stunning composition-acting to lift the spirits and brighten the dark mossy filled shadows with light.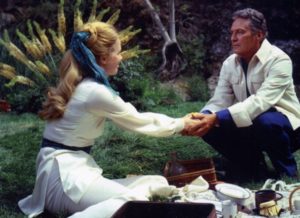 The middle stages stay dominated by the aldehyde as it very slowly dissipates (this literally takes hours on the skin and even longer on fabric). The florals (add ylang ylang to the mix) make their way back into the forefront, but this time they are augmented with an absinthe note lurking in an almost hallucinogenic manner that's both everywhere, but nowhere at the same time. It's quite fascinating actually. It's most certainly different, and the interplay varies drastically from sniff to sniff. It goes from being noticeable to completely absent in what seems as little as a heartbeat! This in itself makes the fragrance a keeper.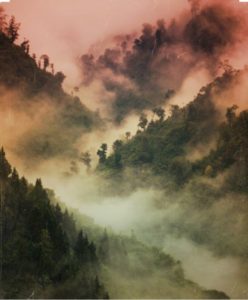 Digital art of Sikkim MC
Moving into the base a feeling of wood herbaceousness slowly but surely becomes evident. As mentioned earlier a combination of amber and orris acted to give a powdery effect to the whole composition almost from the start. At this stage it is vastly more evident and extenuated with a wonderful woody patchouli that turns the powder into something a bit more earthy and exotic. There is a leather note here that really strikes me as rather subdued in the grand scheme of it all. It does more to balance out the moss than anything. However, there is no denying its presence. It just stays very, very close to the skin. A note that comes to my nose more so is vetiver. It is very distinct and quite pleasant. There is also a very slight Animalic effect here attributed to castoreum.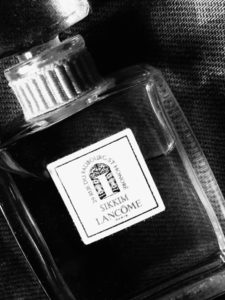 Aaron's bottle of La Collection Sikkim 2005
For purposes of this review I tested both the vintage (from a Perfumed Court decant) and my own bottle from La Collection. Both are extraordinary. Of the two, the vintage had better longevity and more distinct base notes. As such, I will proclaim it slightly better than La Collection. However, given the circumstances of regulations that affected almost every Chypre in history, La Collection holds its own beautifully. When we get right down to it, it is indeed one of the best reformulated relaunches I can think of. Everything is retained and retained well. It most certainly deserves a tip of the hat.
–Aaron Potterman, Contributor and Vintage Perfume Expert
Art Direction: Michelyn
Thanks to Diane at The Perfumed Court we have 8 ml sprayer of Vintage Lancome Sikkim Eau de Parfum 1971 for a registered (please make sure you are registered). To be eligible please be sure you subscribe to The Perfumed Court Newsletter as well. Leave a comment with why you would like to win Vintage Sikkim, where you live and what you enjoyed about Aaron's review by November 9, 2016.
We announce the winners on our Face Book page so be sure to Like Cafleurebon and use our RSS option…or your dream prize will just be spilled perfume