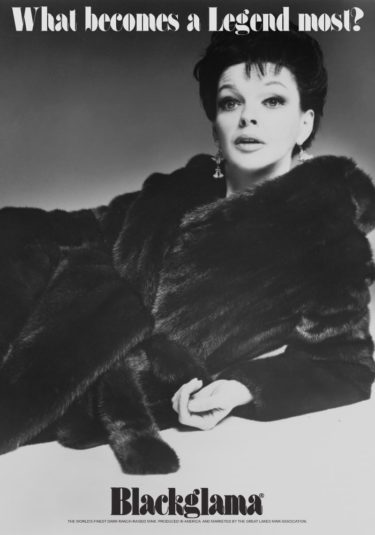 Judy Garland in BlackGlama mink via 1968
Ah, those Blackglama mink ads. In days prior to PETA (or intemperate Artic locales where fur is still considered a wearable option), celebrities eagerly lined up to be photographed in those lustrous, sumptuous minks commemorated in black and white.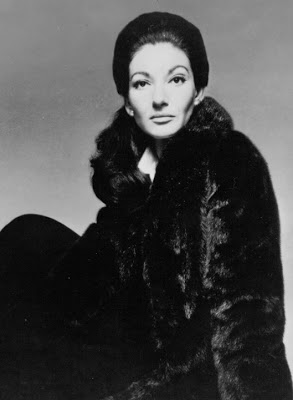 Maria Callas 1970 BlackGlama ad
We needn't hearken all the way back to Weil's furs of the '20s, magnificent as they are: we get to ogle the likes of Marlene Dietrich, Maria Callas, Carole Burnett, Betty Davis, Peter Martins, Judy Garland et al.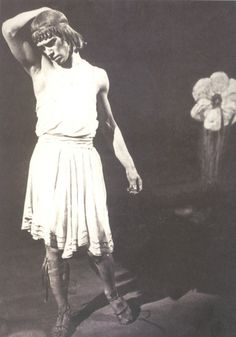 Vaslav Nijinsky in Narcisse 1911 @library of congress
Diaghilev's dancers were rumored to don it while performing as well. Who alive remains to verify this? Who cares? Ernest Daltroff's Narcisse Noir is "What Becomes a Legend Most" to myriad sets of nostrils out there in the Fragrant Universe. First and foremost, an aromatic disclaimer is essential (sic): if sweetness scares you, you must RUN. Do not hesitate, timorous souls; all iterations, be they current or vintage – are nothing if not over-the-top ebulliently floral in the languorously narcotic vein. Abandon all hope, ye who enter here. Narcisse Noir is the province of the Divinely Decadent Damned. Do I adore it? Absolutely.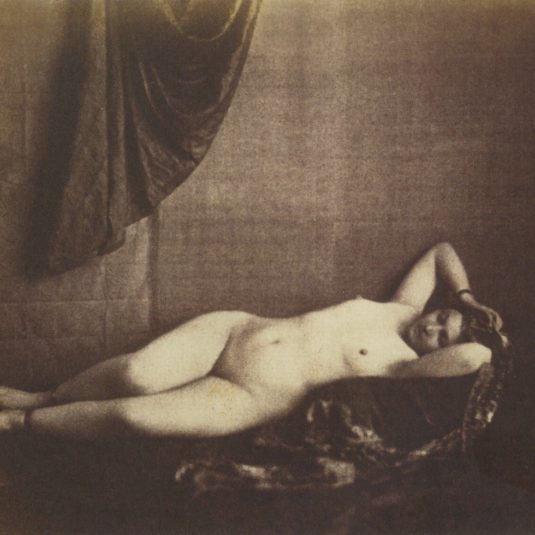 Gustave Courbet Reclining Nude 1939
One doesn't actually seem to experience top notes in Vintage Caron Narcisse Noir, it feels like a perfume which is all heart and soul. Floral heavy hitters figure prominently and every one save rose displays its animalic countenance to full effect – prowling jasmine and overripe orange blossoms permeate the aether with my beloved barnyard beauty narcissus close behind galloping full tilt boogie. Lord, our soul is dark, luminous to behold with grassy balsamic vetiver's beguiling tones, the best sandalwood ever and true civet (oh, the horror!), nitro musks of yore in all their blooming glory. OOF. Too much is just enough. Vintage Caron Narcisse Noir is a hedonist's dream, a Gustave Courbet nude bather come to life.
If you like your beauties big, bold and shameless, she's your woman. Notes: narcissus, orange blossom, rose, jasmine, sandalwood, vetiver, civet, musk
Disclosure: my own collection
~ Ida Meister, Senior Editor and Natural Perfumery Editor
~ Art Direction: Michelyn Camen, Editor-in-Chief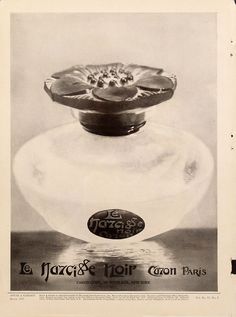 Thanks to The Perfumed Court we have 1.5 ml glass spray vial of Vintage Caron Narcisse Noir Pure Parfum($53.00) for a registered reader anywhere in the world. Please leave a comment with what you enjoyed about Ida's review of Vintage Caron Narcisse Noir, what perfume is your legend, and where you live. Draw closes 10/9/2018
We announce the winners only on site and on our Facebook page, so Like ÇaFleureBon and use our Blog feed…or your dream prize will be just spilled perfume.